Organization
Animals Wildlife Watching Cozy Moose Lakeside Cabin Rentals
Animals Wildlife Watching - Cozy Moose Lakeside Cabin Rentals
Wildlife watching and Lakeside Cabin Rentals at Cozy Moose Inc.. Specialty services for private Moose watching tours, wildlife viewing, bird watching, and sightseeing in The Moosehead Lake Region. Enjoy awe-inspiring mountain views with amazing sunsets when you stay at the Cozy Moose Lakeside Cabin Rentals. Easy lake access to sandy beach and boat dock for watching ducks and loons during your stay.
Wildlife watching vacations are our specialty.The Davis Family, Ron, Heather and Trevor Davis - Registered Maine Guide on staff offers wildlife recreational tours for our guests
Private Maine Tours for Moose tracking adventures and wildlife safari adventures are offered by land May through October. Learn about the Moose in Maine and enjoy wildlife viewing on a Jeep Safari Adventure. Guide services are offered byTrevor who is in the woods year round scouting for animal habitats. Tour length 3.5 hours departing in the afternoon from 3pm to 5pm -
Spring Birding - Is amazing. Bird watching is great in the spring at the cabins. Birding tours are offered in the spring for small groups of 6 or minimum 2 people.
Enjoy wildlife outside your cabin door. Deer, foxes, butterflies, hummingbirds, woodpeckers, and warblers. Nesting loons at the waterfront, take a loon safari from your cabin at the waterfront. See baby ducks and explore the glacial boulders.
On site wildlife nature tours available for 3 hours. Learn about the treasures of nature outside your door. Walking tours, land tours for moose, and canoe loon safaris. Departing from 3 to 5pm
A great place for wildlife photographers and moose lovers. You just never know what you will see. Trevor's knowledge of the Maine Woods, survival skills, and customer service is sure to please anyone who stays with us. A trained eye for spotting Maine wildlife for guests is much appreciated.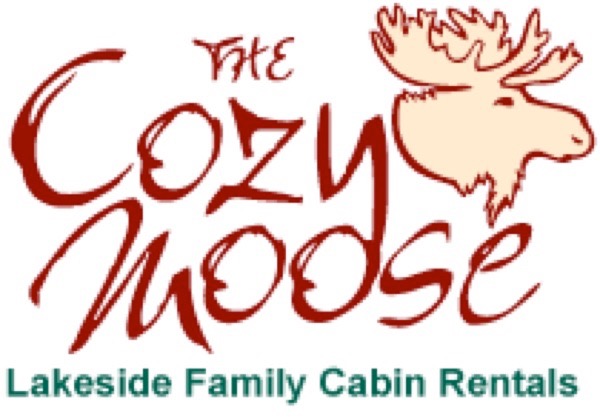 Address

451 Moosehead Lake Rd
Greenville, Maine 04441

Phone

207-695-0242

Website

mooseheadcabins.com

Payments Accepted

Checks in advance, Cash, Credit Cards, PayPal

Hours

Office Mon. - Sat. 9am - 4pm Call 207-695-0242 Cozy Moose Lakeside Cabin Rentals on Moosehead Lake Year Round 24/7 - [Contact Us](https://www.mooseheadcabins.com/contact "Contact The Cozy Moose ")
Local Deals
Retrieving results.
The Best Way to Go Moose Watching - Stay at The Cozy Moose Lakeside Cabins This special package deal includes 2 nights of lakeside lodging and a private Moose Tour. Enjoy lakeside living. Delightful Moosehead Lake and mountain views. Enjoy watching wildli...