Organization
Coastal Maine Botanical Gardens
add bookmark
Coastal Maine Botanical Gardens
Experience the beauty of the Maine outdoors at Coastal Maine Botanical Gardens.
Coastal Maine Botanical Gardens in Boothbay, Maine
Coastal Maine Botanical Gardens, a public garden founded in 1992, extends to 323 acres, 17 of which are ornamental and themed gardens featuring native plants of Maine and others suited to northern coastal conditions. Interpreted trails and points of interest extend over 150 acres of mature forest, wetlands, and a mile of tidal shoreline. The campus includes innovative landscape designs, impressive stonework, unique sculpture, and scenic views inviting visitors of all ages and abilities to explore nature's connections at their leisure.
Hailed as one of Maine's top attractions, a visit to the Gardens is a memorable experience, no matter the season. On-site, the Market supplies fresh grab-and-go fare daily, and the Gardenshop offers a thoughtfully gathered collection of handmade, locally crafted, ethically sourced, and sustainably produced wares. Advance tickets are required for admission; visit MaineGardens.org.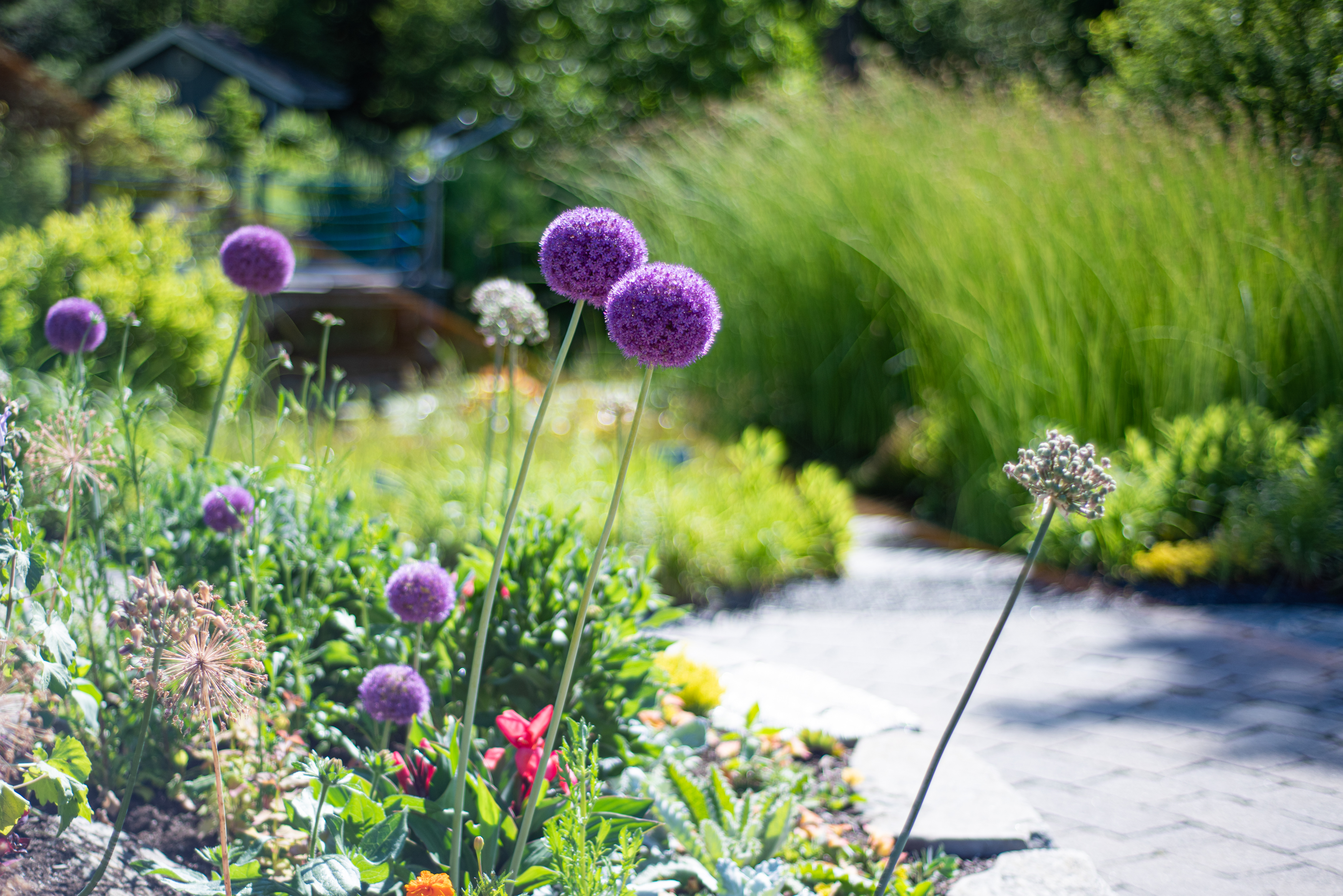 Address 105 Botanical Gardens Drive
Boothbay, Maine 04537
Phone (207) 633-8000
Website www.MaineGardens.org
Payments Accepted Visa, MasterCard, American Express, Discover
Hours May 1-October 22, 9 a.m. - 5 p.m. Adults: $24 Seniors & Veterans: $20 Student (18+ with Student ID): $15 Children (3-17): $10 Children under 3: Free Family (2 adults, 2 children): $56 Members are free. Advance tickets are recommended