Maine's MidCoast & Islands
There are few places on the East Coast where you can hike a mountain and, with a turn of your head, shift your eyes from terra firma to a sparkling sea and enchanted islands below. Welcome, friends, to MidCoast and Islands, Maine. If you fall in love at first sight with this coastal Maine region, you'll be in some famous company. Including the greatest painters in the history of American art.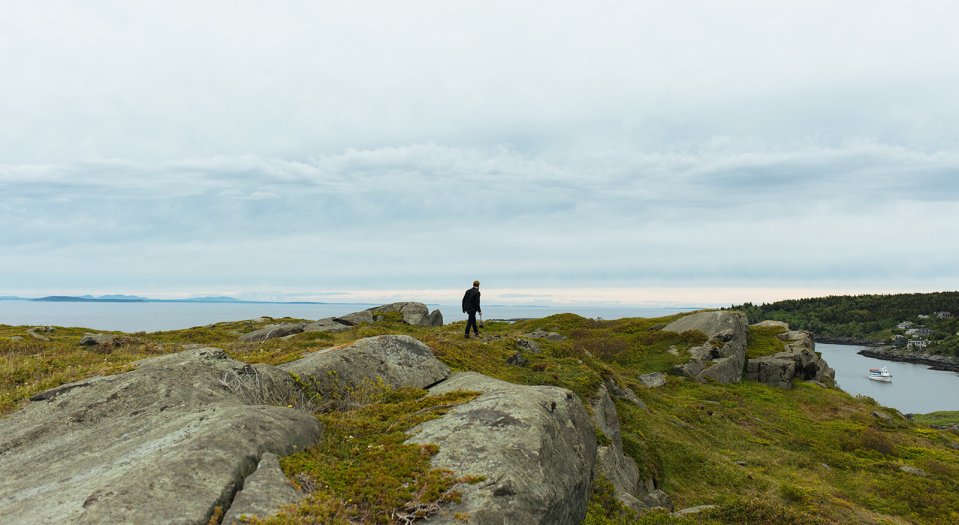 Tucked within the Maine coastline are picturesque villages that bloom to vibrant waterfronts where Maine's foodie scene continues to flourish. Belfast, Camden, Rockland, Wiscasset, Brunswick, Bath, Damariscotta. Whichever Maine coastal village you're visiting, the choices of cuisine are as endless as the coastal views. There's the farm-to-table elegance of Primo. The affordably famous Wasses hot dogs. Red's Eats, the iconic lobster shack, one of many lobster hot spots on the coast. And The Lost Kitchen which takes classic comfort food to new and beautiful places. You can try your luck each year to get a highly-sought after reservation through their postcard system.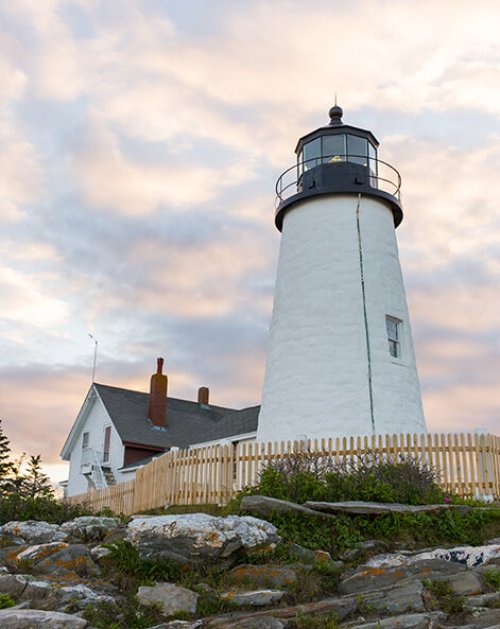 There's only one Atlantic Ocean. And only one MidCoast and Island.
Of course, where mainland and ocean meet, there have to be some phenomenal Maine beaches. And there are. Reid State Park and Popham Beach are two of the natural hidden gems of MidCoast and Islands. And we haven't even gotten to the islands yet. Monhegan, Bailey, Orrs, Matinicus, North Haven, Vinalhaven – each island has its unique charms. Rent a bike or kayak to explore Vinalhaven, one of Maine's largest islands, or visit the lighthouse and grab a bite to eat in the village on Monhegan. Stay at a bed & breakfast, haunt the local shops, wheel into one of the local pottery studios. Or, just pull up a rock and experience the same natural beauty that inspired the art colonies all those years ago.
Speaking of history, it's everywhere here. From the Farnsworth Art Museum to the Maine Maritime Museum and Penobscot Maritime museums and the Sail Power & Steam Museum, a step back in time is as easy as a step through the front door, any time of year. The same is true at the region's historic theaters – Colonial, Strand, Lincoln, Camden Opera House and Maine State Music Theatre. And since there's no time like the present, especially in the world of art, make sure to visit the Center for Maine Contemporary Art.
Venture inland for the Union Fair where the spirit of Maine farmers and craftspeople truly shines. Craft breweries and local vineyards abound and offer special tours and tastings. Coastal Maine Botanical Gardens in Boothbay offers Gardens Aglow each winter, with a spectacular display of holiday lights that would make Clark Griswold envious. On a warmer note, don't miss the Belfast Summer Nights outdoor music series, the music and happenings on Brunswick Green, or the Rockland Blues Festival.
Speaking of festivals, catch Weinerfest (that's all things Dachshund) in Belfast, the Maine Lobster Festival in Rockland, and Damariscotta's Pumpkinfest. And let the good times and big cheese roll at the Highland Games & Scottish Festival in Topsham. But above all, get down to the water. Kayak, sailboat, charter boat, ferry. There's only one Atlantic Ocean. And only one MidCoast and Islands, Maine.
Instagram photographer Ben Schuyler's spectacular images of the MidCoast & Islands.
@benschuyler
Featured Maine's MidCoast & Islands Towns
Retrieving results.