Winter in Maine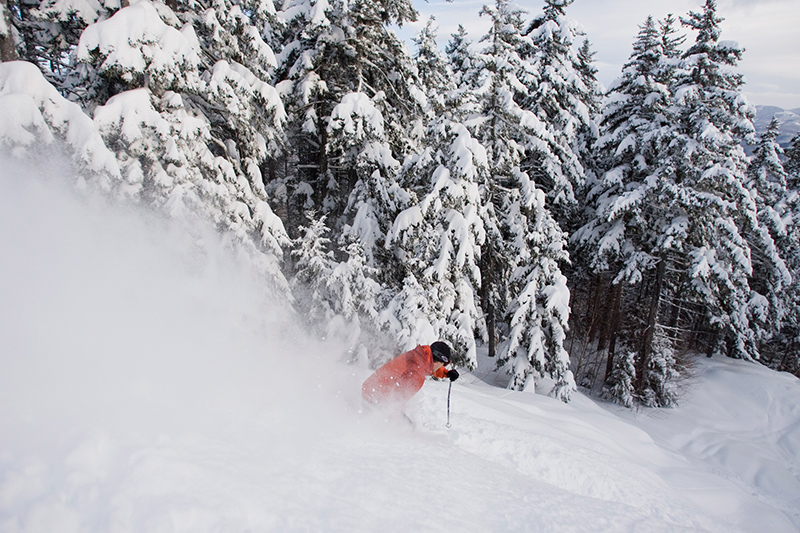 When the summer visitors and leaf peepers head home, winter shares a side of Maine that shouldn't be missed. Those who hear the quiet call of snow-swept woods and fields know that winter is Maine's best kept secret. Mainers are known to be hardy folk, but really, we just know how to have fun in the snow.
Average annual snowfall in Maine is 50 to 70 inches along the coast and 60 to 110 inches inland, meaning there's a lot to work with for all the winter outdoor activities you love. With our world-class ski resorts, hundreds of miles of groomed trails for Nordic skiing and snowshoeing, a vast network of snowmobile trails and all the frozen lakes and ponds for ice fishing you could want, winter in Maine is all about fun.
Where is the best winter town in Maine? The ideal spot to curl up next to a warm fire with a cup of hot chocolate or spend your Maine winter vacation? Come and discover how to truly enjoy all that winter can offer. Whether you're seeking a quiet weekend in the North woods, or a night out on the town, we invite you to celebrate the winter gifts of Mother Nature and all Maine has to offer.
Winter Activities in Maine
While summers are often spent lounging on the beach or paddling down a river, winter in Maine is for rosy-cheeked smiles playing outdoors in the snow, and cozy nights with friends and family. For downhill skiing and snowboarding, Maine has more than a dozen ski areas, including Sunday River and Sugarloaf (home to snowboarder and Olympic Gold Medalist Seth Wescott) in the Western Mountains with plenty of powder and trails for all skill levels. There are many family-friendly and affordable mountains, like the Camden Snow Bowl, which is also home to one of the world's best toboggan runs.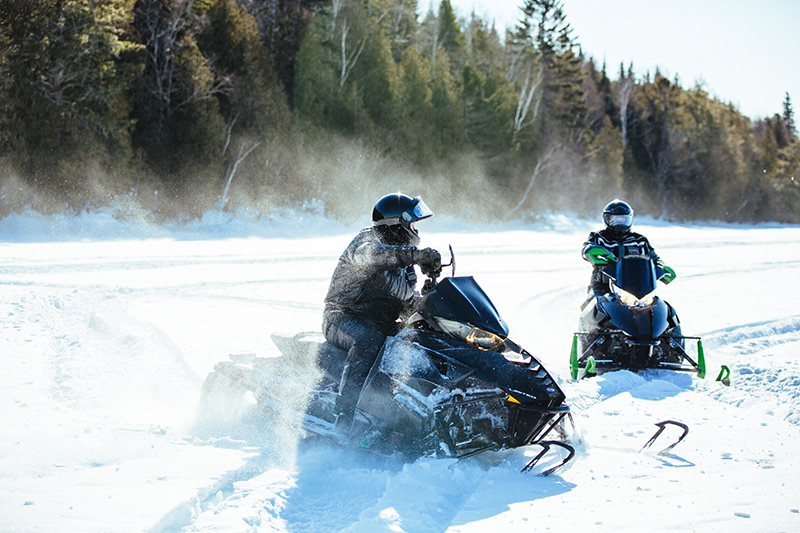 If the quiet pace of snowshoeing or cross-cross country skiing is your idea of heaven, Maine has you covered. Rent your gear and head out on miles of groomed trails at the state's many cross-country skiing facilities.
We take snowmobiling seriously in Maine. With more than 14,000 miles of groomed trails, you can ride uninterrupted from one end of the state to the other and all sorts of places in between. Trail towns from Bethel and Rangeley to Jackman, Greenville, Millinocket and Madawaska have gas stations, lunch stops, and nearly 300 snowmobiling clubs that maintain the local trails.
There are also winter festivals across the state, like Rangeley's Snodeo and Boothbay Lights – a delightful way to celebrate the holidays.
Pick a spot and enjoy a winter hike with friends on a classic snow-day adventure. Or, kick up your feet on a dog sled or festive sleigh ride. How about riding over terrain of ice and snow on a fat tire bike? You can rent them in many locations. See? The options are endless.
Winter Wildlife Watching in Maine
While some animals hibernate, Maine wildlife watchers don't! Once the leaves fall, Maine's wildlife is much easier to spot. Winter residents like black-capped chickadees, juncos, cedar and bohemian waxwings are favorites and you can join in the Christmas Bird Count throughout the state. Other animals are frequently spotted as well, including coyotes, fox and lynx.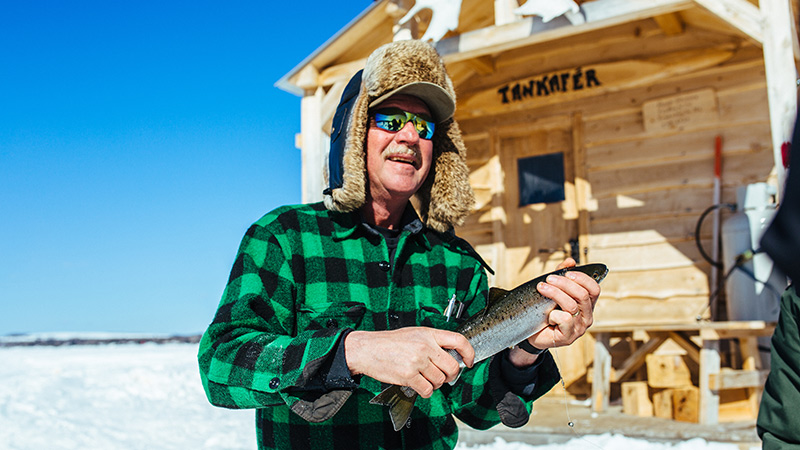 Your Perfect Winter Vacation in Maine
Whether you choose to stay at a bustling ski resort or rent a cabin tucked into the trees, a Maine winter vacation is about doing what you love. Those who seek quiet days with books by the fireside and winter walks in the woods are just as happy as folks who want to spend their days tearing down black diamonds by day and fueling up in a lively pub in the evening.
Where to Stay in Maine in the Winter
Staying in Maine during the winter months has more than just beautiful scenery as a benefit. Accommodation rates are often lower and there may even be off-season specials in coastal areas. You have your choice of the best luxury winter resorts or cozy winter cabins in Maine. Cities like Portland don't shut down for the season and Portland's great restaurants and shopping are fantastic all winter long. And, while Sweetgrass Winery in Union closes for the season after New Year's, you can always try a glass of wine or spirits at their tasting room in the Old Port. Winter in Bar Harbor and nearby Acadia National Park is also spectacular. This region isn't as cold as Chicago or upstate New York, so the weather is perfect for heading out to cross-country ski on the 44 miles of carriage roads or snowmobile on the Park Loop Road.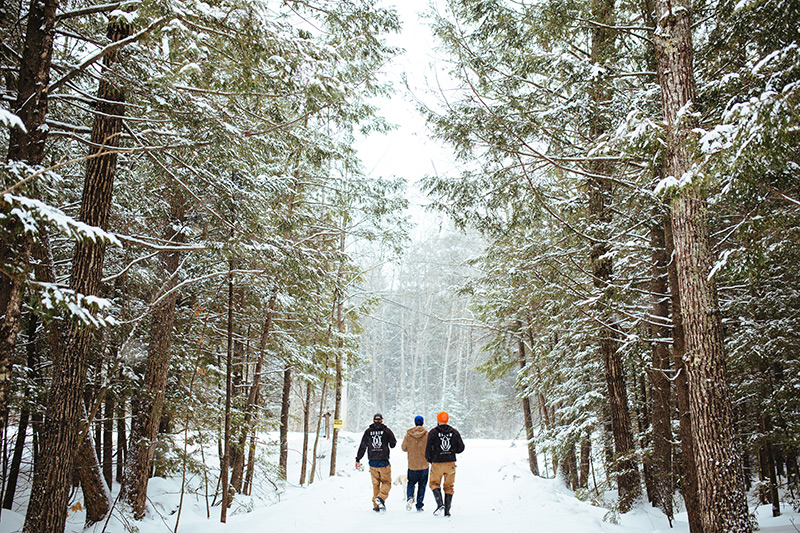 A unique way to see Maine in winter is to cross-country ski from The Forks down to Carrabassett Valley, staying in the boutique eco-huts maintained by Maine Huts and Trails, or along the Appalachian Mountain Club's lodge-to-lodge trail in the Moosehead Lake region. There are also several fully furnished yurts available for rent in the backcountry. If you're not sure you want to head out on your own, you can always take advantage of guided tours with a Registered Maine Guide, ranging from half- and full-day outings to extended trips of a few days or more.
To get started on your Maine winter outdoor adventure, be sure to check out Visit Maine's Winter Activities page.