add bookmark
Portland
Portland, along Casco Bay, Maine, is the heart of the region with award-winning restaurants, Maine-made shopping, concerts and arts. Portland's airport is close by, as are many sandy beaches, so you could say it is a perfect Maine city. The foodie scene has amassed a lot of attention, and Portland's nightlife is a laid-back affair. With landmarks and attractions to explore like the Portland Observatory—the only remaining historic signal tower in the nation—and the Portland Head Light in nearby Cape Elizabeth, you'll have no problem working up an appetite while you sightsee.
Restaurants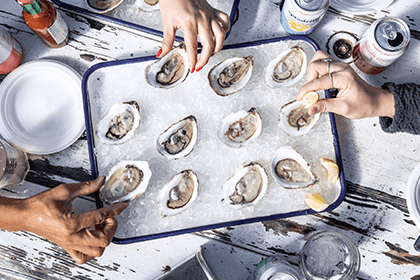 First, the bad news. One trip to Portland won't be enough to savor the excellent culinary scene. The good news? No matter if you make it to two or ten restaurants, you're in for a treat. You heard right. In Portland, the seafood is so fresh you can practically hear the splash. But the diversity of international cuisine is also truly impressive. From food trucks to fine dining to local lobster rolls, Portland has your appetite covered.
The Portland Food Map is a great resource for all things food and drink in Portland, and signing up for Eat Drink Lucky will give you daily updates on food, drink and more in Portland and beyond.
Shopping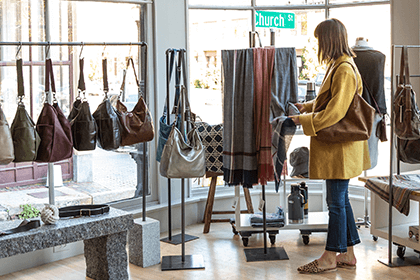 Travel is all about the experience, not about things. Luckily, shopping in Portland is an experience. Browse independently owned boutiques downtown and in the Old Port. At one of the many local designer shops, find the perfect something to wear for your special night out. Score a unique piece at the bountiful vintage and antique shops or snag awesome deals on brand-name goods at near-by outlets. Portland is also a great place to shop for the holidays.
Concerts & Events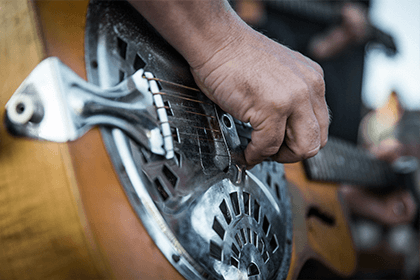 The city's First Friday Art Walk is a monthly buzzfest of artists, galleries, shopping and, of course, ridiculously good things to eat. At the State Theater and the Portland Symphony Orchestra, you'll have no problem getting in tune with both world class and local musicians. Come summertime, you can take your dancing outdoors at the State Theatre Summer Concert Series at Thompson's Point. Enjoy Maine's professional ballet company's innovative and traditional works at the  Portland Ballet.
Sightseeing & Attractions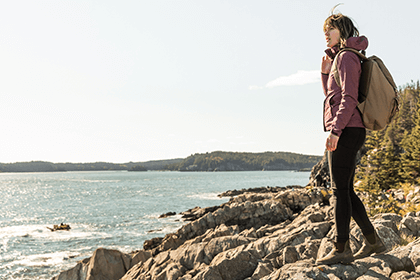 The Casco Bay Islands are home to great kayaking, boating and schooner cruises. Looking for some scenic bike rides? Head to Peak's Island. You'll find a treasure trove of internationally renowned art at the Portland Museum of Art, not to mention the work of a who's who of American artists who migrated to Maine, where they created their masterpieces. It's a phenomenon that continues today in Portland's flourishing contemporary arts community. The Children's Museum and Theatre of Maine is an incredible spot for kids of all ages to create and explore.
Accommodations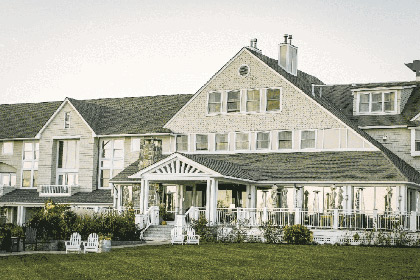 There's no shortage of unique places to stay in the Greater Portland area. Ease into a relaxing weekend at a charming bed & breakfast, stay right in the middle of it all at a hostel, or live luxuriously for a week in a modern hotel.
Nightlife & Bars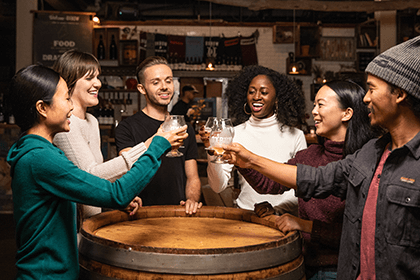 To sample the one-of-a-kind flavors of Portland's excellent craft beer scene, cozy up in an Old Port pub or make your way to a few of the many microbreweries along the Maine Beer Trail - there are too many breweries to count. Or try one of Portland's small batch distilleries or traditional public houses. Come evening, you'll find the downtown streets abuzz with local energy and live music. On warm summer nights, you can take dinner-and-a-movie to the next level at Bayside Bowl's rooftop film series.
Businesses & Organizations
Retrieving results.
Related Articles
Retrieving results.