The Maine Beaches
You can travel far and wide in search of the ultimate New England beach experience. Or you can come to Maine and get everything under the sun, in oceanside towns where beach lovers fall in love all over again.
Think of your first memories of the beach. The warm sand beneath your feet. The sea breeze against your face. The sounds of people having about as much fun as people can have. And there you were, with the thrilling feeling that at that moment, on that beach, everything was possible. Does it seem like only yesterday? In Maine, it was — for anyone who spent yesterday in Maine's Beaches Region, a dazzling stretch of white sand beaches an hour north of Boston and a bit south of Portland, from Kittery to Old Orchard Beach.
Our iconic beach-side communities truly transcend time. Yet you'll find all the present-day amenities at your beck and call, making the Maine Beaches not just the quintessential summertime getaway but a great four-season destination. Each community offers its own unique palette of lodging and dining options. And the southern Maine coast is truly a shopper's delight. Recreation? You'll run out of day before you run out of things to do. But that's OK. The Maine beach towns and Maine beach resorts will be waiting for you again tomorrow.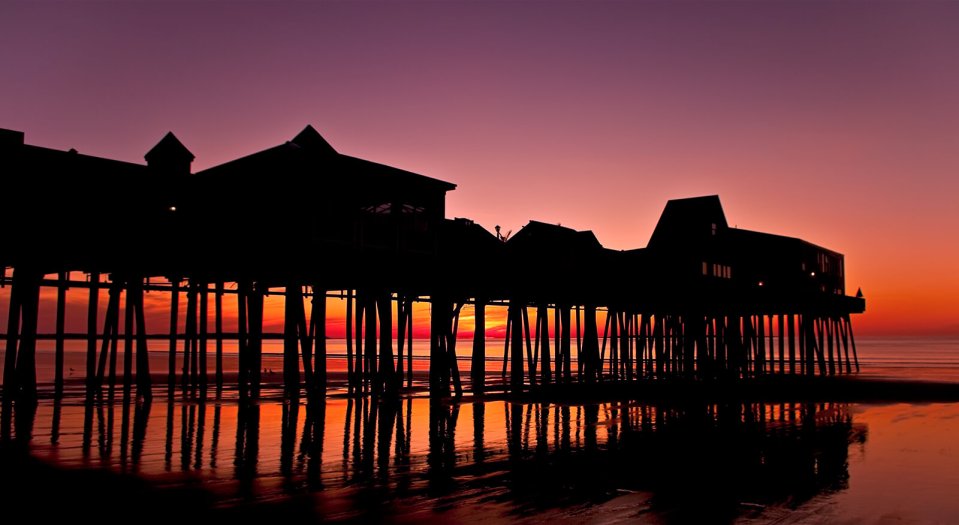 Things To Do at the Maine Beaches
Water, water. It's everywhere. And we offer so many possible ways to enjoy it. Swimming, surfing, paddling, sailing, deep-sea fishing, lobstering excursions. If it can be done on — or in — the H2O realm, you can do it here. Towns like York have many favorite beaches to visit and Old Orchard Beach has seven miles of smooth sandy beach! When it's time to unwrinkle the fingers and toes, enjoy a great round of golf or scenic biking.
You can even take in the colors and calls of the original tweeters on a birding walk. For a bird's-eye view that stretches from Mount Washington in New Hampshire to the Boston skyline (on a clear day), hike to the summit of nearby Mount Agamenticus.
Just for fun, step right up to any of our great amusement parks. Experience the wooden roller coaster at Funtown Splashtown USA. Or the featured creatures at York's Wild Kingdom. Splash the day away at Aquaboggan Water Park. And don't forget Palace Playland, right by the beach in Old Orchard. Time certainly hasn't. It's been making friends and memories at the same beachfront location since 1902.
Feeling romantic? The Maine beaches are a picture-perfect setting for the wedding of the year (that'll be yours). Folks who've had the good fortune of holding business conferences here have been known to enjoy a toast or two as well. There are numerous Maine beach rentals, including Maine hotels on the beach, to accommodate groups large and small.
And, as long as you brought that nice outfit, wear it to a performance at the Ogunquit Playhouse. And our go-to museums include the Seashore Trolley Museum and the Ogunquit Museum of American Art.
The way we see it, you can daydream of the perfect beach, or you can daytrip from practically anywhere in New England. We'll save a blanket and an umbrella just for you.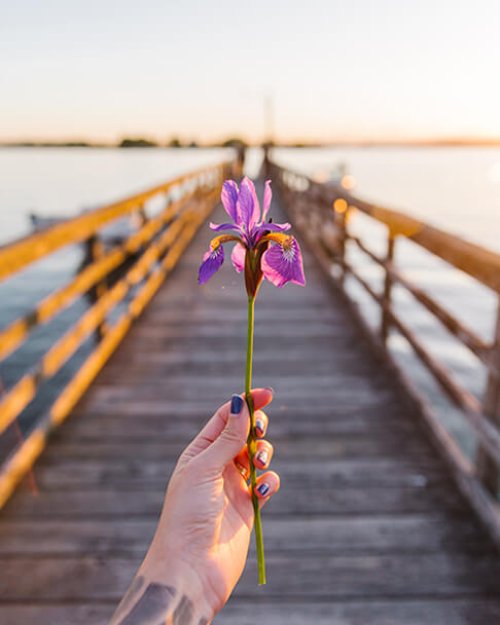 Our iconic beach-side communities truly transcend time.
Charming Towns
From the trendsetting new businesses of the Pepperell Mill campus to the picture-perfect sand and surf of Ferry Beach State Park, these neighboring cities, famous for their historic textile mills, are fashioning history again.
Four communities come together under the York banner and under the colorful umbrellas of York Beach. Dive right into the beachfront fun and sink your teeth into the Goldenrod Candy Store's saltwater taffy.
A place so nice they named it twice — more or less — Kennebunk and Kennebunkport share a special place in the hearts of visitors. With beautiful beaches, endless recreation and all the seaside charms.
Maine history is alive and well and everywhere you look in Kittery. And which is more endless: the white sand beaches or The Golden Mile and its 5,280 feet — give or take — of outlet shopping? Let's call it a tie, and a fashionable one.
There's water, water everywhere in Waterboro & Lake Arrowhead, along with all the water activities visitors love. Fantastic fishing on Little Ossipee Lake. Quintessential canoe and kayak conditions. And, on land, the soaring beauty of Ossipee Mountain.
Any beachgoer worth their flip-flops will go head over heels for the beaches of Wells. There are seven miles of picturesque oceanfront. And all the relaxation, recreation and nature that go with it, including the Rachel Carson National Wildlife Refuge.
Established by the British in 1631, South Berwick is a destination that blends the best of Maine's past and present. From the historic home of one of Maine's greatest authors to the breathtaking beauty of the Vaughan Woods Memorial State Park.
The home of a legendary artist colony of the 1800s, the modern picture of Ogunquit is every bit as inspiring. Sand beaches, sailing, whale watching, kayaking, hiking, dining, boutiques, B&Bs. And, yes, the Ogunquit Museum of American Art.
Seven, count 'em, seven miles of glorious ocean sand make Old Orchard Beach one very popular seaside destination. Old Orchard Beach Pier has been the site of great times since 1898. And the classic amusement park, Palace Playland, is as fun filled as ever.
If you love history and small-town charm, plan to visit Sanford, Maine, as soon as you can. After that, take all the time in the world. You'll want to savor the stately beauty of its historic neighborhoods and gorgeous walking trails along the Mousam River.
Instagram photographer Jessica Zollman goes pic surfing in Maine's Beaches Region.
@jayzombie
Featured Maine Beaches Towns
Retrieving results.