Organization
Fort Western Living History Museum
add bookmark
Fort Western Living History Museum
America's oldest surviving French & Indian War garrison.
Fort Western (1754) National Historic Landmark & Living History Museum is America's oldest surviving wooden French & Indian War era garrison in North America illuminating 300 years of Maine and New England History.
Experience the past through public tours of the fort, store and house guided by historic interpreters in period dress. Hands-on educational programs are available for students of all ages, designed to immerse them in 18th century life by engaging all the senses.
Summer youth programs offer rich experiences of the 18th century, understanding museum stewardship, developing historic interpretation and research skills. The site also serves as the Kennebec Valley center for archeological research and is home to the James Howard Company and Daniel Savage Company re-enacting groups.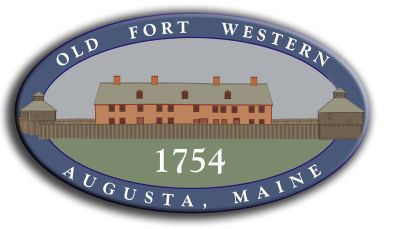 Address 16 Cony Street
Augusta, Maine 04330
Phone 207-626-2385
Website www.augustamaine.gov
Hours The Fort is now CLOSED for the season. We will re-open for guided tours on Memorial Day Weekend 2019.