Camping in Maine can mean rolling out your tent in a quiet mountain glade or rolling up your RV to a seaside resort stuffed with amenities. Whatever your pleasure, Maine's camping areas offer fun and practical places to stay in Maine's outdoors.
Private Campgrounds
Maine's private campgrounds are probably the most varied, each boasting its own package of extras. Private campgrounds offer things like in-house marinas, waterslides, stores, game rooms, beaches, and views of lakes, mountains and the ocean.
Camp in State or National Parks
Camping on federal land includes staying at Acadia National Park, the state's only national park, or at Katahdin Woods and Waters National Monument, which is newly created in Maine's North Woods. Small campgrounds are also available in the White Mountains National Forest.
Some of Maine's most popular state parks offer camping. Amenities at those state parks include lakeside tent sites, mountain hiking, fishing and even camping on a coastal island. Those wanting less-structured stays can visit Maine's public reserved lands. They're owned by the state — and are often very wild — and have fewer camping amenities than state parks.
Backcountry Camping
If backcountry camping is your goal, there are plenty of other options as well. They include staying on hundreds of Maine islands (after taking your boat to get to them), paddling a canoe up the Allagash Wilderness Waterway, or hiking to a camping spot on the Appalachian Trail.
RV Parks
Some folks like to rough it when they camp. For others, a home on wheels with all the amenities is the way to go, especially in a place like Maine. From the rugged highlands to the inland lakes to the stunning Atlantic coast, there are RV campgrounds with all the amenities too.
It's just like it sounds. A combination of glamorous and camping, with an emphasis on glam. And Maine rolls out the red carpet — actually red and black flannel — for experienced and first-time glampers. A tent with a chandelier? Got it. A tricked-out yurt with concierge services? But of course.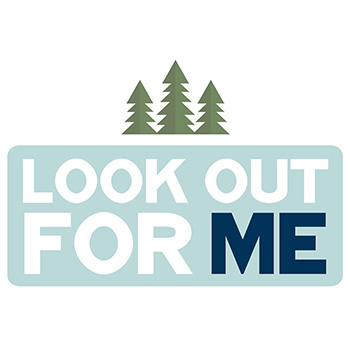 Look Out for ME Camping Tips
Pack essentials like food, water and fire starter
Stay on established trails and roads
Defecate respectfully. When nature calls, pick a spot at least 100 feet off the trail or away from a body of water, and bury your poop at least six inches deep
Avoid spreading invasive species – don't transport firewood
Keep campfires within designated fire rings and always ensure the fire is completely put out before you leave
For more info on how to enjoy the outdoors responsibly, visit our Look Out for ME page.
Featured Camping in Maine Articles
Retrieving results.
Businesses & Organizations
Retrieving results.