Greater Portland & Casco Bay
We encourage you to check websites for your destinations before visiting for the latest health and safety guidelines in place.
Okay, first things first. It's not a contest. America has two Portlands. And they're both cool places. Lately though it seems some media types have suggested that our coolness has increased. To the point they're suggesting maybe we should be called "The New Portland." That's not going to happen. Not that we don't appreciate the attention. It's simply impossible. We can't be "The New Portland" because we were the first Portland.
1633. That's the year the first permanent British settlement was established on the southern coast of Maine in what would come to be called Portland. By then the Casco Bay area was already trending for its fishing and trading. Zip forward a few centuries and the trending continues – fishing and trading (in updated forms), with just a tad more diversity. Okay, a whale of a lot more diversity. Commercial and, more importantly, cultural.
Today, Portland, along Casco Bay, Maine, is a hub of arts, entertainment and dining. The foodie scene has garnered a lot of attention, not to mention culinary awards. And it continues to do so at the pace of a Michelin star-awarded kitchen on a Portland Saturday night. Yes, the seafood is so fresh you can practically hear the splash. But the diversity of ethnic cuisine is truly impressive. Consider Bon Appétit among the impressed as they bestowed Portland with the title "America's Foodiest Small Town."
Cape Elizabeth, Scarborough, Falmouth, Yarmouth, South Portland. They're the towns that make Greater Portland the great place it is – with the cultural opportunities of a larger city and a relaxed, smaller town vibe. The culture is a unique blend of storied tradition and totally now. You'll find that blend on iconic display in neighboring Freeport. There's only one world-famous L.L.Bean Flagship Store, and Freeport, Maine is the only place on earth you'll find it.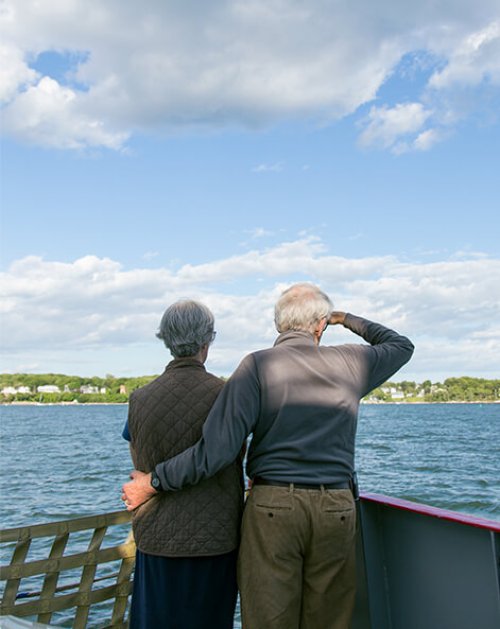 The culture is a unique blend of storied tradition and totally now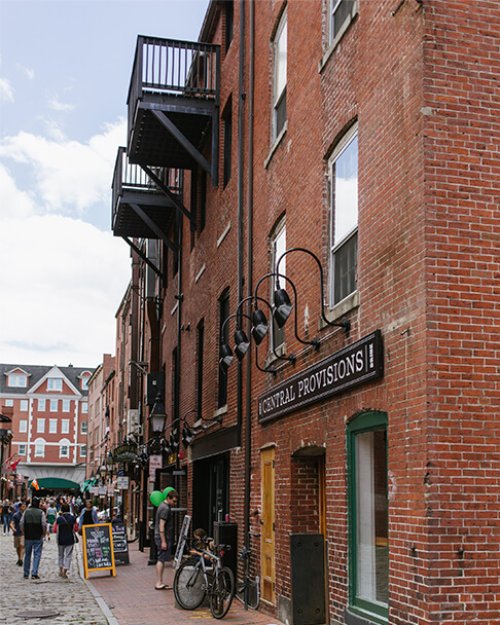 At the Portland Museum of Art, you'll find another treasure trove – of internationally renowned artists and a who's who of American artists who migrated to Maine to produce their masterworks. It's a phenomenon that continues today in Portland's thriving contemporary arts community. The city's First Friday Art Walk is a monthly buzzfest of local artists, galleries, shopping and, of course, ridiculously good things to eat. And the Portland Symphony Orchestra, Stage Theatre and Portland Ballet are world class and locally loved.
And now a word – actually a number – about the beautiful water that hugs Greater Portland – Casco Bay. 365. Why? The Casco Bay Islands have also been known as "The Calendar Islands" because of the suggestion that one could visit a different island every day of the year. Now whoever suggested that did go a little overboard on the island count (there aren't nearly that many). But it's understandable. With great kayaking, boating and schooner rides on Casco Bay, and scenic biking on Peak's Island, one's sense of time – and ability to count islands – surrenders quickly to the salt breeze.
Instagram photographer Jessica Zollman shares the vibes of Greater Portland.
@jayzombie
Featured Greater Portland & Casco Bay Towns
Retrieving results.