Greater Portland & Casco Bay
Cumberland County, Maine
Maine's Cumberland County was established in 1760. The rich history of the county continues to shine on, starting with Maine's first lighthouse, Portland Head, commissioned by no less a history-maker than George Washington. Today, the county is home to three thriving cities — Portland, South Portland and Westbrook — and 25 charming coastal and inland towns. With some of the most spectacular coastal beauty in America, from the shimmering islands of Casco Bay to the sparkling lights of Portland Harbor, Cumberland County is a New England travel destination unlike any other. And getting here couldn't be easier with the Portland International Jetport, and the Downeaster Train, too.
Featured Experiences
And now a word — actually a number — about Casco Bay, the beautiful water that hugs Greater Portland. 365. Why? The Casco Bay Islands have also been known as "The Calendar Islands" because of the suggestion that one could visit a different island every day of the year. Now, whoever suggested that did go a little overboard on the island count (there aren't nearly that many). But it's understandable. With great kayaking, boating and schooner rides on Casco Bay and scenic biking on Peak's Island, one's sense of time — and ability to count islands — surrenders quickly to the salt breeze.
There's only one world-famous L.L.Bean Flagship Store, and Freeport, Maine, is the only place on earth you'll find it. Think of the giant 16-foot L.L.Bean boot out front as the perfect kick-start to more great shopping in Freeport and Cumberland County. From Freeport's famous outlet mall to the specialty and artisan shops there and in every other charming town in the county, you'll find the treasures you're looking for and a few that are waiting to surprise you. And save some quality time for Portland. Already established as a foody haven, Portland offers a full buffet of very tasty shopping.
Other Things to Do
Today, Portland, along Casco Bay, Maine, is a hub of arts, entertainment and dining. The foodie scene has garnered a lot of attention, not to mention culinary awards. And it continues to do so at the pace of a Michelin star-awarded kitchen on a Portland Saturday night. Yes, the seafood is so fresh you can practically hear the splash. But the diversity of ethnic cuisine is truly impressive. Consider Bon Appétit among the impressed, as they bestowed Portland with the title "America's Foodiest Small Town." Brewers were not to be outdone and now Portland has more than 15 breweries creating craft beer.
At the Portland Museum of Art, you'll find another treasure trove — of internationally renowned artists and a who's who of American artists who migrated to Maine to produce their masterworks. It's a phenomenon that continues today in Portland's thriving contemporary arts community. The city's First Friday Art Walk is a monthly buzzfest of local artists, galleries, shopping and, of course, ridiculously good things to eat. And the Portland Symphony Orchestra, Stage Theatre and Portland Ballet are world class and locally loved.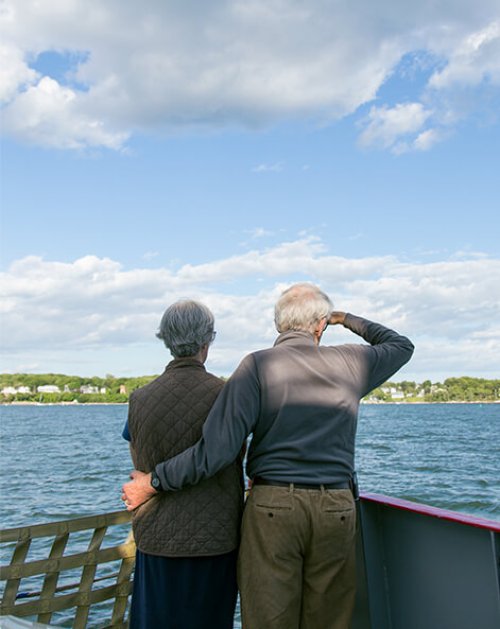 The culture is a unique blend of storied tradition and totally now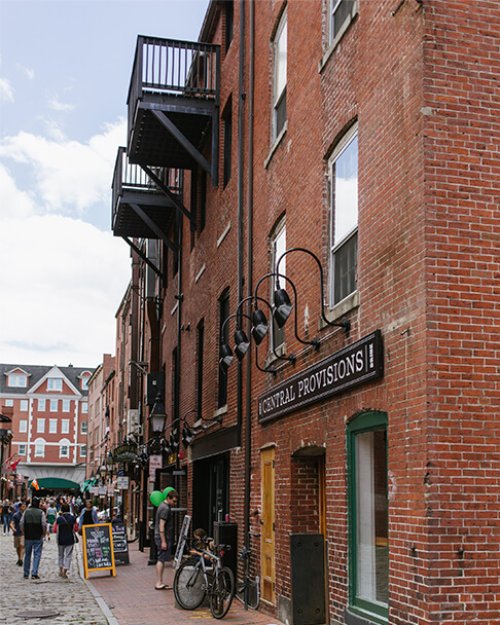 Places to Visit
The "foodiest small town in America" is a major city for arts, culture, history, entertainment, cool vibes, warm people, and the beauty of its harbor and coastline.
With the L.L.Bean flagship store, famous outlet mall and specialty shops, it's a shopper's paradise. But make time to browse the beauty of Wolfe's Neck State Park.
Minutes from Portland but in a charming world all its own, this Casco Bay town merges past and present at gatherings like the annual Yarmouth Clam Festival.
In the Greater Portland region with access to the city, but with even greater access to long sandy beaches, dunes, estuaries and a feeling of getting away.
Part of Greater Portland but with a smaller-town feel, this designated Maine Street Community has great local shops, a historic, revitalized mill, and a 5-mile trail system.
These islands just off the Portland coast are sparkling gems, day or night, some with historic small towns and villages, each just a boat ride away and a world apart.
The historic Portland Breakwater Light continues to guide ships into Portland Harbor just as South Portland shows visitors the way to its maritime heritage and local culture.
Historic lighthouses, shoreside parks, great cycling. Founded in 1765, Cape Elizabeth's great past is alive and well at the Spurwink Meeting House and other sites.
Given the name Falmouth in 1658, and home of the Portland Yacht club for 150 years, this town north of Portland has boatloads of maritime history, and a 65-acre nature sanctuary.
Instagram photographer Jessica Zollman shares the vibes of Greater Portland.
@jayzombie
Featured Greater Portland & Casco Bay Towns
Retrieving results.