The Maine Highlands
We encourage you to check websites for your destinations before visiting for the latest health and safety guidelines in place.
When legendary painter and native son, Marsden Hartley, first viewed Mount Katahdin, he described it as "exceeding all my expectations so far that I am sort of helpless with words." Good thing he brought along the paint and brushes. As Maine's highest peak, Katahdin has attracted artists, adventurers and lovers of the natural world for centuries. And like Mount Katahdin, Maine's largest lake, nearby Moosehead, offers legendary experiences of its own for visitors with each new day.
That's the beauty of The Maine Highlands region. Where outdoor adventure, history and culture come together within a stunning natural amphitheater of mountains, lakes and woods. Located in the center of Maine – if you put your ear to the ground you can hear the heartbeat – The Maine Highlands are home to more than 200 waterfalls, countless miles of hiking trails, great hunting, and some of the best snowmobiling trails anywhere.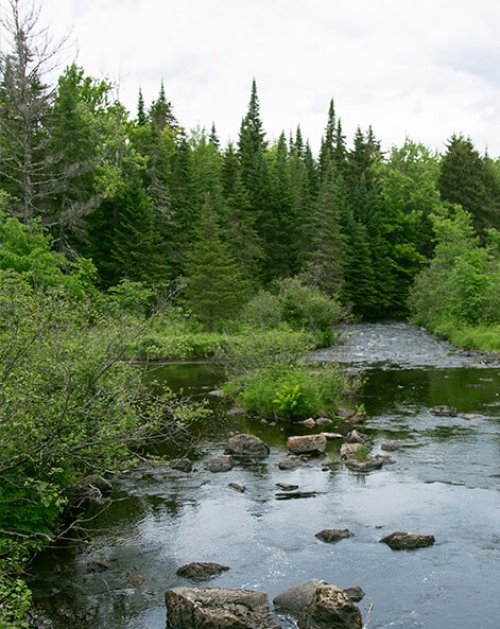 Katahdin has attracted artists, adventurers and lovers of the natural world for centuries.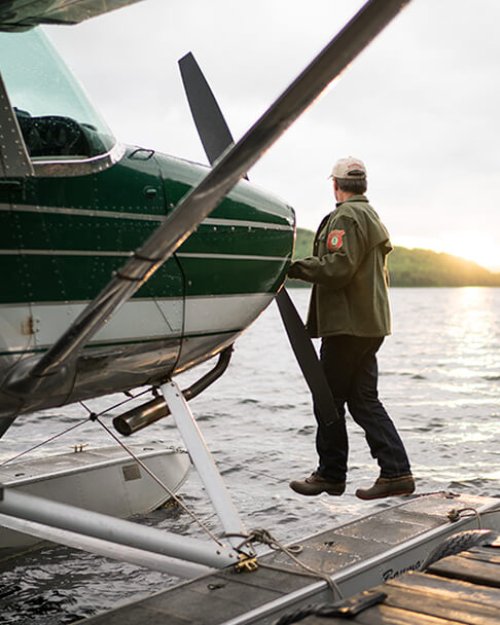 The famous Appalachian Trail either begins or ends in The Maine Highlands – you decide – and the surrounding area, known as the "Hundred-Mile Wilderness" is said to have more moose sightings than any other part of the trail.
Want to set your sights on something a little more urban? Then feast your eyes on the city of Bangor. From the Waterfront Concert Series and charming boutiques to culinary delights and some of Maine's finest craft beer, Bangor is just the ticket. Don't miss the Collins Center for the Arts and other campus museums at the University of Maine. And the Penobscot Theatre, Children's Museum and Leonard's Mills will give you cultural bragging rights when you return home.
When it's back to nature time, Baxter State Park – where Mount Katahdin lives – will wow and "OMG" you with its sheer beauty. Baxter's next door neighbor, Katahdin Woods and Waters National Monument, is 87,563 acres of mountains and wilderness, each one a national treasure. A great way to take in the magnificence of the entire area is a relaxing drive on the Woods and Waters Scenic Byway.
While you're enjoying Maine's natural wonders, keep your eyes and mouth open for the local Whoopie Pie Festival, Egg Festival and Red Hot Dog Festival. There's food for thought at local community museums, historical societies and heritage treasures, including the historic mill town of Dover-Foxcroft on the Piscataquis River. And make sure to catch a ride on the Katahdin Steamboat for a tour of Moosehead Lake where you can learn all about the logging history of the area. Can you say Timberrr? We knew you could.
Instagrammer Emily Blincoe captures the soaring beauty of the Maine Highlands
@emilyblincoe
Featured Maine Highlands Towns
Retrieving results.