For more than 150 years, Maine has been known to outdoor enthusiasts for its reliable, varied and superb hunting. Hunters can chase whitetail deer, black bear, or wild turkey and other upland game birds, or even the legendary moose. They seek them in the wildest state in the northeast with one of the last significant tracts of wilderness in the lower 48. Thick stands of forest and tens of thousands of acres of unpopulated terrain offer plenty of cover for some of the most desirable game on any hunter's checklist.
Hunting by Game
Deer Hunting
Here's a fact that should leap out at you, with a big white tail. There are very few areas in the world that contain more 200-pound-plus bucks per square mile than Maine. In this hunting category, size truly matters. And that's before we even start counting points on the trophy rack.
Black Bear Hunting
With vast tracts of uninterrupted forest and an abundance of wild blueberry barrens and beech ridges, Maine has the ideal habitat for black bear. With one of the largest black bear populations in the eastern U.S., it's not surprising that, on average, hunters in Maine harvest a whopping 3,400 annually.
Wild Turkey Hunting
The wild turkey flock has made a huge comeback in recent years with Maine's conservation and management efforts. Which is great for hunters pursuing these huge birds. Bagging a big gobbler is a thrill. Listen, can you hear that? The wild turkeys of Maine are calling.
Other Bird Hunting
Bird hunters know the feeling. The sharpening of the senses just before the sighting. There's no better place to experience the thrill than Maine, with its wealth of scrubby brush and new growth habitat. The kind of habitat partial to ruffed grouse, pheasant, woodcock and others.
Moose Hunting
The moose hunting season in Maine runs from late September to the end of November and is by permit only — so be sure to plan ahead. When planning your trophy trip, trust a seasoned Registered Maine Guide to get you to the right place at the right time. To truly immerse yourself in the big game experience, stay at one of Maine's sporting camps and wilderness lodges.
Hunting with Guides
When it comes to finding the game, successful hunters have long been led into the wild by Registered Maine Guides. These icons of the woods were first registered by the State of Maine in 1897 and are chosen for their skills and experience.
While hiring a Registered Maine Guide may seem traditional, it's not mere nostalgia. Hunters gain a guide's backwoods smarts, local knowledge and tracking abilities, as well as the safety-first ethos that guides bring with them every time they head out into the woods. When you go out on a guided whitetail deer hunt or go after black bear, you're benefiting not only from a guide's past experience but also their knowledge of recent weather and habitat changes.
Find your guide with the Maine Professional Guides Association or at the Maine Wilderness Guides Organization. Check with Maine's Department of Inland Fisheries and Wildlife for more hunting information and regulations.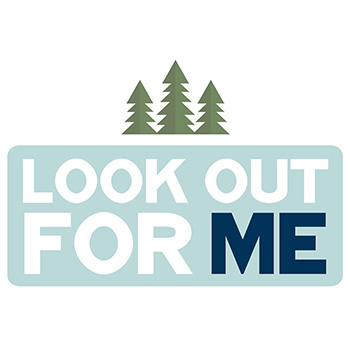 Look Out for ME Hunting Tips
Make sure you have a valid license and that you understand the regulations
For more info on how to enjoy the outdoors responsibly, visit our Look Out for ME page.
Featured Hunting in Maine Articles
Retrieving results.
Businesses & Organizations
Retrieving results.