Fishing in Maine: What You Need To Know
More than 100 years ago, the first Registered Maine Guide, Cornelia "Fly Rod" Crosby, wrote fishing columns that were carried in newspapers across the country. In what might have been one of her most inspired moments, she coined Maine's onetime slogan: "The Nation's Playground." At that time, "sports" from New York, Philadelphia and Boston journeyed to the legendary lakes of Maine.
Maine Fishing Guides
Today, visitors looking for the best Maine fishing spots often turn to Registered Maine Guides, a title that has been a badge of honor and distinction that was first awarded to Crosby in 1897 and issued only to those who have demonstrated thorough knowledge of Maine's outdoors. There are more than 4,000 licensed guides in Maine, most operating as small independent businesses that offer highly personal, customized experiences.
For a complete immersion into the Maine sporting life, pair a guided fishing adventure with a stay at a traditional Maine sporting camp. Many camps are either owned by Maine guides or have arrangements with local guides, many of whom belong to the Maine Professional Guides Association or the Maine Wilderness Guides Organization.
Freshwater Fishing
Maine's thousands of miles of rivers and streams and hundreds of freshwater lakes are still thriving today. Fishers can chase brook trout, rainbow trout, brown trout, lake trout, landlocked salmon, smallmouth bass, largemouth bass, pike and musky. Trout fishing in Maine and, in winter, ice fishing in Maine each has a devoted following.
Saltwater Fishing
If you prefer salt spray to bubbling stream, try surfcasting for striped bass or bluefish, or climb aboard a charter for the chance to reel in a feisty bluefin tuna. Discover why Maine's rugged coastline is the stuff of angling legend.
Get a Fishing License
The fish are hungry, but first things first: You need a Maine fishing license. Get your license from the Maine Department of Inland Fisheries & Wildlife, and be sure to review the fishing laws before you cast a line. Visit the Maine Department of Inland Fisheries and Wildlife site for more Fishing Resources & Helpful Hints.
Maine has a long legacy of excellent fly fishing for species such as smallmouth bass, brook trout and landlocked salmon. In this episode of The New Fly Fisher, Tom Rosenbauer and Mark Melnyk visit one of the oldest and most famous sporting lodges in the country, Weatherby's in Grand Lake Stream, Maine, for spring smallmouth bass and landlocked salmon fishing.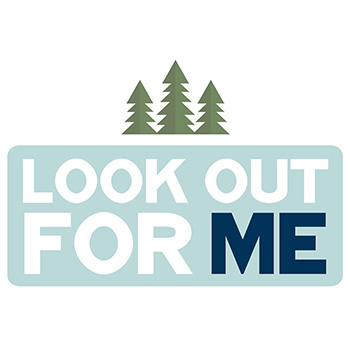 Look Out for ME Fishing Tips
When using bait to fish, do not introduce invasive species. Buy local!
Make sure you have a valid license and that you understand the regulations
For more info on how to enjoy the outdoors responsibly, visit our Look Out for ME page.
Featured Fishing Articles
Retrieving results.
Businesses & Organizations
Retrieving results.