The Kennebec Valley
Rivers have been the lifeblood of humankind since time immemorial. The folks who represent humankind these days in Maine don't go back quite that far. But there's one river in Maine that flows quite naturally into the lifeblood category. The Kennebec River, all 170 magical miles of it, rising from Moosehead Lake and cascading – in some places rollicking – to the Atlantic Ocean.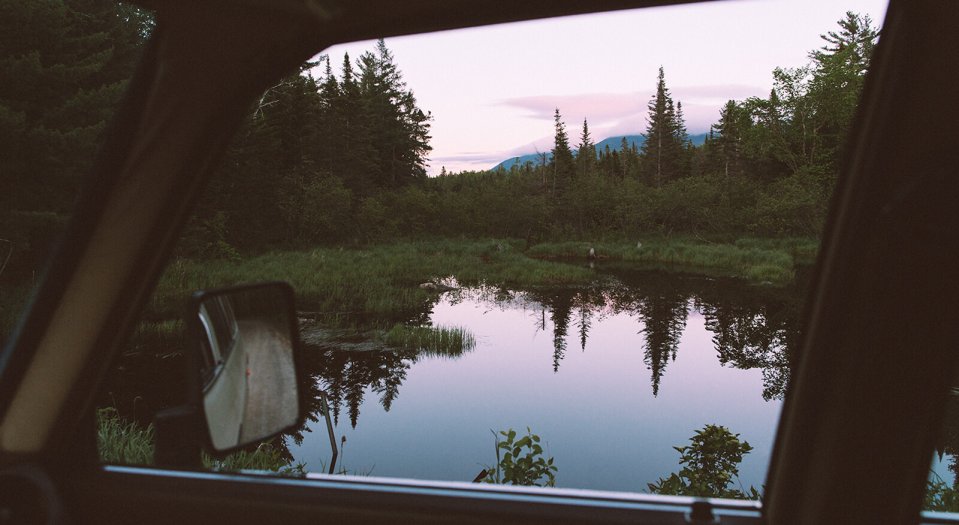 Where there's a river there's usually a valley. And this one's spectacular. All told, the Kennebec Valley is the widest north-south region of Maine, covering more than 5,000 square miles. The physical beauty and outdoor adventure of the region will stretch your imagination, heighten your senses and create memories that will last, well, let's just say a really long time.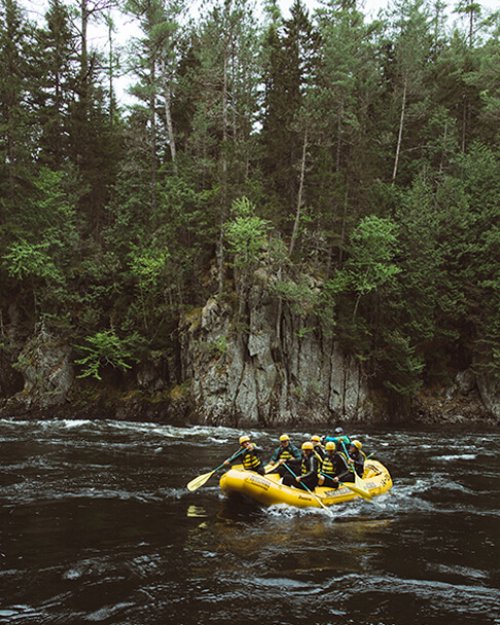 Where there's a river there's usually a valley. And this one's spectacular.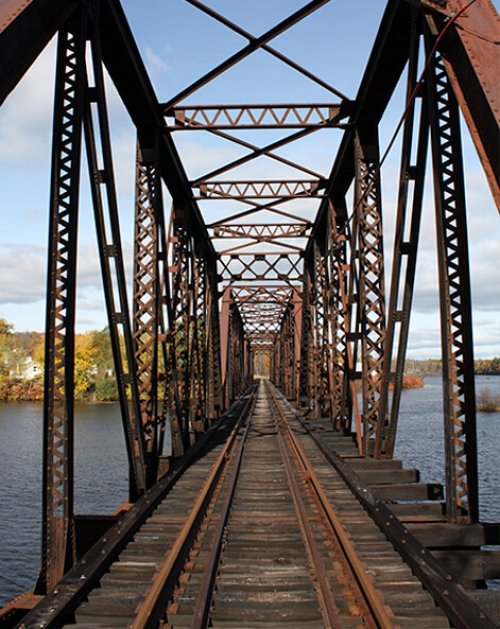 So let's jump right in. Starting with the world-class rapids of Maine's Dead River, featuring the longest stretch of Class III to V whitewater in the East. It's a sixteen-mile masterpiece that reaches its crescendo at the famous Big Poplar Falls and the confluence with the Kennebec River. The many lakes of the Kennebec Valley offer exceptional fishing and the Kennebec River is well-loved for wild trout fishing. And the hiking, biking, camping, hunting, bird watching – there's even a moose safari – are all world-class as well.
For truly high adventure, you can traverse ancient peaks on the Appalachian Trail, take in the spray of Moxie Falls (Maine's highest waterfall) and, when the snow flies, enjoy an exhilarating run on the highest groomed snowmobile trail in all of Maine. For a relaxing and breathtaking way to "take it all in," there's nothing like a drive on The Old Canada Road, one of four nationally designated scenic byways in the state.
Of course, civilization has been known to pop up around rivers. In the Kennebec Valley, the towns of Augusta, Gardiner, Skowhegan and Waterville are part of the Main Street Maine program for future development and historic preservation. For a sampling of Main Street Maine, bring your appetite to a Taste of Waterville. Skowhegan heats up with the Artisan Bread Fair. And feel free to enjoy Gardiner's Free Waterfront Concerts throughout the summer.
At the Colby College Museum of Art in Waterville, you'll see some of the great works of Maine's legendary artists, including Andrew Wyeth and Louise Nevelson. Waterville's downtown is drawing folks with new resturants and new lodging like The Lockwood Hotel. You can even spiff up for a great show at any of the area's five historic theatres: The Theater at Monmouth, Lakewood Theatre, Snow Pond Center for the Arts and the Waterville Opera House. Don't forget your opera glasses. You can always use them to spot moose tomorrow.
Instagram photograph Forrest Mankins ventures deep into the Kennebec Valley.
@forrestmankins