Accessible Travel
Physically-challenged outdoorspeople don't have to give up their passions when visiting Maine. The state's adaptive sports organizations help disabled athletes enjoy everything from downhill skiing to horseback riding. Many programs are free and offered year-round.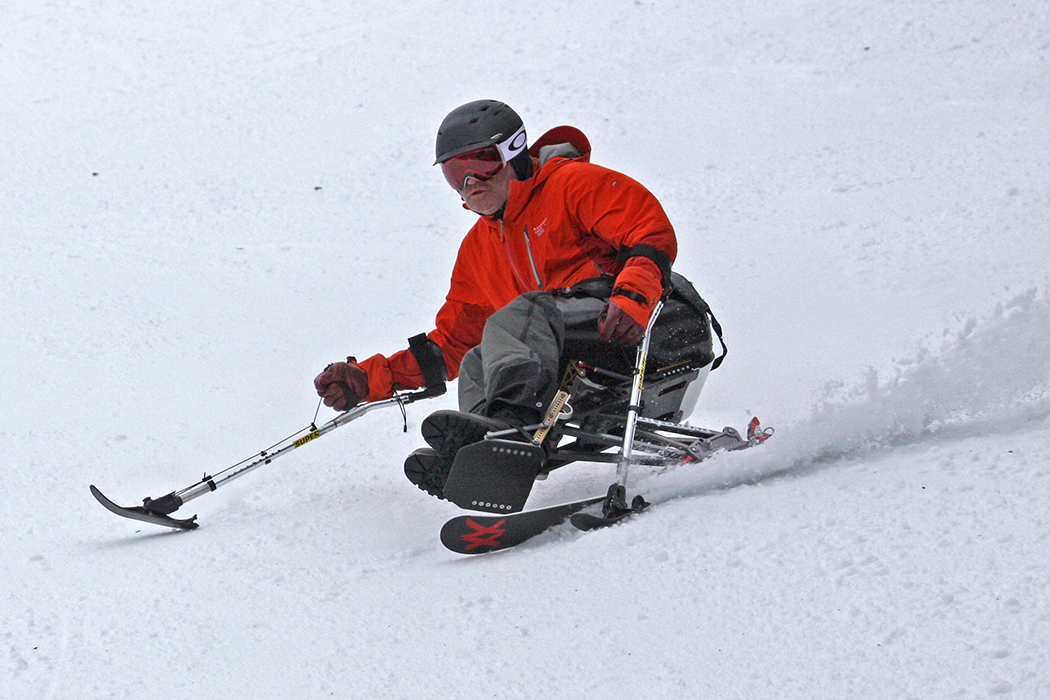 A pioneer is Maine Adaptive Sports & Recreation. Started in 1982, the group began with Alpine skiing. It's branched out into additional sports like winter sports including ski racing, snowshoeing and Nordic skiing and warm-weather sports such as paddling, cycling and golf.
Wounded warriors can join programs offered by Veterans Adaptive Sports & Training (VAST) at Pineland Farms in New Gloucester. Some sports offered include target archery, pellet rifle shooting, and cycling (mountain, hand, & recumbent) in the warmer months and snowshoeing, Nordic pole walking and Nordic skiing in the winter.
Carlisle Academy's Adaptive Equestrian Sports program helps athletes wanting to learn riding and horse-driving skills.