Things To Do
Wildlife Watching
Check Out the Different Types of Wildlife You Can Experience
Moose | Whales | Puffins | Birds | Wildlife Parks & Refuges
Moose Watching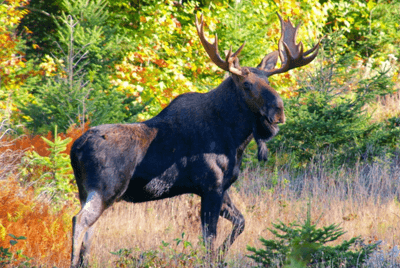 It's not every day you see a moose. Unless you're in Maine and you know exactly when and where to look. Maine is one of the few states in the U.S. with a sizable moose population. State biologists estimate there are roughly 75,000 moose roaming Maine's rugged landscape—the largest concentration in the country next to Alaska. Since many moose tip the scales at 1,000 pounds or more, with antlers spanning six feet, it's no wonder making visual contact with a Maine moose is a once-in-a-lifetime wildlife viewing experience. Every time it happens.
Where to See Moose
Moose can be spotted diving for dinner in wet boggy areas, chilling out in gravel pits, and doing some sightseeing of their own on hiking or snowmobile trails. Their population is greatest in the Western Lakes and Mountains regions, the Kennebec Valley, the Maine Highlands, and Aroostook County. Baxter State Park and Lazy Tom Bog are great places to begin your search.
Several Maine State Park Campgrounds make good basecamps for regional moose watching. Rangeley Lake State Park, Mount Blue State Park, Lily Bay State Park, and Peaks-Kenny State Park are all campground parks located in or near parts of Maine with ample moose-watching opportunities.
Planning a trip with the kids and don't want to leave spotting a moose to chance? Pay a visit to the Maine Wildlife Park where you're guaranteed to spot a moose, among many other kinds of fascinating creatures, at this special wildlife sanctuary.
When to See Moose
The best times to spot moose are at dusk and dawn from mid-May through July and again in the fall during their breeding season. Fall is when the impressive antlers of the bull moose are fully formed. They will shed their antlers in November or December and grow new, larger antlers in the spring. It's one of those rites of passage you'd have to be a moose to fully appreciate.
Moose Tours & Safaris
To up your chances of seeing a moose in Maine, or to put your wildlife photography skills to the test, contact one of the outfitters that specialize in moose watching tours, also known as moose safaris. You 'll have the opportunity to safely and comfortably view these magnificent creatures and other wildlife as you learn about moose habits and habitat from a knowledgeable guide. At the right time of year, you can spot as many as twenty moose in one outing. That's enough to start their own moose lodge.
---
Whale Watching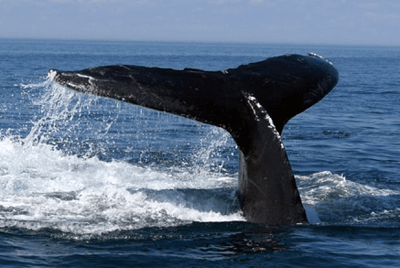 Whale watching in Maine is kind of a big deal. Really, is there a bigger thrill than seeing one of earth's largest creatures majestically break the ocean surface, pause for a moment for wows and camera clicks, then return to the mysteries of the deep? But don't worry about that last part. They'll be back up again before you know it. This is family-friendly educational activity at its finest and most massive. And we're not using the word massive lightly.
When to See Whales
The best time for whale watching is mid-April to October. It begins when migrating whales arrive in spring, hungry for action and the all-you-can-eat aqua buffet of sand eels, copepods, plankton, and fish. Having had their fill – while filling camera disks and memory banks – the whales head south in October to warmer waters.

Where to See Whales
Whales can be seen up and down Maine's coastline, but are best viewed by booking a whale watching boat tour.
In addition to whales, a number of other marine creatures will be waiting to make your acquaintance – seals and dolphins among them. As it turns out, they've been in social networks a lot longer than we have.
---
Puffins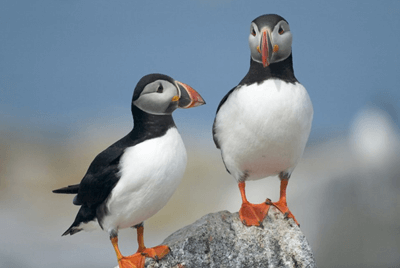 So what is a puffin? If you do a search for "puffin images" you may, like a lot of folks, imagine puffins are related to penguins. They're really not. One hard-to-miss difference is that puffins can fly and penguins can't. But the most important difference is that puffins like to hang out in Maine.
Where to See Puffins
Maine's coastal islands are the only place in the U.S. where you'll find nesting sites for Atlantic puffins. So where in Maine is the best puffin habitat for puffin watching?
Let's start with the Project Puffin Visitor Center in Rockland. The center is the landing spot for Project Puffin, an ongoing partnership of the Audubon Society, local businesses and private donors to bring puffins and other rare birds back to their historic nesting grounds. Visitors can view a live camera feed of puffin activity and learn about conservation efforts to protect puffins and other seabirds of Maine.
Then, you can catch a puffin tour boat from Mt. Desert Island or mainland ports like Jonesport, Cutler, Bar Harbor, Millbridge, Stonington, Rockland, Boothbay Harbor, New Harbor and Port Clyde.
Machias Seal Island is a bit out of the way and you'll need to book a guided tour to get there, but if you're a committed puffin fan, the effort will justify the experience. "Seal Island" (don't let the name fool you) is the only island you can actually land on and observe puffins from behind blinds. The island is teeming with thousands of birds. Including approximately 5,000 pairs of puffins, 1,000 pairs of razorback auks and 500 pairs of common murres. The island is located in the lower Bay of Fundy about a mile west of Grand Manan Island, a remote island known for its iconic lighthouse.
Other puffin-preferred places on the Maine coast include eastern Egg Rock in the MidCoast & Islands region, and Seal Island and Matinicus Rock at the mouth of Penobscot Bay. As any puffin can tell you, it's worth the trip.    

When to See Puffins
June and July are the best months to see puffins, but the general season is May through August. Is there a best time of day? There are actually two. In the early part, puffins are all about taking care of business, flying sorties from the island to the water and back to feed their young. Later in the day it's time to kick back with some me time on the rocks or rafting together on the water. Who needs a pontoon boat when you're naturally buoyant?

---
Birdwatching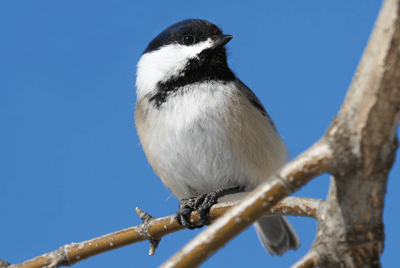 Maine is a destination for birdwatchers during all four seasons. Maine's Birding Trail highlights the best spots to watch feathered friends of all types. Watch purple sandpipers and puffins settle onto the rocky coastline or look for black-capped chickadees (the Maine state bird) in the forest.
And if you're into loons, in July 2015, Maine Audubon Society volunteers counted more than 3,000 loons on 300 lakes and ponds — the largest population of common loons in the US after Minnesota and Wisconsin.
Bird Watching & Birding Festivals
---
Wildlife Parks & Refuges
Wildlife watching in Maine presents a world of diversity and endless opportunities for discovery and recreation. While wildlife watching is something visitors can enjoy throughout the state, here are two of Maine's most beloved wildlife – and human life - destinations.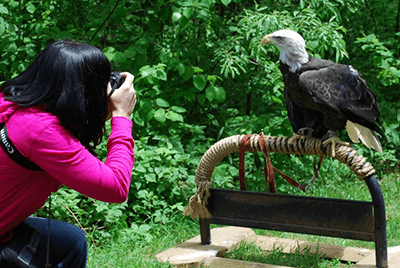 This wildlife conservation center in Gray holds a special place in the hearts of those who've been there. The park is home to animals that have been injured, orphaned or are too dependent on humans to be released back into the wild. From moose, white-tailed deer, black bears, bald eagles and mountain lions to porcupines, coyotes, hawks, owls, turtles and many others, you can see them all up-close and safe.
Established in 1966 to protect sensitive salt marshes and estuaries for migratory birds, Rachel Carson National Wildlife Refuge was named for the world-renowned marine biologist, author and environmentalist. Carson was author of "Silent Spring" and a Maine Summer resident. The refuge is located along 50 miles of Maine's picturesque coastline in York and Cumberland counties.
Wildlife Businesses & Organizations
Retrieving results.