Maine's Lakes & Mountains
Other parts of the country have lakes and mountains. So what's different about Maine? It begins with Maine's four distinct seasons, each with its own great ways to enjoy the area's natural wonders and welcoming communities. Here, you'll find hundreds of glacial lakes, two majestic mountain ranges and seven of Maine's highest peaks. It truly is a part of the country unlike any other. Where the highest adventure and deepest beauty come together, in a family-friendly experience as action-packed or serenity-filled as you desire.
Featured Natural Attractions
Wildlife watching opportunities are huge in Maine, starting with majestic moose and several species of whales. Coastal islands are home to puffins, with excellent bird watching throughout the state, and furry creatures include black bears and whitetail deer.
High Peaks Scenic Byway begins in Kingfield and follows the beautiful Carrabassett River. Mount Abraham, the Bigelow Range and Sugarloaf USA rise up for great viewing along the way. A favorite route of winter sports lovers.
This beautiful byway starts north of Sunday River Ski Area in Newry, then follows the Bear River. As you motor through the mountain valley, Grafton Notch State Park and Lake Umagog reach out to welcome you.
Two routes, 4 and 17, combine to bring you up close and personal with Saddleback Mountain, the Appalachian Trail and Rangeley Lake. If you're fond of mountains, lakes, wildlife and recreation, you'll find lots to love here.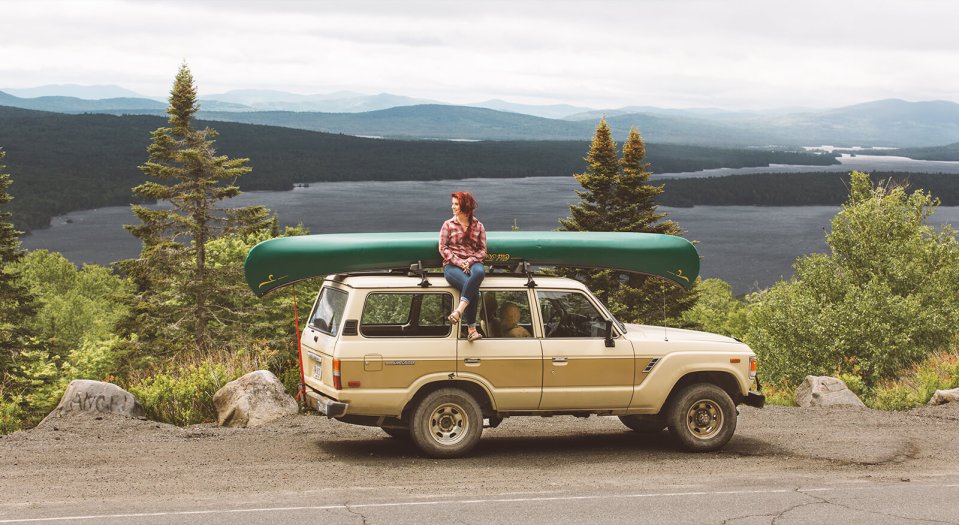 Pristine lakes and majestic mountains in perfect harmony.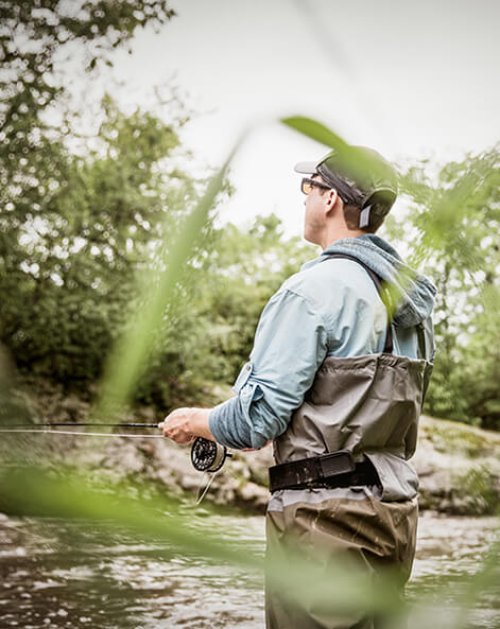 Featured Lake & Mountain Towns
The Androscoggin River runs between these towns, known as the twin cities or L/A. The Auburn Riverwalk is a natural for fun times, including The Liberty Festival and Great Falls Balloon Festival in Lewiston's Simard-Payne Memorial Park, just across the footbridge.
The Androscoggin River once powered a papermaking industry. Today the river is the natural attraction for new businesses and entertainment near the downtown waterfalls. The surrounding valley offers year-round recreation, including Black Mountain of Maine ski resort.
This trio of towns in the Androscoggin River valley team up to offer great skiing areas and recreation sites. Cross-country and snowshoe trails abound. In the warm seasons, fishing, canoeing, kayaking and tubing make a big splash.
For recreation and natural beauty, the six lakes comprising the Rangeley Lakes area get along famously. Creating fame of their own were the local, world-class trout that gave birth to modern fly fishing. Majestic Saddleback Mountain stands watch, but also ready for action.
From intellectual pursuits to outdoor activities, Farmington gets excellent marks. The University of Maine Farmington infuses the historic downtown with energy and events. Just outside of town, the Flint Woods and Village Woods trails offer grade A recreation.
This quiet, idyllic Maine town on the Saco River shows another side of its personality each fall. That's when tens of thousands of folks drop in for the Fryeburg Fair, Maine's largest agricultural fair. It's a classic, with everything from tractor pulls to evening concerts, cotton candy to anvil tossing.
You'd have to paddle and climb a long way to surpass the lakes and mountains here. The White Mountains, home of Mount Washington, offer fantastic skiing in winter and hiking/climbing in the other seasons. In summer, swim, kayak, pick blueberries, and save time for the museums and galleries in town.
Farming, railroads and industries were once the bedrock here. Today it's built on revitalized downtowns and outdoor fun. From the McGlaughlin Garden & Homestead in South Paris to the ancient oaks and pines of Norway's Ordway Grove. And recreation of all kinds, from cross-country skiing to a summer triathlon.
Located in one of the largest ski areas east of the Rockies, Kingfield is home to the Ski Museum of Maine. Neighboring town, Carrabassett Valley, is home to 4,000-foot Sugarloaf Mountain Resort, the largest ski resort in Maine. When the snow melts, mountain biking, golf and outdoor adventure come out to play.
Both towns are on the High Peaks Scenic Byway. Stratton is close to 20,300-acre Flagstaff Lake and the mountain peaks of Bigelow Preserve. Access to Sugarloaf Mountain Resort is available from either town, along with endless outdoor adventure. In summer, Eustis is the host of Family Fun Days.
Long Lake, Sebago Lake and a trio of big ponds surround the picturesque town of Naples in the heart of Maine's Lakes & Mountains region. A favorite destination for summer fun on the water, Naples also shines in winter with ice fishing, snowshoeing, cross-country skiing and snowmobiling.
A charming town graced with mountains, lakes and rivers, Bethel is home to great year-round recreation, from Nordic skiing to mountain ziplining. And those are just the things of this Earth. Bethel is also home to one of this world's top collections of extraterrestrial rocks, at the Maine Mineral and Gem Museum.
On the southern tip of Maine's Lakes and Mountains region near the bustling city of Portland, you'll find picturesque Sebago Lake. Translated from Native American language, Sebago means "great stretch of water" – and it is certainly that, as the second largest lake in Maine.
Instagram photographer Forrest Mankins' unforgettable images of Maine's Lakes & Mountains.
@forrestmankins
Featured Maine's Lakes & Mountains Towns
Retrieving results.