Maine's Lakes & Mountains
We encourage you to check websites for your destinations before visiting for the latest health and safety guidelines in place.
Sometimes nature just likes to show off. How else can you explain Maine's Lakes and Mountains region? Here you'll find pristine lakes and majestic mountains in perfect harmony. Just an hour from Portland (think of it as the ultimate base camp), this four-season, family-friendly area can be as action-packed or serenity-filled as you desire. Many opt for a combination. It's that harmony thing. Mountains in Maine — where the highest adventure and the deepest beauty fit perfectly into a weekend or extended stay.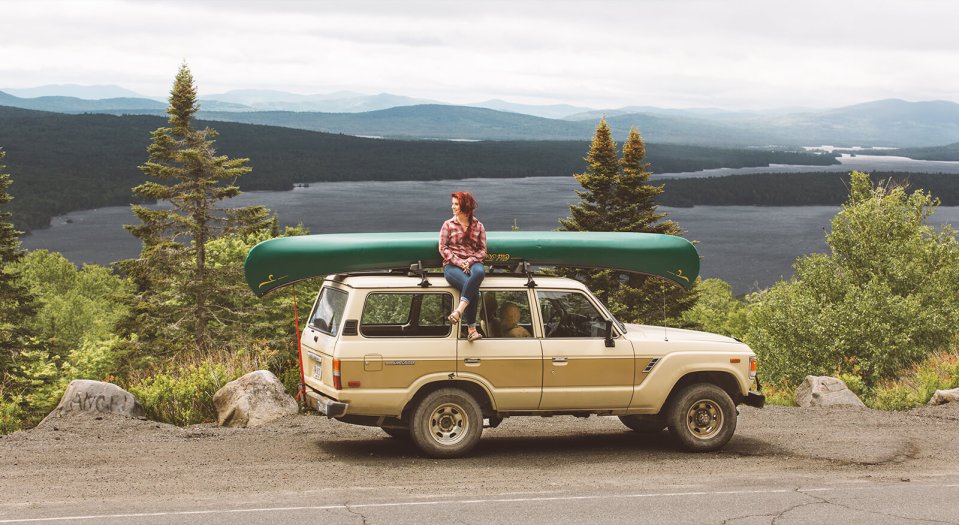 How high is the adventure? Some say the sky's the limit, but we're not sure there's any. Because this is Maine's "High Peaks Region," with 10 of Maine's highest peaks. It's also home to a piece of the Appalachian Trail, with great hiking, biking, camping, swimming and every form of paddling on our clean rivers and glacial lakes. Families can "rent a camp" or a cabin on a lake. Of course, with all the mountains and water, you know there have to be some spectacular falls. And there are. In fact, we offer a waterfall tour that's rapidly becoming a visitor favorite.

Pristine lakes and majestic mountains in perfect harmony.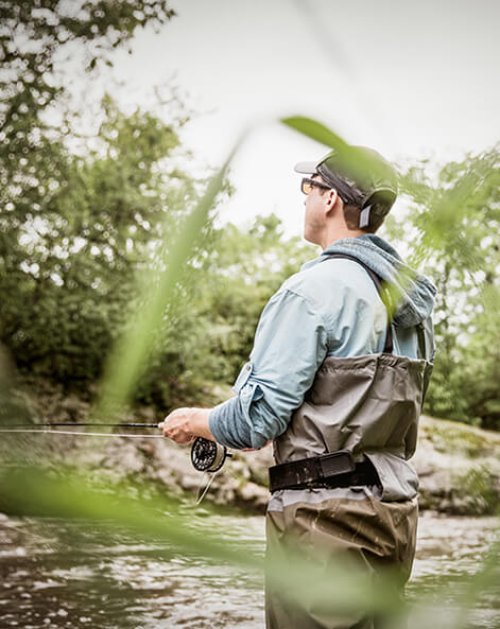 And that's just the part of the year when Maine has the sun's undivided attention. In winter, the region is home (with cozy fire and tasty beverage) to some of the best skiing in all of New England. Maine's largest ski resorts are located here, with fun and recreation for all ages and levels, and accommodations to help you rest, refuel and revitalize.
Must sees? More than you can shake a hiking stick at. Here's a sampling. Wildlife watching, starting with moose. You can even take a moose safari. As long as your eyes are wide open, take your car for a breathtaking view of the mountains on the High Peaks Scenic Byway, Grafton Notch Scenic Byway, or the Rangeley Lakes National Scenic Byway.
When you come back to earth, spend time in the charming towns and villages. In addition to the hyphen, Lewiston-Auburn shares a rich heritage as mill and textile towns. Today you can share in the fun, entertainment and inspiration of the Great Falls Balloon Festival, Emerge Film Festival and the Dempsey Challenge cycling event.
There's high culture at these elevations as well, including the performing arts of Celebration Barn, Deertrees Theater and the Stone Mountain Arts Center. And then there's the region's true hidden gem. Make that gems. As in the numerous active and abandoned mineral and gemstone quarries in the Oxford Hills Region and surrounding areas. You can even pan for gold in Coos Canyon. Whether you find gold or not, the canyon's beauty is priceless.
Instagram photographer Forrest Mankins' unforgettable images of Maine's Lakes & Mountains.
@forrestmankins
Featured Maine's Lakes & Mountains Towns
Retrieving results.