Camping is practically synonymous with Maine — those who love the idea of sleeping out under the stars and the sound of the wind in the trees to lull you to sleep know that Maine is where it's at for camping.
People like to ask: What are the best campgrounds in Maine? With Maine's 12 state park campgrounds, Acadia National Park and nearly 200 licensed campgrounds, you have excellent camping options across the state, from Aroostook County to southern Maine and from tent camping to RV camping. At most campgrounds, both public and private, activities like hiking, biking and even rock climbing are close by. And, of course, there are many campgrounds in Maine on the ocean.
At some campgrounds, you can truly rough it — no Wi-Fi (or even cell service) — such as at Baxter State Park, a true wilderness area, where you hike in with all your supplies. Or you can try glamping, like at Sandy Pines Campground, and choose from a variety of glamping options, including Conestoga wagons and safari tents. For a list of private campgrounds in Maine, visit CampMaine.com.
Family-Friendly Camping
Twelve of Maine's State Parks offer family camping facilities. There's the dramatic coastal Cobscook Bay State Park in Down East Maine, as well as the picturesque Mount Blue State Park in central Maine. Way up north on Moosehead Lake, Lily Bay offers great camping spots, walking trails and an opportunity to fish Maine's largest lake. The campground setup is just as inviting at Rangeley Lake in western Maine and Sebago Lake in the southern part of the state.
Camping by Location
Southern Maine
Sebago Lake State Park and Bradbury Mountain State Park offer camping in southern Maine.
Western Lakes & Mountains Region
Visitors can camp at Rangeley Lake State Park and Mount Blue State Park.
Central Maine
Lake St. George State Park is in the central part of the state.
Midcoast & Islands Region
Camden Hills State Park and Warren Island State Park are in the Midcoast region.
DownEast & Acadia
The DownEast coast is home to Lamoine State Park and Cobscook Bay State Park, as well as Acadia National Park.
Northern Maine
Northern Maine has camping at Lily Bay, Peaks-Kenny and Aroostook State Park.
Tent Camping
At many state parks, there are sites for tents, small trailers and large motor homes. Amenities include hot showers and wheelchair-accessible washrooms, dumping stations, drinking water, picnic tables, fire rings, group campsites, boat launches and firewood for sale. Camping reservations can be made online by calling the Bureau of Parks and Lands campground reservations call center, or by postal mail.
Where is the best tent camping in Maine?
Where to begin? Because great tent camping options in Maine are practically limitless. Campgrounds in Bar Harbor, Maine, are always a favorite of tent campers. Same with Wolfe's Neck Oceanfront Camping, and Riverbend Campground. We could go on forever. The good times and great tent camping experiences sure will.
RV Camping
There are numerous RV campgrounds in Maine that offer great locations and amenities for your home on wheels. Many are within a flip-flop walk of Maine's spectacular beaches. It's the comforts of home, with views you won't find anywhere else.
Where are the best RV campgrounds in Maine?
You really can't go wrong at any of Maine's RV campgrounds. Here are a few to get your motor running. Paradise Park Resort Campground, a short stroll from Old Orchard Beach. Searsport Shores Ocean Campground, with private beachfront. Timberland Acres RV Park in Ellsworth, just 15 minutes from Acadia National Park.
Additional Inspiration: 10 Maine Destinations to See in an RV.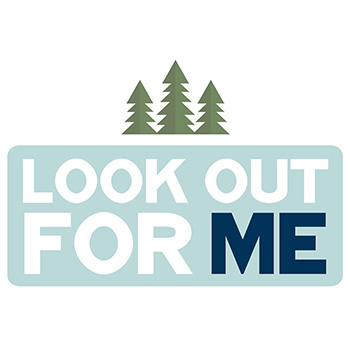 Look Out for ME Campgrounds Tips
Defecate respectfully. When nature calls, pick a spot at least 100 feet off the trail or away from a body of water, and bury your poop at least six inches deep.
Avoid spreading invasive species – don't transport firewood
Keep campfires within designated fire rings and always ensure the fire is completely put out before you leave
For more info on how to enjoy the outdoors responsibly, visit our Look Out for ME page.
Featured Campgrounds in Maine: Outdoor adventures near east coast lakes, saltwater beaches & the wilderness Articles
Retrieving results.
Businesses & Organizations
Retrieving results.