Organization
University Of Maine Museum Of Art Summer Art Camp
add bookmark
University of Maine Museum of Art Summer Art Camp
The University of Maine Museum of Art offers 6 weekly sessions of art and fun for students from grades 1 through 8. Please visit the museum website to register online or call 561.3350 for more information to request a brochure.
Enroll your child in UMMA's 20th annual Summer Art Camp, a fun, educational art experience held at the Museum in the heart of downtown Bangor. Each session is led by a professional Museum educator.
Sessions are held in the museum classroom and galleries. Campers will have the opportunity to view and talk about art and participate in a wide array of hands-on art activities.
Projects may include painting, printmaking, drawing, and sculpture. Children also enjoy time outdoors to draw, paint, and photograph in one of Bangor's beautiful parks adjacent to UMMA. Each week is packed with activities including scavenger hunts, gallery games, and a Friday reception and art show for family and friends.
MON-FRI 8:30AM-12PM
Session 1 (Grades 1 & 2): June 24 – 28 Session 2 (Grades 3 & 4): July 8 – 12 Session 3 (Grades 5 & 6): July 15 – 19 Session 4 (Grades 7-9): July 22 – 26 Session 5 (Grades 1 & 2): July 29 – August 2 Session 6 (Grades 3 & 4): August 5 – 9 Session 7 (Grades 5 & 6) August 12 – 16
Cost (includes all supplies): Non-Member: $125 per session Museum Members: $110 per session Early Bird Special: $100 per session (must receive payment by May 1, 2019)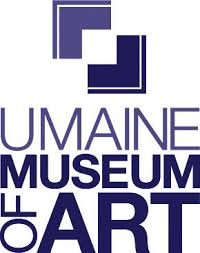 Address The University of Maine
Orono, Maine ME 04469
Phone 207.581.3143
Website umaine.edu
Payments Accepted Cards/Cash