Organization
Real Portland Tour
add bookmark
The Real Portland Tour
Sightseeing Tour of Portland and three lighthouses narrated by a REAL local, born & raised in Portland!
Welcome to The Real Portland Tour!
Hop aboard for a fun and authentic 90 minute sightseeing tour of Portland, Maine and three lighthouses with a guide who is a REAL local, born and raised in Portland!
Let me take you for an insider's look at the rich history and current happenings of this charming and highly acclaimed city. We'll go where other tours go, and then I'll take you places other tours don't - you'll see hidden gems and learn little known facts about Portland and the great state of Maine that only a REAL local knows!
I've been a tour guide in Portland since 2001. I'm also a college librarian, and I've spent years researching the hidden history of my hometown. I take pride in representing this city, and providing an informative, entertaining tour, delivered with a true Mainer's sense of humor!
This is The Real Portland Tour!
*Tours offered year round. Private/group shuttling also available.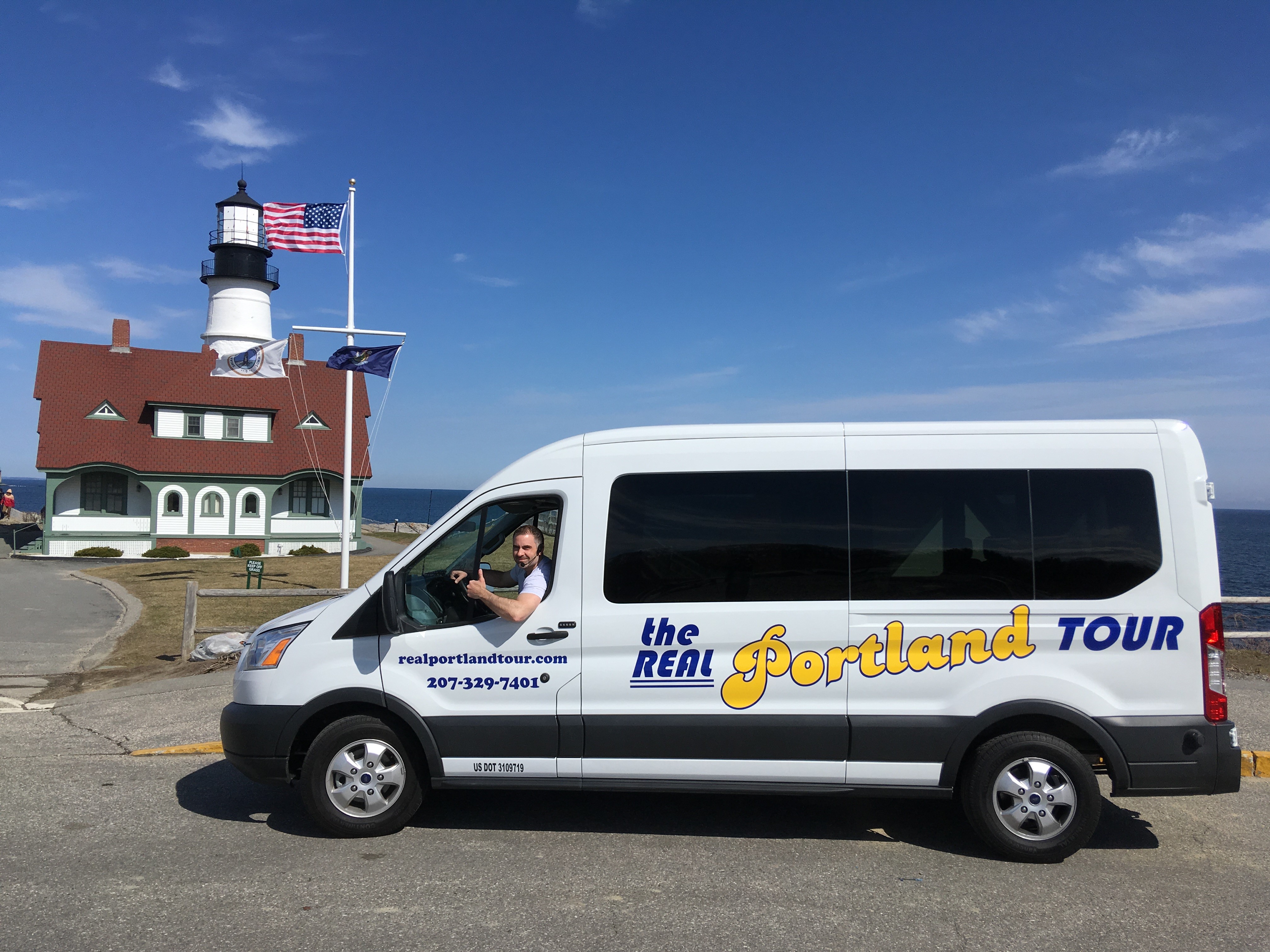 Address 96 Commercial Street
Portland, Maine 04101
Phone 207-329-7401
Website realportlandtour.com
Payments Accepted Cash, check, and all major credit cards
Hours Visit https://realportlandtour.com for updated tour times and pricing. Tours offered year round!