Organization
Orchard House Cafe
add bookmark
The Orchard House & Cafe
Located a mile from downtown Freeport, The Orchard House has five bedrooms which accommodate up to 12 people. Each bedroom has a private bath and the Inn provides a healthy complimentary continental breakfast.
The Orchard House & Cafe is a charming, old-world country Inn located on 5-acres of open field, one mile north of the Village of Freeport on US Route 1. The original farmhouse, built in the 1840s, features five spacious European-inspired bedrooms with private baths, a beautifully appointed living room, and a sunlit dining room where a healthy continental breakfast is served daily. Adjoining the Inn will be an inviting cafe with vaulted, beamed ceilings, a fireplace, and french doors leading to an outdoor arbor for seasonal dining. (the cafe is currently closed due to renovations) www.theorchardhouseandcafe.com
The House, barn, and surrounding property have served multiple owners over its 170+ year history. In the early years, it was a working farm, changing hands only a few times until 1960 when it was purchased by Maine artist Thomas Crotty. After moving his art gallery to Portland and back, he opened the Frost Gully Gallery on-site, offering Maine artists a magnificent barn in which to display and sell their work. At the time of his death in 2015, Crotty was operating what was considered the oldest art gallery in the state.
The current owner, Bill Hamlen, whose ancestors came from Portland, bought the property in 2016, converting the main house into a comfortable Inn, which opened in October of 2017. Continued renovations are underway to create a Cafe for year-round dining, open to the public.
Folly is a vintage garden and interiors shop which is adjacent to the Inn and Cafe. Cited in a courtyard garden, Folly offers design elements that will add life and interest to your garden and home. Folly is open when the flag is flying. Learn more at www.followfolly.com.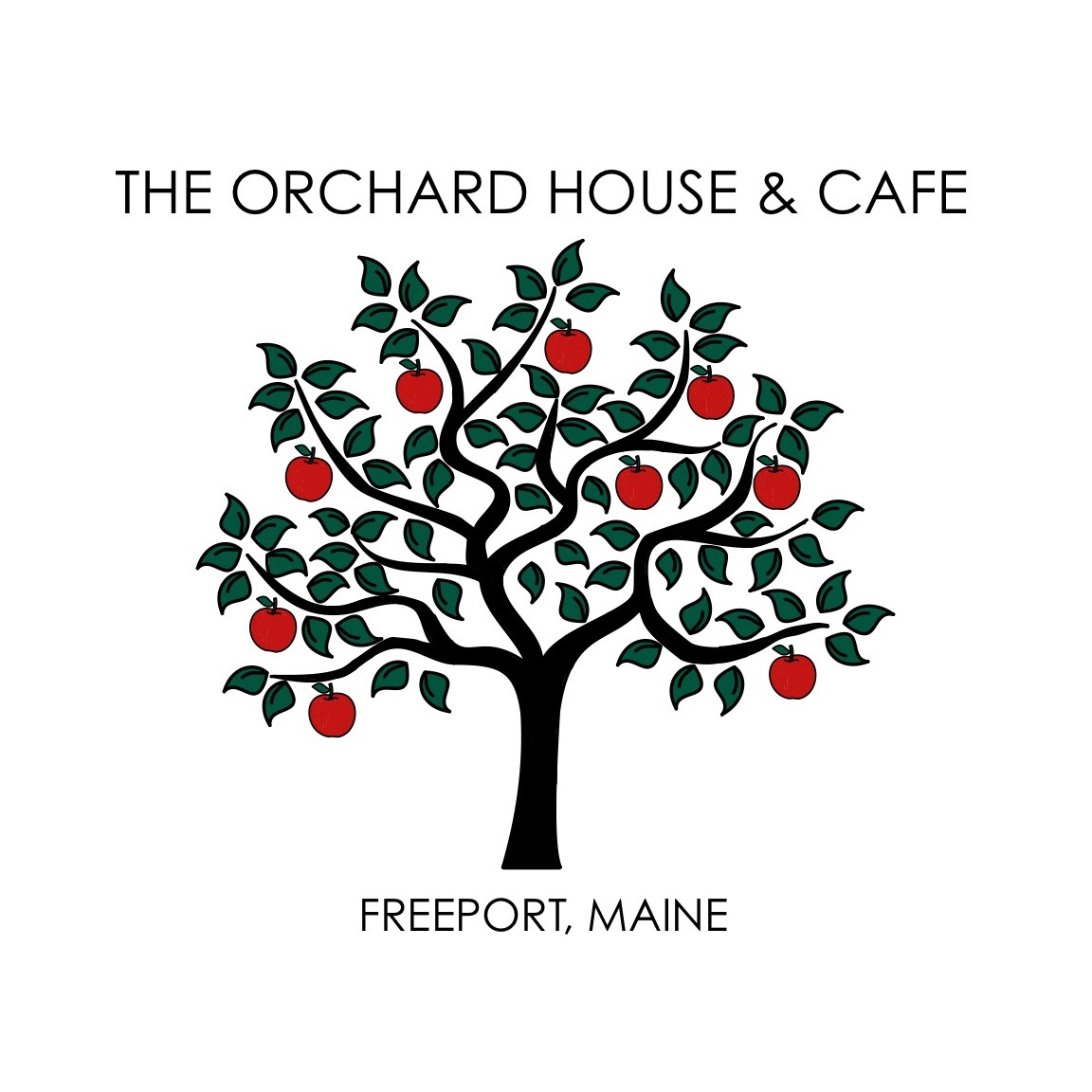 Address 1 Grey Barn Way
Freeport, Maine 04032
Phone 12078695195
Website www.theorchardhouseandcafe.com
Payments Accepted Cash, Check, Visa, Mastercard, American Express, Discovery
Hours The Orchard House Inn (Open Year-Round) The Orchard House Cafe (Closed for Renovations) Folly (Open Year-Round - By Appointment Preferred)