Organization
Nezinscot Farm Store
add bookmark
Nezinscot Farm Store
Nezinscot Farm is a diversified tourist destination in Maine and encompasses a Gourmet Food Shop, a Cafe and Coffee Shop, Bakery, Creamery, Boucherie, Gardens, animals and so much more.
Nezinscot Farm began as the first Organic Dairy in the state of Maine. Through the desire to diversify and the passion for good food, Nezinscot's owners, Gregg & Gloria Varney expanded Nezinscot Farm to encompass a Gourmet Food Shop, a Cafe and Coffee Shop, a Bakery, a Fromagerie, a Charcuterie, and a Yarn & Fiber Studio. Nezinscot Farm is located in the picturesque town of Turner, Maine surrounded by 250 acres of Organic Farmland. On the grounds, you can find acres of veggie gardens, rolling fields, farm animals, and the Nezinscot River. Nezinscot Farm is a unique must-see Maine destination. We have something for everyone, so make us your weekend retreat and enjoy a weekend to remember.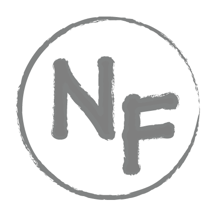 Address Nezinscot Farm 284 Turner Center Road
Turner, Maine 04282
Phone (207) 225-3231
Website www.nezinscotfarm.com
Payments Accepted Cash, Credit, Debit, Check, EBT, Food Stamps, Account
Hours Thursday - Sunday Store: 7 a.m - 5 p.m Cafe Meals: 7 a.m - 3 p.m
Local Deals
Retrieving results.