Organization
Nezinscot Farm Store
Nezinscot Farm Store
Nezinscot Farm began as the first Organic Dairy in the state of Maine. Through the desire to diversify and the passion for good food and sustainability the owners, Gregg & Gloria Varney have expanded Nezinscot Farm to encompass a Gourmet Food Shop, a Cafe & Bakery, a Fromagerie, a Charcuterie, and a Yarn & Fiber Studio . The farm is located in Turner, Maine on a 150-acre Organic Diversified Dairy Farm. Surrounded by gardens, rolling fields, farm animals, and the Nezinscot River, Nezinscot Farm is a unique, must see Maine destination.
Nezinscot Farm offers spring and summer overnight accommodations for visitors interested in a farm stay. Visitors can choose one of the following options. $50 deposit is required via paypal to reserve space and will be applied to ending balance.
a.) The Yurt on the River--sleeps four comfortably, within walking distance to the farm, outhouse availability, no electricity, lanterns and outdoor fireplace, gas grill, and access to bathroom, shower, laundry and food at the farm. $75/night/person
b.) The Loft- located on the third floor of the farm store. Sleeps 8 comfortably. Access to half and full bath, shower, laundry and food. Overnight accommodations start at $150/night/person, $250/night/couple, and children 10 and under free. Rates includes a.m. coffee, tea and select pastries. Full breakfasts are available from our cafe menu.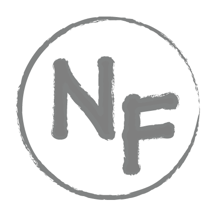 Address

Nezinscot Farm 284 Turner Center Road
Turner, Maine 04282

Phone

(207) 225-3231

Website

nezinscotfarm.com/

Payments Accepted

Cash, Credit, Debit, Check, EBT, Food Stamps, Account

Hours

Thursday - Sunday Store: 7 a.m - 5 p.m Cafe Meals: 7 a.m - 3 p.m