Organization
Maine Guided Hunting Fishing Apprentice Hunts To Lake Trolling
add bookmark
Maine Guided Hunting & Fishing - Apprentice Hunts to Lake Trolling
Guided Hunting & Fishing trips. Apprentice Hunts available! A Maine Guide School & Outdoor skills training facility.
Guided Hunting (Deer, Bear, Moose, Turkey,Coyote) & Apprentice Hunters - We specialize in new hunters. Fishing trips (Lake Trolling for Trout Species) We offer hunting in all areas of Maine: We guide Moose Hunters in most all moose zones. We guide deer hunters in Southern, Maine from Lebanon, Maine We guide bear hunting over leased land baits in Northern, Maine in Athens, Maine. We guide Eastern Turkey hunting in Southern, Maine from our Lebanon, Maine location.
We offer fishing on Southern, Maine lakes trolling for trout species. We also offer winter ice fishing day trips.
We are a full service Maine Guide School & Outdoor skills training facility, equipped for overnight stays for our classes and our hunting and fishing clients, located in Lebanon, Maine.
Email is best way to communicate: [email protected]
More details can be found on our website: http://maineguidedhunts.com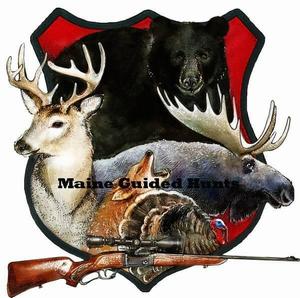 Address 37 Depot Road
Lebanon, Maine 04027
Phone 207-809-4343
Website maineguidedhunts.com
Payments Accepted Cash,Credit Cards, Paypal, Venmo
Hours Our hours of operation fluctuate with the hunting, fishing and outdoor recreational seasons. Our outdoor classes are scheduled on our website or by request, if you would like a one on one class or instructions. Our overnight accommodations are our one room bunkroom, a full bathroom, an efficiency kitchen / sitting area and are only offfered to our class students, hunting, fishing & outdoor clients, we do not offer stays for passerby's etc., we do not offer food service in our Lebanon, Maine location only the use of our efficiency kitchen. We do offer food and lodging in our Athens, Maine bear hunting location at Cedar Mill Farms & Cabins.