Organization
Downeast Windjammer Cruises & Ferries
add bookmark
Downeast Windjammer Cruises and Ferries
Schooner Trips and Ferry Services
Sail aboard the Margaret Todd, the first 4-masted schooner to sail New England waters in over half a century. Join us for a morning, afternoon, or sunset cruise each lasting 1.5 to 2 hours. Sail among the islands of Frenchman's Bay while viewing Acadia National Park from the sea. Watch lobstermen hauling their traps, have a picnic, or just relax on our spacious decks.
Enjoy our bike-friendly passenger ferry rides from in town Bar Harbor to Schoodic/Winter Harbor the other side of Acadia National Park, where you will pass by lighthouses, mountains, fishing villages, mansions, and lobstermen hauling their traps. Once at Schoodic/Winter Harbor the Free Island Explorer Bus will meet you and take you to Schoodic Point, Winter Harbor, Birch Harbor & Prospect Harbor. Also, you can rent bikes at the marina and take the 12-mile bike loop.
We also have ferry services from Southwest Harbor to the Cranberry Islands and from Lubec to Eastport. At both locations, you will see the beautiful views that make Maine known as "Vacationland."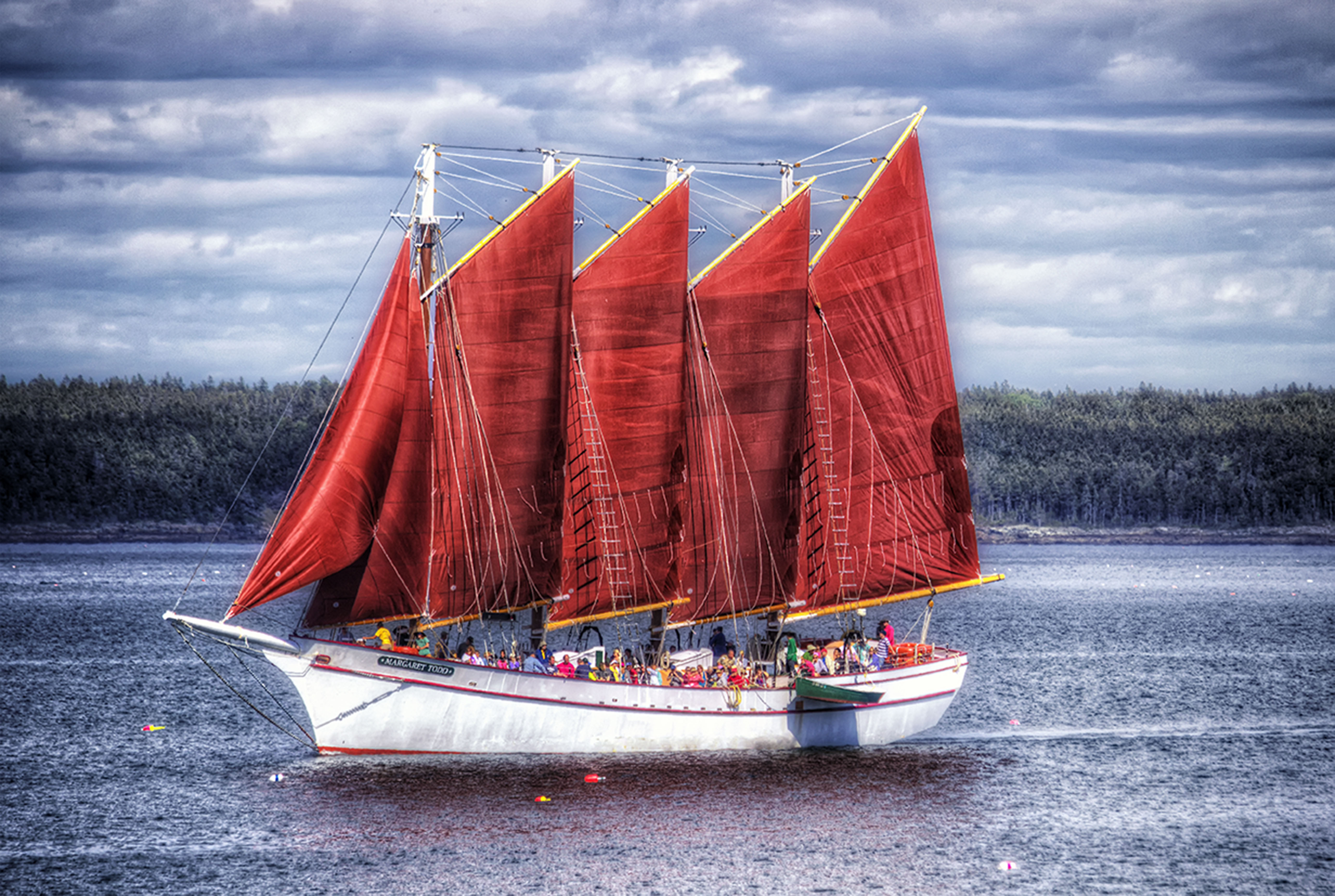 Address Bar Harbor Inn Pier
Bar Harbor, Maine 04609
Phone 207-288-4585
Website www.downeastwindjammer.com
Hours Non-Season Main office open Monday-Friday 8am-4pm In-Season Main Office open Sunday-Saturday 7 am-8pm Pier Ticket Office open Sunday-Saturday 8 am-8pm In-Season Only