Organization
Dennetts Wharf Restaurant & Oyster Bar
add bookmark
Dennett's Wharf Restaurant and Oyster Bar
Year round seaside dining in historic Castine, Maine.
Dennett's Wharf, located in the heart of Castine's maritime waterfront, is one of Maine's best-known and best-loved restaurants.
An eclectic place that was once home to Dennett's Boat Shop as well as a bowling alley, now offering a wonderful spot for an afternoon drink as well as plenty of options for lunch and dinner. Offering 27 beers on tap, open year round, this place is a must see! With a Dennett's boat hanging from the rafters as well as hundreds if not thousands of dollar bills flung to the ceiling the atmosphere is unbeatable. Join our famous Mug Club or just grab a pint and enjoy a spot on our wrap around indoor/ outdoor bar. Our outdoor dining overlooks Castine Harbor and you can even arrive by boat or take a day sail aboard Guildive, departing from our floating dock. We offer an extensive lunch and dinner menu but if you are from out of town you can't leave without trying our local oysters and of course the lobster!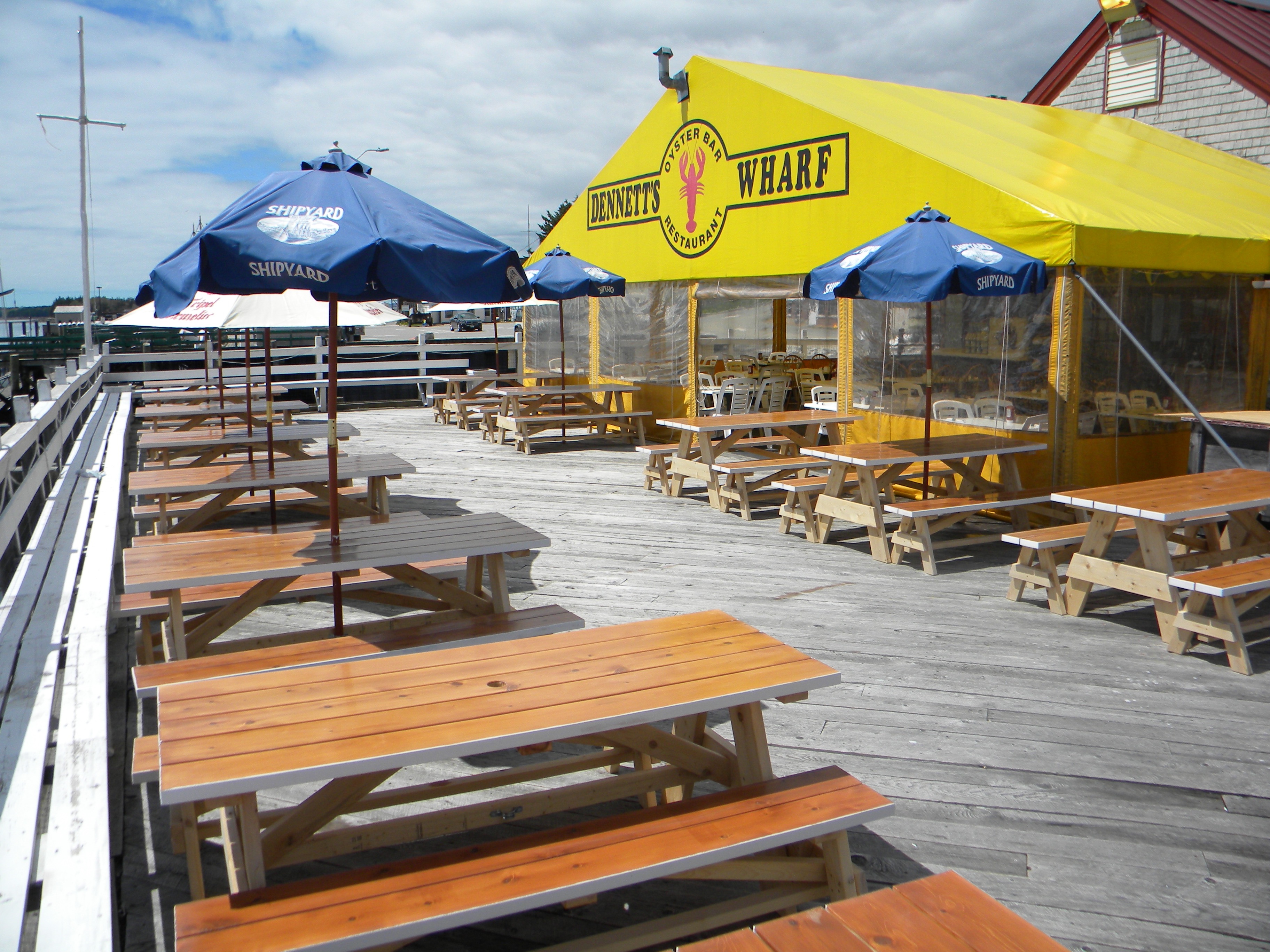 Hours **Spring, Summer and Fall:** 7 Days a week 11am - 9pm **Winter:** Wednesday thru Sunday 11am - 8pm