Organization
Airbnb Yurt Glamping With Hiking Trail
add bookmark
AirBnb - Yurt Glamping with Hiking Trail
Yurt-Tent Glamping awaits you in Secluded, Pine Wooded Sanctuary.
*Our newly bought 14' Canvas Yurt/Tent nestled in a Pine Forest Wooded Sanctuary has a 12'ceiling.
With a Heater, ample indoor room and Deck-camp chair seating, it offers a peace of mind setting to unplug from the grind of daily living.
*WIFI access, a Stone fire-pit, Picnic table, free Kayak use and Outhouse are available.
*Sebago Lake, & Portland await you, too, for adventures.
Don't wait! Book that reservation today and relax & reconnect with the ones you love!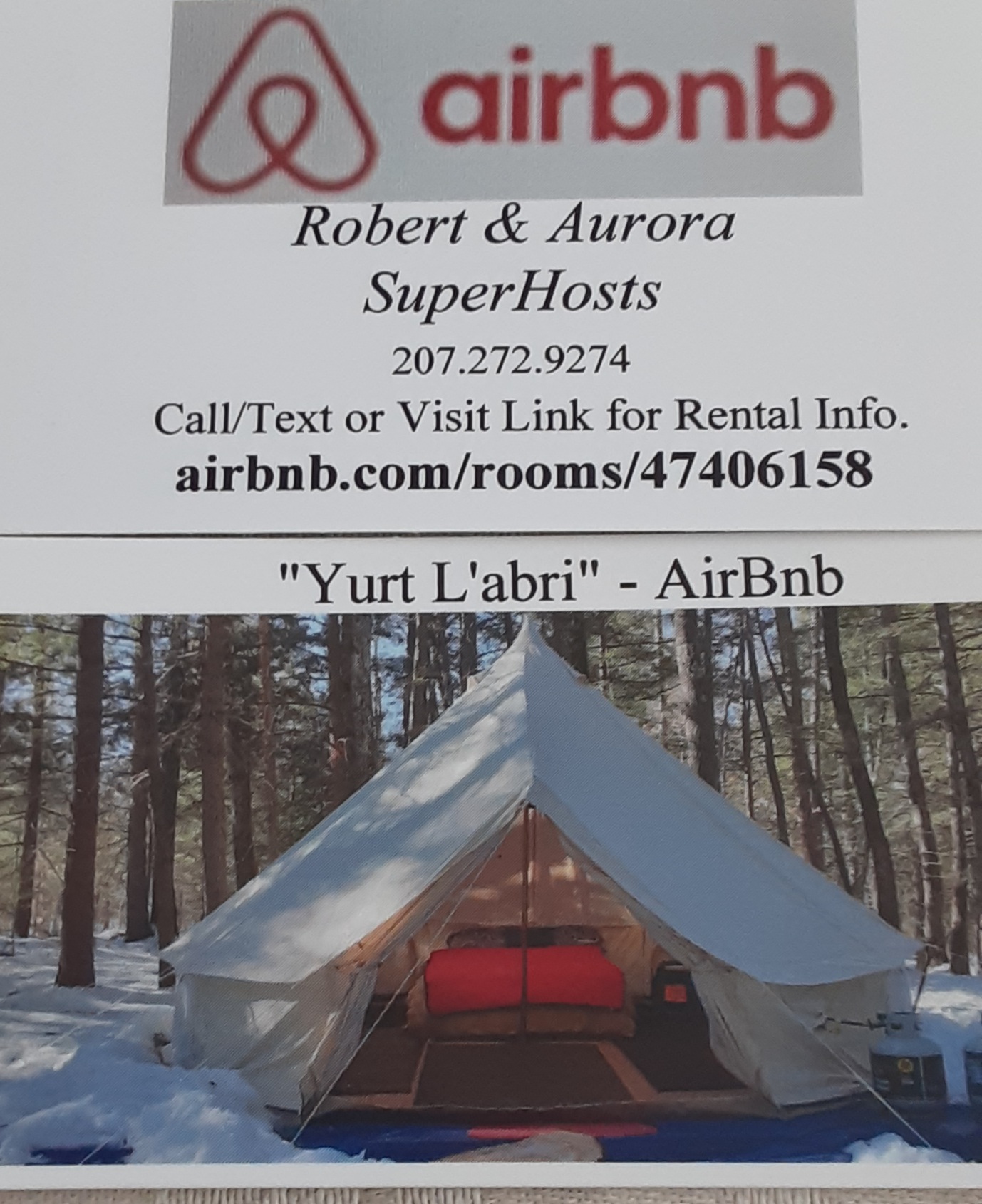 Address 90 Middle Branch Drive
Alfred, Maine 04002
Phone 207-272-9274
Website www.airbnb.com
Payments Accepted PayPal
Hours Year Round 9AM-9PM Mon-Sunday