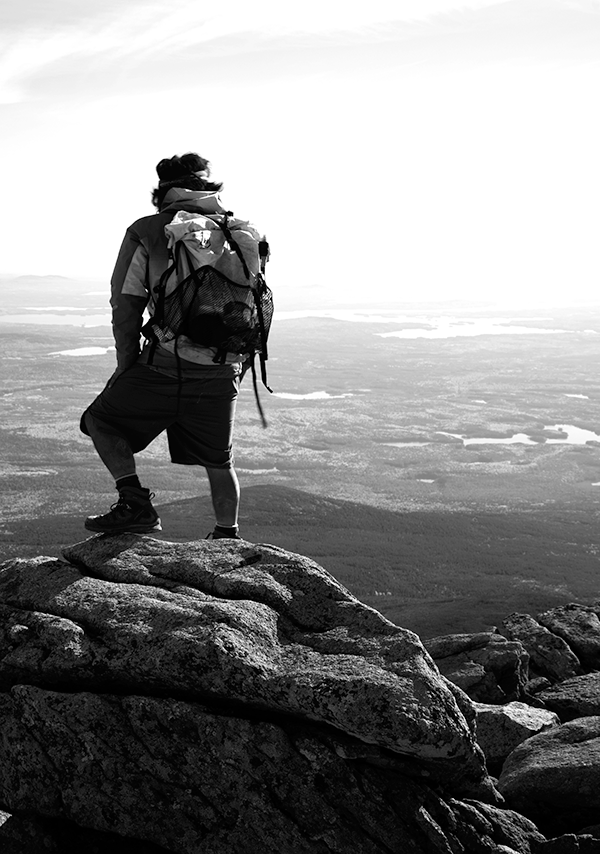 Maine is rugged coastlines, endless forests and towering mountains. Hyperlite Mountain Gear is what you need to go light, go far and see it all. So, whether you want to take Mt. Katahdin one step at a time or take in the Atlantic along Acadia's coast, all you have to do is gear up and go.
Discover why the Hyperlite Mountain Gear x Maine pack can handle everything you throw at it (and in it).
Shop Hyperlite x Maine
Meet Hyperlite Mountain Gear
When you hit the trail, you don't need any extra weight holding you back. And that's why Hyperlite Mountain Gear exists. In a renovated textile mill on Maine's Saco River, this passionate team of gearheads handcrafts lightweight packs and tents that help you forget about what's on your back, so you can focus on the trail ahead. Why Biddeford? First, there's the roll-up-your-sleeves heritage of the historic mill town. Second, this made-in-the-U.S.A. gear isn't going to test itself—and there's no better adventure lab than Maine.
Discover Maine
Non-stop alpinist. Dedicated backpacker. Weekend wanderer. Whatever your pursuit, Maine's inspiring landscapes set the stage for you to go your own way. Lace up your boots and follow your instincts through the Crown Jewel of the North Atlantic Coast—Acadia National Park—or try a change of pace in Maine's dozens of state parks where the trails are less travelled and the adventures are just as big. For a fresh perspective, hike or climb your way through quiet mountain air, or head to an unspoiled campground for a tranquil retreat.