Events
State Of Maine Soap
add bookmark
State Of Maine Soap Box Derby Race
6/23/23 - 6/24/23
State Of Maine Soap Box Derby Racing! The "Thrill Of The Hill" At Community Park, Houlton Maine. Downhill Gravity Stock And Super Stock Cars Compete On Derby Hill At Community Park In Houlton Maine!
Plan To Be In Houlton Maine For The Northern Maine Soap Box Derby Race June 24th, 2023!
---
Boys And Girls Ages 7 To 18 Race On Derby Hill! Competing In The Downhill Racing Event Driving Built From Stratch Kit Cars. Derby Racers Are Paired Off In Race "Heats" To Determine A Winner Of Stock And Super Stock Categories. For The Chance To Represent The State Of Maine Out At The World Series Of Derby Racing In Akron, Ohio. The All American Soap Box Derby Race Started Back In 1934.
For Five Years Straight, The NMSBD Race In Houlton Maine, Aroostook County Earned Top Honors As The Largest In The Nation!
Watch Videos Of Past Races To Sample The Fun! See, Hear Watch A Soap Box Derby Race Video Now. The Entire Family Gets Involved For Racer Support! Please Visit Our Northern Maine Soap Box Derby Race Website To Learn More.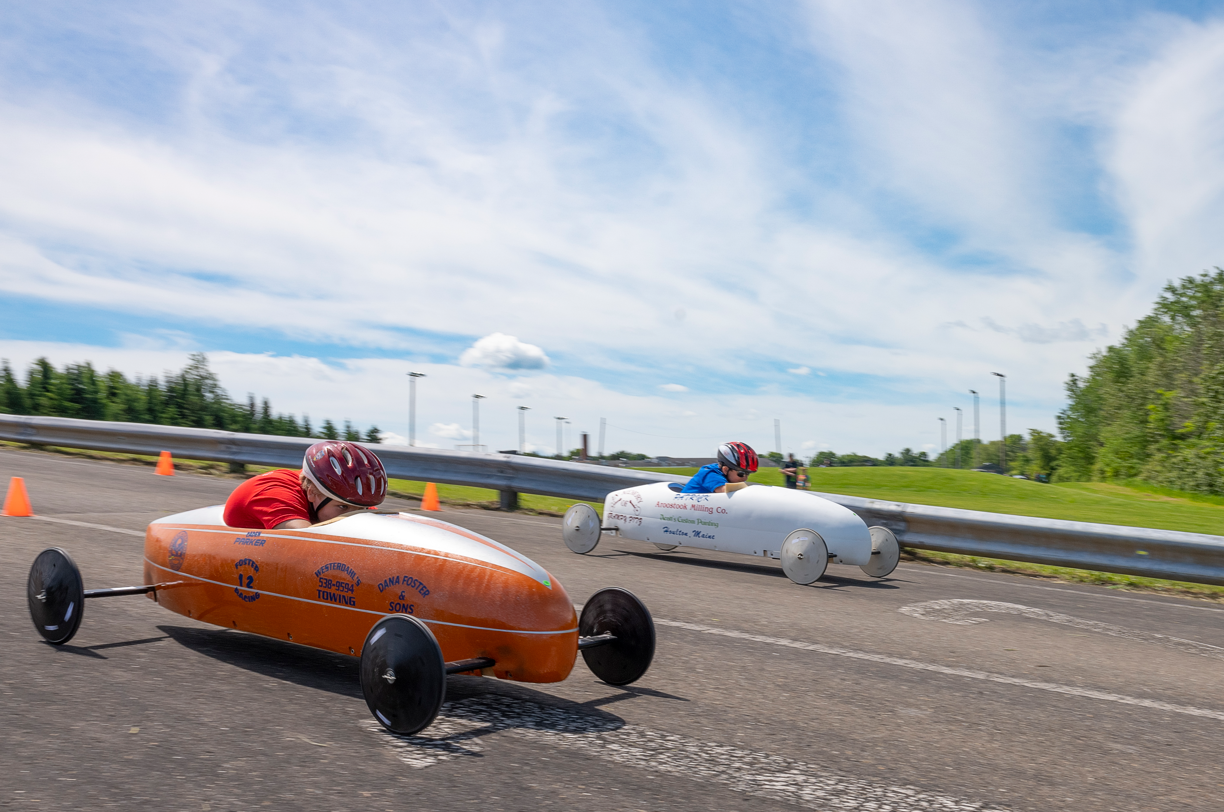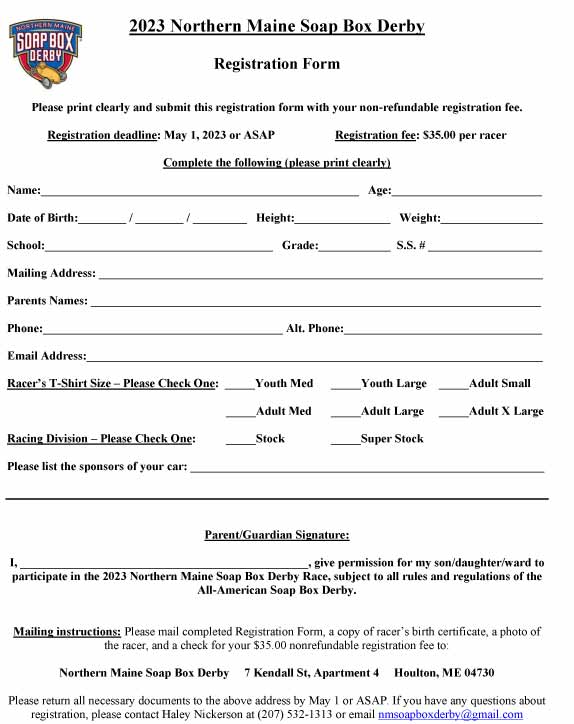 Trial Run, Safety Check, Registration 12-4PM Friday June 23rd. Race Day 8-3PM Saturday June 24th, 2023