add bookmark
Caribou SnowBOWL
3/2/23 - 3/5/23
Maine's biggest snowmobile festival is about to blow into Caribou, Maine
About Caribou, Maine: Besides snowmobiling, Caribou has plenty to offer. Just outside of Caribou is the Aroostook National Wildlife Refuge, which has more than five miles of trails perfect for hiking, snowshoeing or cross-country skiing. The historic Loring Airforce Base is a top destination for snowmobilers coming to the region. The Aroostook Valley Trail passes through Caribou on its 28 miles of multi-purpose trails from Presque Isle to New Sweden. An unexpected treasure is the Nylander Museum of Natural History where there are delightful displays from the archeology, paleontology and other natural sciences collections. The museum exhibits the collections of Swedish-born naturalist Olof Nylander, who spent years studying the fauna of Aroostook County. The Caribou Historical Society is another popular spot with more than 10,000 artifacts on the campus and a replica of an 1860s one-room schoolhouse.
Don't leave town without a bag of locally-grown potatoes you'll find at many roadside stands. Discover more about your visit to America's most northeasterly city of Caribou, Maine founded in 1877 here.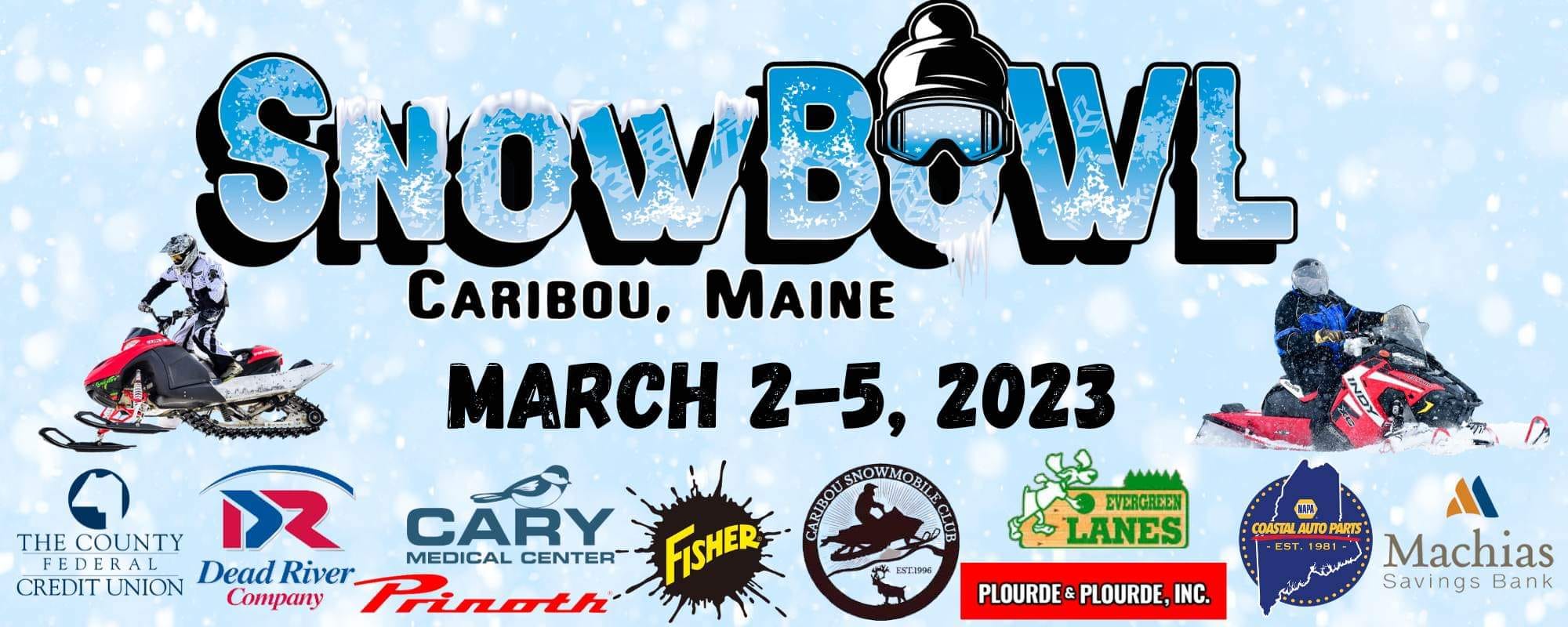 Have you heard the news?! A BIG community event, created by Spud Speedway and local sponsors, is coming to Caribou. This party is so big, the Caribou Parks and Recreation Department is shutting down Bennett Drive!
Join us for food trucks, a beer garden, a bonfire, vendors, bounce houses, music, a sled parade from Skyway Plaza and the X Games! Plus, after the sled stunts and tricks, finish the night off with a huge fireworks show. Free for everyone to attend!
Helpful Riding Links
Maine's Aroostook County is having its FIRST snowmobile festival this March! Check out the poster below for more info on the many different events happening during the SnowBOWL ❄️⛄️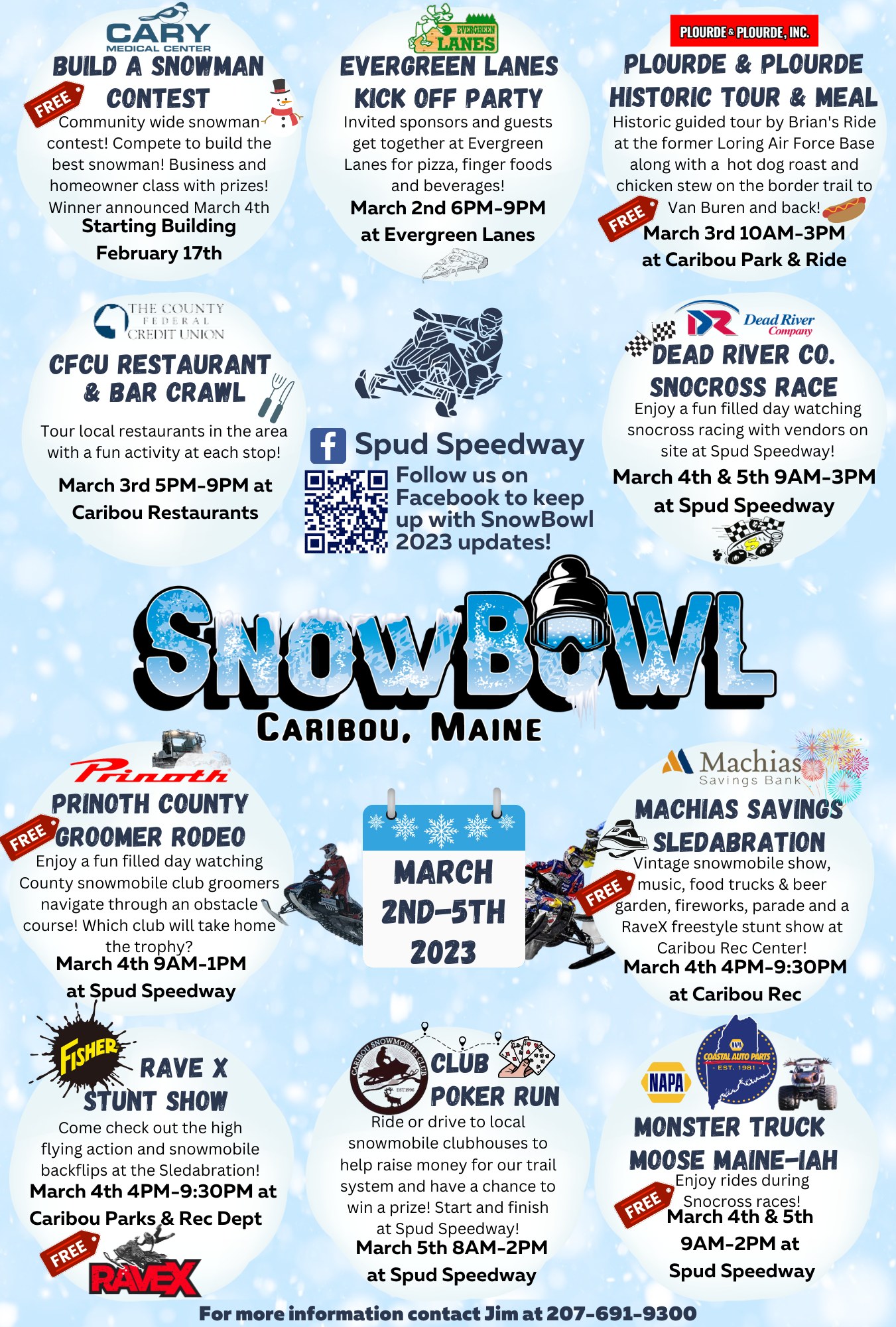 ALL DAY