add bookmark
Aroostook National Wildlife Refuge Open House
11/13/21
Visit the Aroostook National Wildlife Refuge this November for great family hiking!
We can't wait to see you! Visit our Facebook page for wonderful photos of all the trails you will experience and the fun Holiday Sale is sure to highlight local artisans and makers!
The Aroostook National Wildlife refuge is located in Aroostook County and home to many species of magratory wildlife and year round friends. See you soon! Learn more about the ANWF online here.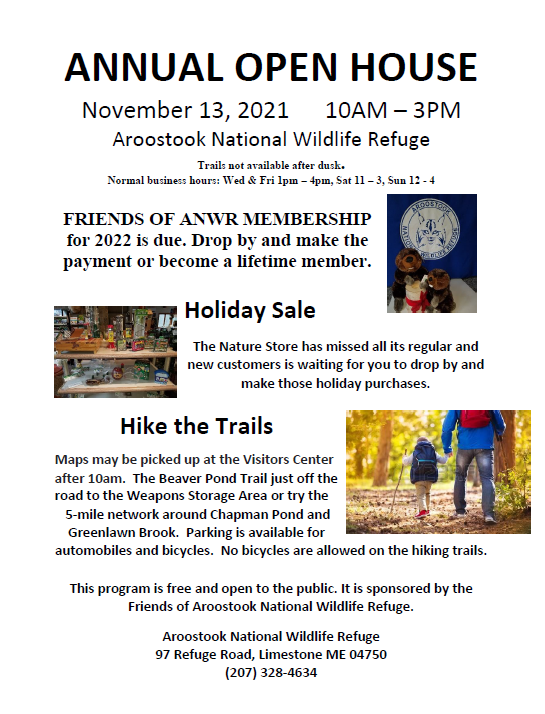 10AM - 3PM