Events
7th Annual Gray Wild
add bookmark
7th Annual Gray Wild Blueberry Festival, in Gray
8/12/23
Gray Wild Blueberry Festival
Family-friendly event: Pie Bake-off, Pie Eating Contests, Spelling Bee, Food Trucks, Music, Arts & Craft Vendors, Community Booths, Corn Hole Tournament, Fun Run, Caricature Artist, Model Trains, etc.
Please join us for our 7th annual Gray Wild Blueberry Festival on Saturday, August 12, 2023 from 9:00 AM to 3:00 PM, at 24 Main Street in Gray, ME. (Park across the street in the open field.) Enjoy a day of all things wild blueberry, live music, 'Made in Maine' arts & crafts market, food trucks including Blueberry Pancakes,Pie Eating Contests, Spelling Bee, Wild Blueberry Pie Bake-off, Corn Hole Tournament, Kids Fun Run, inflatables, fire trucks, model train exhibit, lawn games, kids tent. Meet a Master Beekeeper, watch chainsaw wood carvings and blacksmithing, meet the Wymans Bee Wild Mobile, Norway Savings Bank mascot - Barnabee, get your caricature drawn, and more. Free admission, rain or shine.
For more details, visit our website.
9:00 AM to 3:00 PM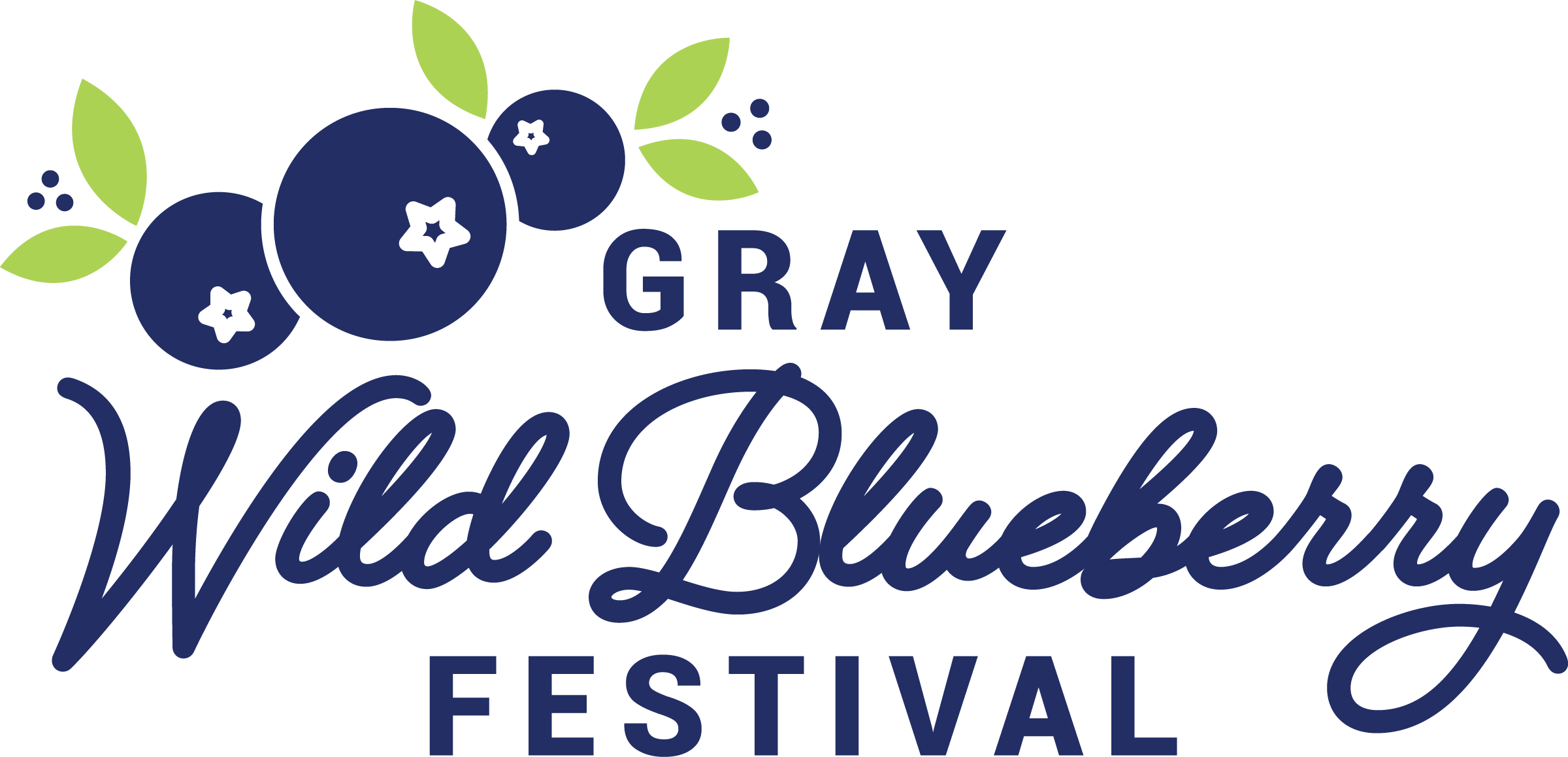 Price Pie Eating Contest entry $10; Caricature Drawings also have a fee; and we have white Festival t-shirts for sale that you can also tie-die at our Festival
Address 24 Main Street
Gray, Maine 04039
Website www.wildblueberries.me
Email [email protected]
Phone 207-657-3339