add bookmark
$15 Lift Tickets with L.L. Bean at BigRock Mountain
You're invited to get outside this winter at BigRock Mountain in Mars Hill, Maine - this is the highest vertical drop of any ski area in Northern Maine or Eastern Canada.
We teamed up with L.L. Bean to offer a Thrifty Thursdays every week! Every Thursday 1-7 PM you can enjoy $15 Lift Tickets and $10 Rental Packages. Thrifty Thursdays are back thanks to L.L. Bean! We'll be offering great deals on lift tickets and rental packages. Now is the time to get out, and be an outsider.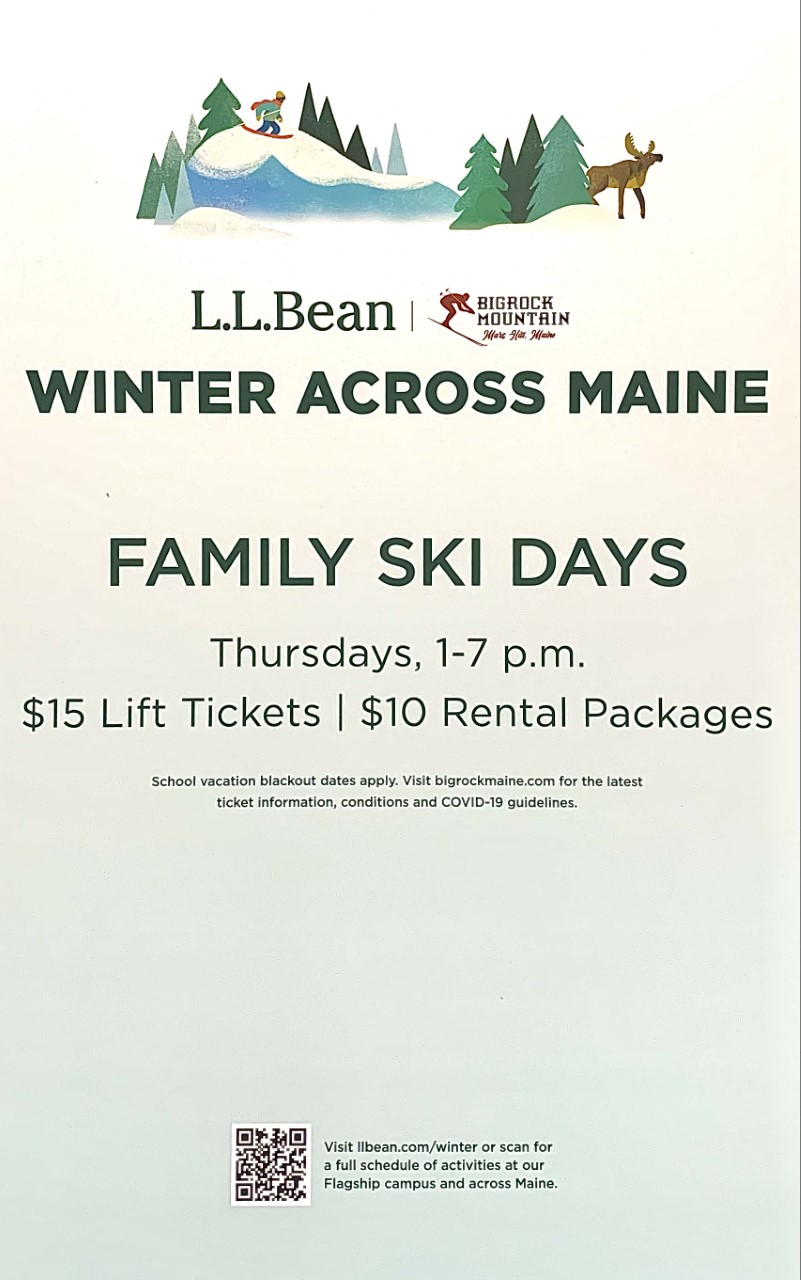 As a 501(C)(3) nonprofit organization managed by a local Board of Directors, BigRock would not be open if not for the support and generosity of the public and local businesses. We're committed to making skiing an outdoor activity for the whole family to enjoy.
Just over 2 hours from Bangor, Maine, or Fredericton, New Brunswick
Terrain Park has 20+ elements and ready to shred!
Delicious home-style meals in the BigRock Mountain Café
We offer our improved facilities and state of the art equipment all at reduced family-friendly prices.
Restrictions and Terms of Use
Discount available every Thursday. Business operation depends on weather and wind conditions in the area, call BigRock Mountain in the case of severe weather for closure updates. This offer is made possible by a partnership between BigRock Mountain and L.L. Bean. Subject to all terms and conditions at the time of sale.