Maine
It's 3,198 miles from San Francisco to Portland, as the Black-capped Chickadee flies. That's the State Bird of Maine. Native Mainer, Ben O'Meara, and Mainer by family roots, Micah McKay, know that. They know a whole lot about Maine. In fact, they could tell you stories. In fact, they will. It's what they do at Huckberry, a San Francisco-based e-commerce lifestyle and storytelling brand that offers uniquely curated men's apparel, accessories and gear that lives and breathes outdoor adventure. Meeting up with their friend, surfer, York, Maine resident and photographer, Nick LaVecchia, Ben and Micah embarked on their own adventure. To shoot Huckberry's latest fall catalog in and around Portland. And, to go behind-the-scenes – and even under the Atlantic surf – to find authentic stories, genuine people and places unlike any other on earth. Ben, Head of Brand Partnerships, and Micah, Director of Business Development, recently chatted with The Maine Thing Quarterly, sharing stories and impressions about the place they will always call home. No matter how far away they fly.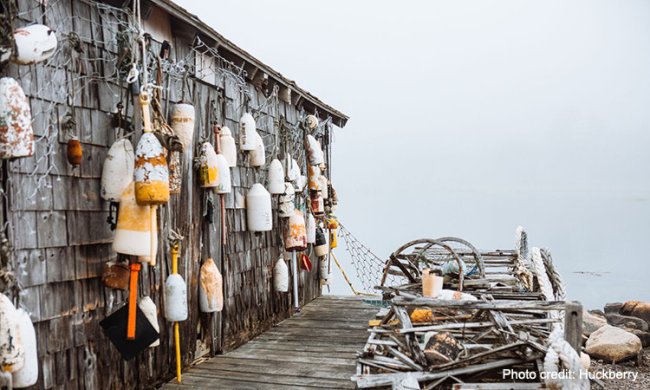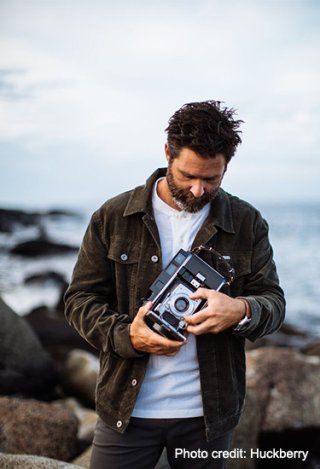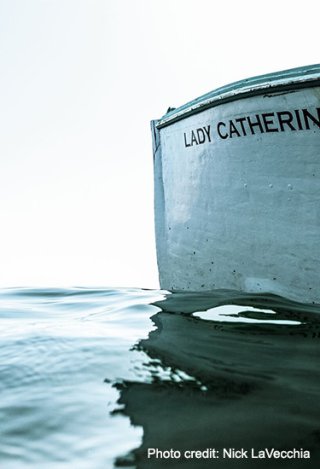 MTQ – Every great brand story starts with a personal story. Can you tell us a little about yours, your Maine roots and your work with Huckberry?
Ben – I grew up in South Portland. My mom still lives in downtown Portland and my dad lives in Yarmouth. Both of their families are from Maine. My dad has a home that's been in our family for 100 years in Hancock Point. It's right across Frenchman Bay from Mt. Desert Island and Acadia. My mom's family had a farm – it's still in the family – up in Brooklin, Maine, on the Benjamin River – which I was actually named after. With Huckberry, we have a very strong bond with the outdoors and with adventure. For me personally, that was just how I grew up. In the summers we were hiking in Acadia, we were out on the water. Winter – same thing. There's always been this great sense of freedom and adventure, and that's something my parents definitely instilled growing up in a state like Maine. So when I came to Huckberry, it was a natural fit in so many ways.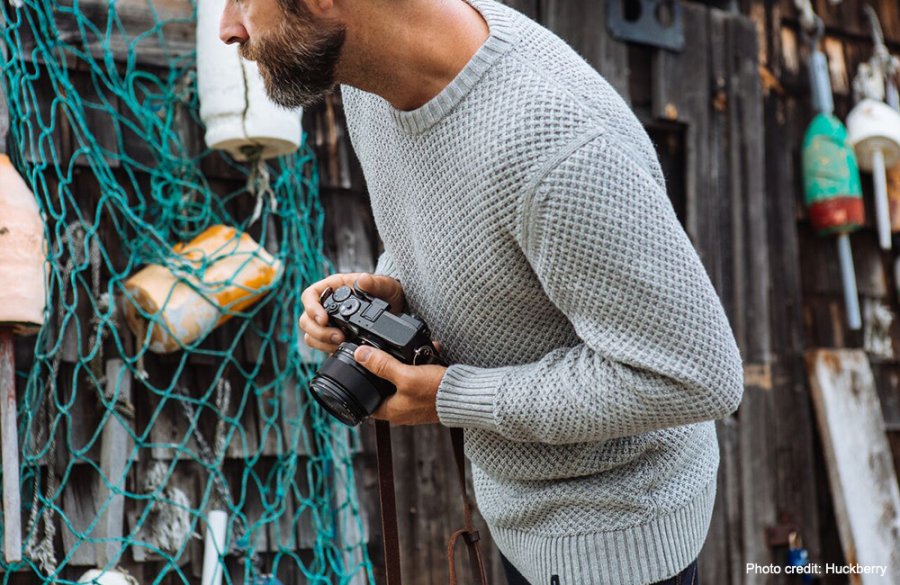 MTQ – Maine is known for its originality and authentic, hands-on approach to work and life. Is that kind of ethic and spirit something Huckberry embodies as well?
Micah – I think there's a maker and hard-worker behind all of the brands we carry at Huckberry, a work ethic and entrepreneurial spirit. And we want to celebrate that as storytellers. But also having that strong tie to the roots of Maine's traditional industries, like fishing or lobstering, or working in the woods in Katahdin. There are so many cool parallels there.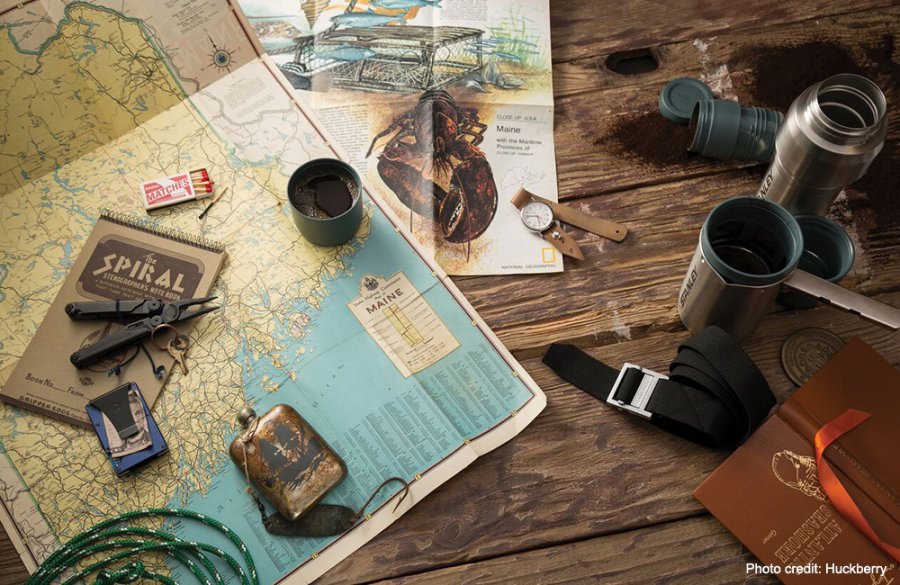 Ben – Yes, we are a commerce site – we sell things, but we are also a business built on story-telling at our core. We work with a vast array of partners, everyone from big brands like Patagonia to very small makers just starting out. The common thread is our focus on the stories of these brands. Our business has been built on finding the coolest, authentic brands and profiling not only the product, but the people behind it. There is really an appreciation for originality, things you can't find everywhere else, things that are made well and with purpose. That's something that I always take to heart when I think about authenticity, craftsmanship and hard work – they're the kinds of things you see in Maine and the traits we look for in our partners.
MTQ –What makes Maine such a good fit for Huckberry that you decided to do an exclusive catalog shoot here?
Ben – Free place to stay at my mom's house. And dinner! (laughs)
Micah – An excuse to go to Maine in the summer – I'll always take that. I think one of the reasons we chose Portland is this new influx of creatives that are having more of a voice in the state and the Portland area specifically. And the traditional industries Maine is known for. Throughout the catalog we ran kind of a father and son theme, how traditions are passed down but also changed in creative ways. With the unique space Maine is in culturally, we felt it was the right time to go back, get a taste of what's going on and share that story with our audience.
Ben – Having strong connections there really did play a big role in why we chose Maine. The catalog is aspirational, it's beautiful. It's a very interesting and inspired story, but it's also very real. We literally went home. The lobsterman that we featured is one of my childhood friends. Nick, the photographer from Maine we profiled – he also shot our cover – is a Huckberry brand ambassador and a great friend. Rancourt Shoecrafters is not only one of Huckberry's best-selling brands, but their factory in Lewiston is a favorite spot to visit anytime I'm back in Maine. So really, we went home and profiled the places and people that inspire the work we do and what our customers see every day.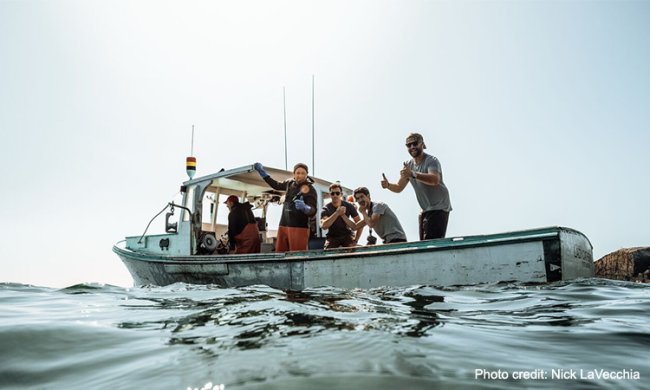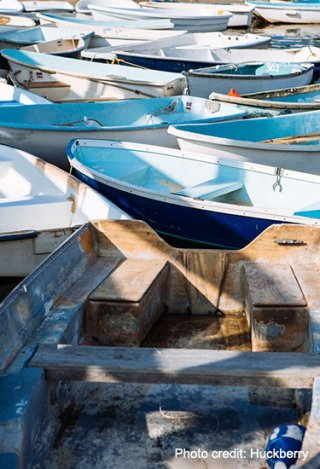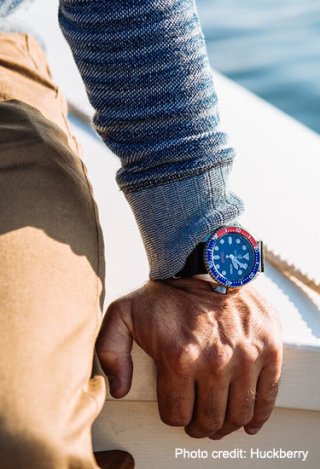 MTQ – In the catalog, you have a great line that says: Maine inhabits its people, not the other way around. What does that mean to you?
Ben – Maine is a place where there is incredible pride. Micah has this great coffee mug that says "Mainer living in exile." I got married recently and my wife's best friend gave a maid of honor speech and described my wife's first interaction with me. She made a joke about how shortly after telling her my name, I was proudly putting my flag in the sand that I'm from Maine. And when you meet someone from Maine, you immediately know it. It is such a special place, a place that you always sort of carry with you. Both in waving the flag, "I'm from Maine," and in what we appreciate and what we're passionate about.
Micah – There's an identity and a kind of mystique. My great-grandfather grew up in Trenton, New Jersey, but then relocated to Damariscotta. He had a farm and was kind of an original homesteader up there, and he did a lot of interesting things in his life. He was in real estate, he was a marine, he was a part-time lobsterman and fisherman. At his core, he was just a relationship guy. He used to love telling stories about Maine and his adventures around the state. And those memories have definitely lingered in my mind. He wasn't born a Mainer, but once you're in the state it kind of consumes you and you become part of the lifestyle. There's a pride and identity thing that's going on in Maine that's super unique, and it's passed down generation to generation.
Ben – Micah and I are constantly talking about Maine. And it's funny because that's how our copywriter kind of interpreted it – our relationship with Maine. We aren't living in Maine, but Maine is certainly living in us.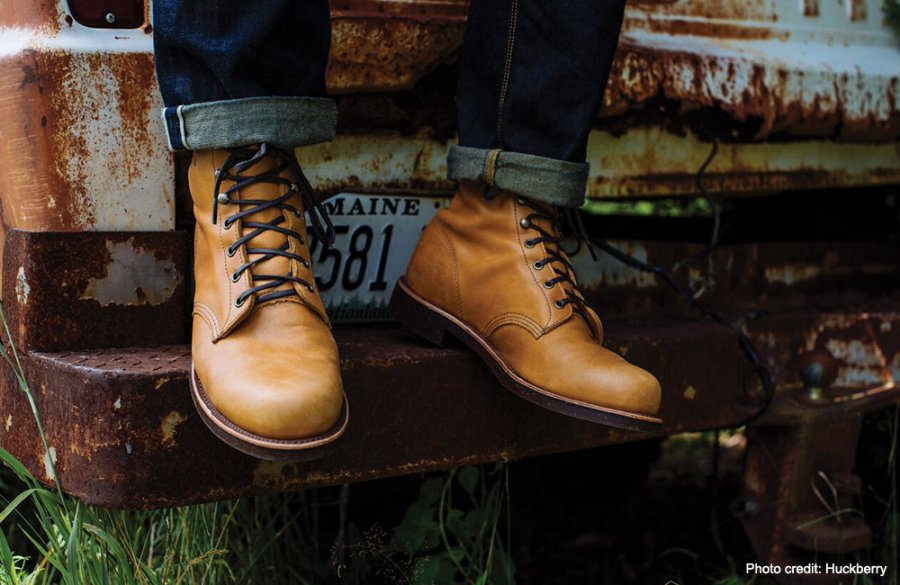 MTQ –There's a feeling in Maine that no matter how much it's been explored, there are still places and things to be discovered. Did you discover anything new in the course of creating the new catalog?
Ben – Growing up in Portland and spending a lot of time in Acadia, we never really spent a lot of time going south. So it was really cool getting to spend time with our photographer, Nick LaVecchia, in York. Being able to see the community that Nick lives in. And the surfing. I had no idea there was such good surfing down there!
Micah – Yeah, I think the same is true for me – as someone who wasn't raised there but visited there a lot. There's so many towns along Route 1. Seeing the York community was definitely fresh for me. Nick's got this great green home that he's put up on his wife's family's land. It's an interesting dichotomy of old and new. So it's cool to see a fresh and interesting approach. My family cottage in Boothbay was built by my great-grandfather and it's kind of what I associate Maine with. The new and modern architecture scene that's going on in Maine – there's a lot of creative people doing things differently than they did 50 years ago.
MTQ – For folks who've never been to Maine but are thinking about visiting, what are some things they should definitely experience?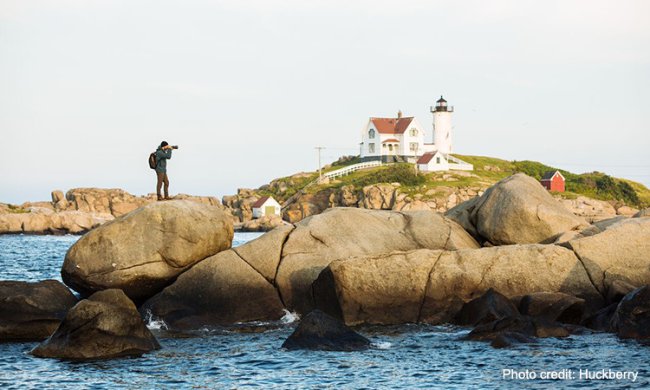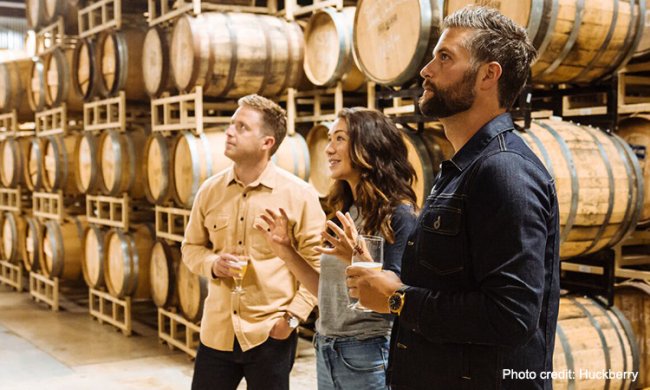 Ben – You have to spend at least a day in Portland and you have to eat at least three or four square meals because there are just so many incredible options. Portland has always been this gem of a food city. Growing up, we had these incredible spots with great chefs earning national accolades. But in the last ten years it's really blown up. And even in the last five years, on the national level. It's all worth the hype in my opinion. Dedicate at least a full day and a night – and maybe breakfast and lunch the next day.
Micah – My dad grew up in Aroostook County. There are people who grew up in Maine who have never been to Aroostook County. I think the whole western side and northern part of the state is just so beautiful, untapped and unexplored. Baxter State Park rivals most national parks in my mind. There are so many cool towns and places to explore. Houlton and Presque Isle, and all the lakes up there. I would really encourage people to visit Portland and then look beyond the southern part of the state because Maine has so much to offer virtually everywhere.