Maine
Figuring out what works.
That's the key, according to Stuart Kestenbaum, whether you're building a lobster trap or crafting a poem.
The resilience of Maine's coastal fishing communities and the state's tradition of fine craftsmanship both depend on "people finding their own way and using ingenuity to figure things out."
Although now known primarily for his poetry, Kestenbaum first came to Maine in the mid-1970s as a potter's apprentice. Eventually he began working in arts administration, becoming the executive director of the Haystack Mountain School of Crafts in 1988, a position he held until May of 2015.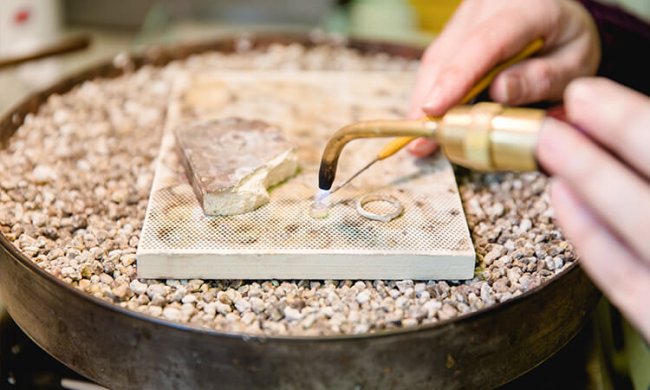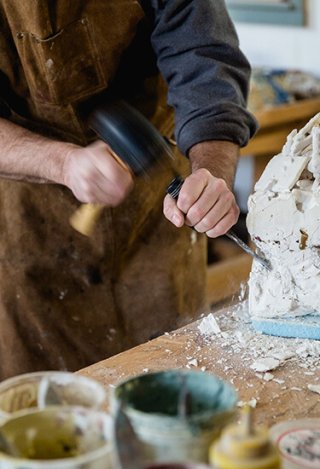 A lot of people may be surprised to find a poet and potter citing fishermen as a source of inspiration, but he doesn't see it that way: "I see craft as being a combination of knowledge, skill and intuition all working together. I think that it can be practiced in lots of different places."
"People are increasingly interested in how things are made, the impact that an individual can have." He points to the DIY renaissance and the rise of Etsy as proof. The internet has allowed geographically isolated artists to put their work out there for the world to see. Because of it, Maine's craft community is thriving.
"I think people are attracted to the kind of independence that's here. You're just a part of the community, and people respect the work that you do. Hard work and people who work with their hands, I think that's a great legacy in Maine," Kestenbaum says.
There are shrines to this living legacy throughout the state. The Center for Maine Craft in West Gardiner features exhibitions, demonstrations and Maine-made goods for purchase. Thanks to the Skowhegan School of Painting and Sculpture and Haystack Mountain School of Crafts, as well as the Maine College of Art, there's a long list of artists across the country who have been inspired by Maine, bolstering its reputation as a place where craft thrives—especially when it comes to furniture, textiles, ceramics and jewelry. Rockport is home to the Center for Furniture Craftsmanship, and the Watershed Center for the Ceramic Arts is located in Newcastle.
What all these organizations share, aside from a Maine ZIP code, is a sense of community and a focus on process—working through things together. Since its founding in 1950, Haystack has grown to encompass everything from drawing to glassblowing, as well as a free summer lecture series that is open to the public. Kestenbaum estimates that in recent years, students have come from 45 states and 19 countries, and ranged in age from 18 to 91: "So it makes for a very interesting community of makers…People all interested in and understanding materials and learning."
Plus, he points out, "it's a great way to see a beautiful part of the state."
Being at Haystack has led Kestenbaum to think of words as the raw material from which he builds poems: "Spending time with people who work with physical materials and figure things out, I began to see words as a material too, and understand that any kind of creating is a relationship between the maker and the material. Editing is working with those materials, building a structure. If I make a mistake, it doesn't mean I have to crumple up the paper. I can learn to listen to the words and continue the shaping."