Maine
Maine's Bill Mackowski makes snowshoes. Traditional snowshoes. He's one of the few human beings who can make traditional wood frame and hide-laced snowshoes the way they were made for their original purpose: the expansion of human civilization.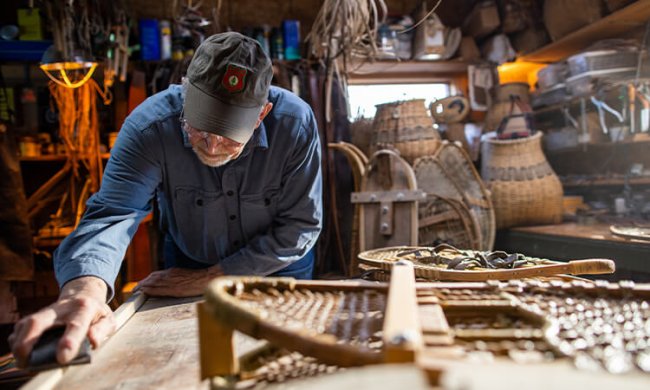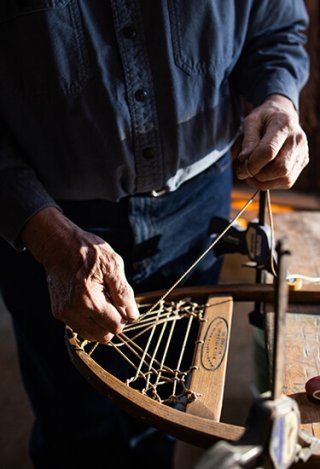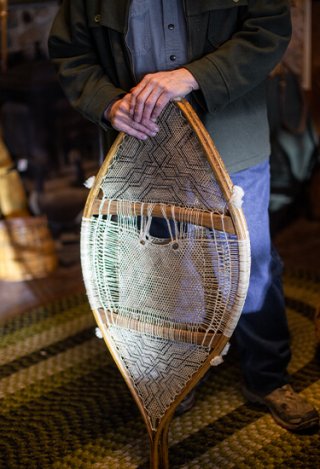 Traditional snowshoes were essential to the daily business of living, working and surviving in the northern regions of the world. A lifelong guide, trapper and woodsman, Bill is working to keep the ancient tradition alive.
His home in Milford, Maine includes his workroom and a barn that houses a collection of more than 200 traditional snowshoes. Bill learned many of the designs through extensive traveling and researching in Canada and Maine. Of all the ancient designs he's encountered, Bill believes Maine's Native Penobscot People created the best the world has seen.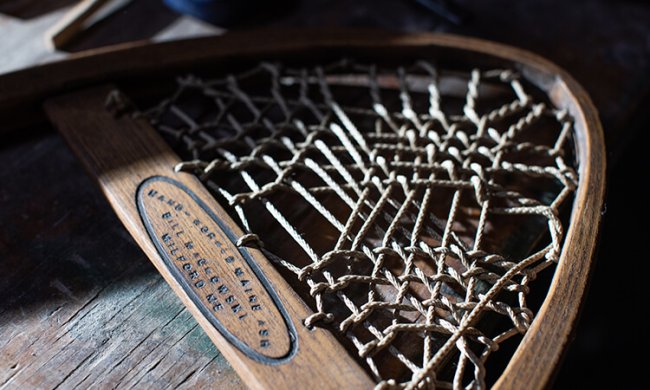 Because of their natural materials, ancient snowshoes aren't preserved like stone or metal artifacts from centuries ago. The designs have been passed down among North America's Native People. From mother to daughter. From father to son. And, in time, to Bill Mackowski.
Track Bill Mackowski's story here.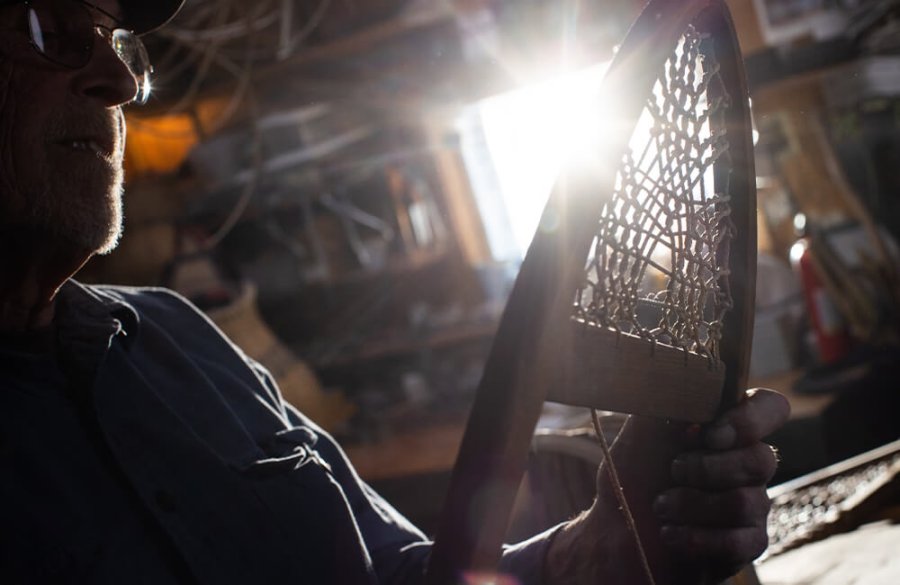 Must Reads
;