Maine
Scientists say it's a real thing. The feeling that time passes faster as we get older. Something about "prospective and retrospective vantage points." But that's for them. Our purpose here is to slow things down, take things in and, when the moment strikes, turn back the hands of time.
Welcome to Main Street Maine. An idea. An inspiration. But most importantly, an experience you can reach out and touch, hold in your hands, paint a picture in your mind, and wrap in pretty paper to take home.
Main Street Maine is part of the National Maine Street Program that's alive, well and whistling a happy tune – "On a Bicycle Built for Two" comes to mind – in ten of Maine's historic downtowns: Biddeford, Saco, Westbrook, Brunswick, Bath, Rockland, Belfast, Gardiner, Augusta and Skowhegan.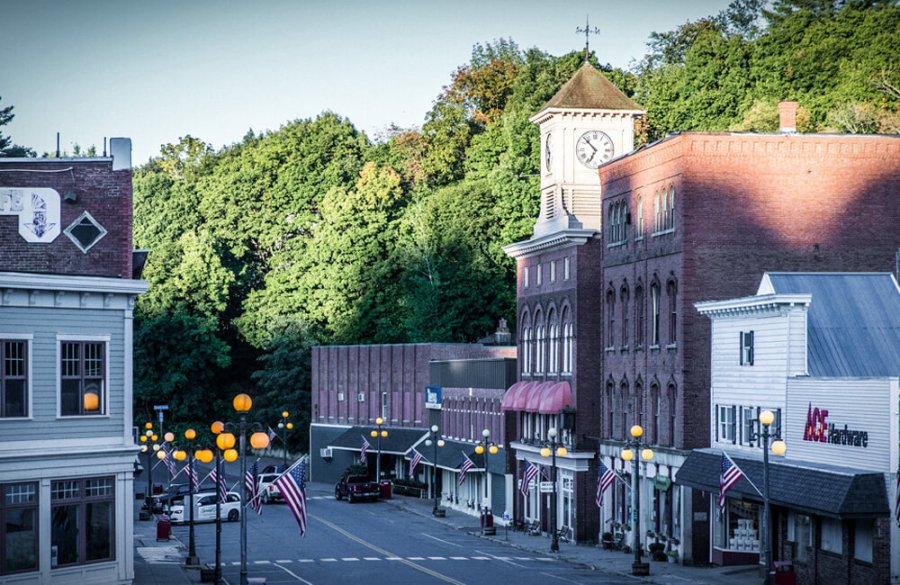 These Maine downtowns have a number of similarities. Charming 19th century brick shopfronts, narrow, tree-lined streets and classic American architecture. With local merchants and folks in general who go out of their way to make your visit special. And that uncanny feeling of timelessness you just don't feel anywhere else. Of course, each downtown also has its unique aspects. And in Maine, the unique-r the better.
Let's start in Belfast with the first thing you'll need if you're going to do some Main Street strolling. Shoes. And what better place to get a new pair of kicks than the oldest shoe store in America? That would be Colburn Shoe Store on the actual Main Street in Belfast, established in 1832.
In Skowhegan, those new shoes will make a beeline to The Bankery – once your nostrils get a hold of the fresh bakery drifting down the sidewalk. Have you figured it out yet? The Bankery is an artisan bakery and cake shop that makes everything from scratch – inside a vintage bank building. One taste and it'll steal your heart. The Bankery uses locally sourced grains from the perfectly-named Maine Grains. As does nearby Miller's Table Restaurant and the Bigelow Brewing Company. Some grains have all the luck.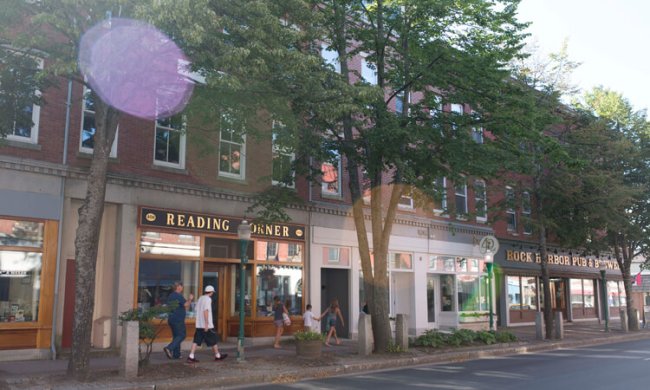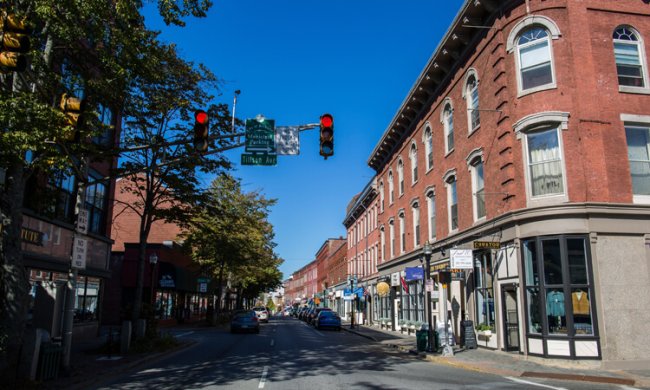 But folks can't live by bread, croissants and morning buns alone. On Main Street Maine, the only question is which of the exceptional eateries you'll visit next. Take your time. There are plenty of days on the calendar to enjoy the year-round variety of tastes and flavors, from authentic ethnic to the farm table next door. Don't miss the classic diners in Saco, Gardiner and Biddeford. And save room for the year-round farmers markets in Brunswick, Belfast and the historic freight shed of Bath.
Speaking of Bath, the "City of Ships," has been building some of the world's best – from the first tall ships that set sail off the Maine coast centuries ago to the uber-sophisticated naval vessels of today. Take some time to navigate the working waterfront, explore the Maritime Museum and enjoy a river cruise where you can see the ships up close and personal. And for an exhilarating trip back in time, follow your compass north to Rockland where you can set sail with the historic fleet of two-masted Windjammers.
While it's true that a rising tide lifts all boats, it was the rushing rivers of Maine that elevated the state into a leading textile producer. Today, the historic mills are churning again with creativity, new business and shopping. Which means folks will need a bag or two to carry things. At Fort Andross Mill in Brunswick, Rough & Tumble makes handbags and tote bags with names like: Breeze, Gallery, Hobo Pack and Brunswick Bucket. As they say – and will be happy to elaborate when you visit – their bags "emphasize a feeling of rugged, understated luxury."
Rugged and understated. Could almost be the Maine state motto. But we already have the interesting "Dirigo" as our dictum. Latin for "I direct" or "I lead." So let's see where things lead next by letting the Kennebec River do the honors. This natural wonder of a waterway connects four of Maine's Main Streets – Skowhegan, Augusta, Gardiner and Bath. Think river walks, summer concerts, picnics, bike trails and locally flavored events like the Swine and Stein in Gardiner.
Just as some of our Main Streets are connected by an actual river, most of Maine is connected by a river of life – and retail – known as Renys. It's officially known as: Renys: A Maine Adventure, and there are 17 retail locations throughout the state. There was a time when a local department store like Renys was the place where you could get pretty much all the practical or adventurous stuff you needed to live a darn good life. In Maine that time is now, or as late as they're open today.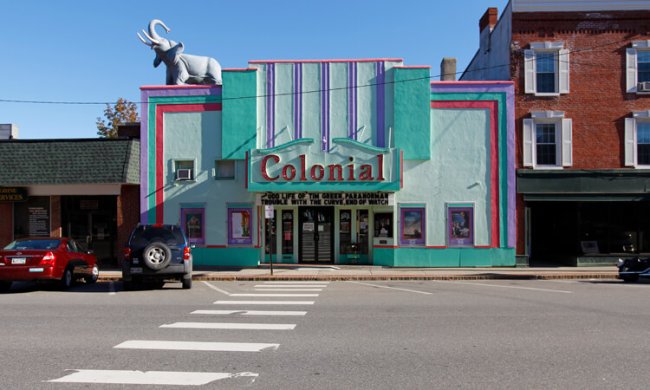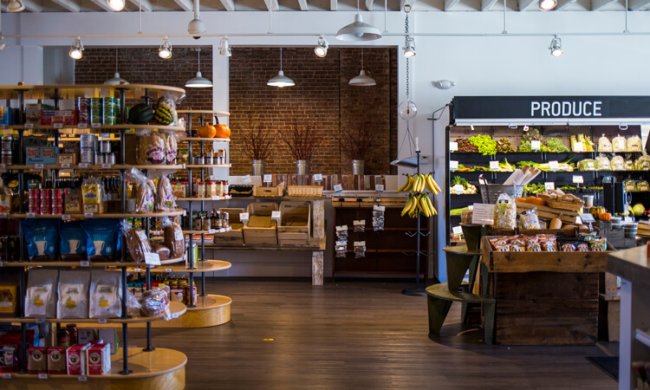 We can't end our day on Main Street without experiencing one of Maine's great historic theaters. Here's just a sampling. The Strand Theater in Rockland. Johnson Hall in Gardiner. The Colonial in Belfast. Chocolate Church in Bath. City Theater in Biddeford. And Strand Cinema in Skowhegan. These lovingly and enchantingly restored theaters were once the sparkling jewels of Main Street Maine. These days, and especially nights, when the curtain opens and the lights go down, the magic returns.
It's the perfect way to end a great day on Main Street Maine. And the beautiful thing is tomorrow when the sun comes up, when the sidewalks get swept and the shop doors open, we get to revisit it all again.