Maine
Even if their hand-crafted wooden paddles and oars are handsome as anything you'll see on the water, Shaw & Tenney isn't about flash. They're not about power or speed or roar. They're about quiet craft and enduring art. Their paddles and oars are made for the crisp mornings, the glassy surface of an untouched lake.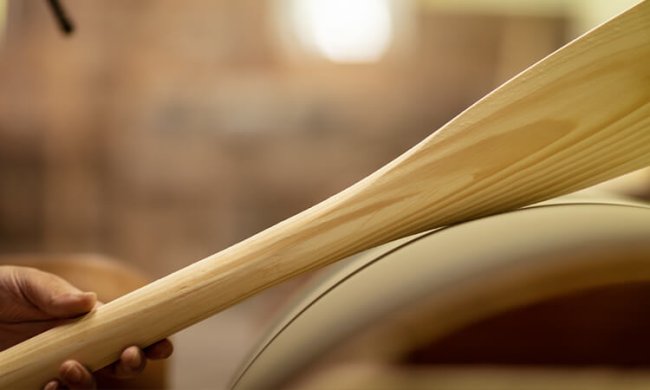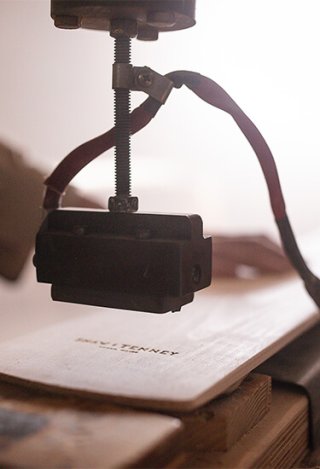 As the second oldest manufacturer of marine products in the United States, they've been handcrafting paddles and oars in Orono since 1858. Which is more than a couple lifetimes, and which, you'll notice, is also how long their paddles and oars can be expected to last. Take a look at how they craft their unique wooden wonders.
Paddle Forward, Give Back
What's a paddle without a lake? More importantly, what's our world without its waters? Shaw & Tenney might answer: Not much. That's why they've collaborated with four essential Maine non-profit organizations to create the Paddle Forward, Give Back program. The Allagash Wilderness Waterway, the Northern Forest Canoe Trail, the Maine Warden's Service Association, and the Downeast Lakes Land Trust are each represented by an artisan canoe paddle specially crafted for the partnership. For each of these paddles sold, Shaw & Tenney makes a donation to the respective organization. Learn more about how the craftsmen at Shaw & Tenney are helping preserve our favorite places to paddle for generations to come.