The spirit of Henry David Thoreau will always live on, in the chapters of "The Maine Woods" and in the hearts and minds of all people who come to experience the wild places that inspired his intellect and captured his imagination. A century and a half after the publication of his celebrated book, visitors to Maine continue to be captivated and inspired by those amazing wild places, the unchanged landscape that calls through the trees and across the waters for new discovery.
You, of course, are invited to answer that call. Whether you're looking to retrace Thoreau's historic route yourself, or pursue your happiness in any of countless other ways, Maine is poised to make your experience as legendary and unforgettable as those of that fine gentleman from Concord.
It's important to keep in mind that when Thoreau came to the Maine woods, he didn't simply wander out into the forest on his own. His first step was to find a qualified guide to ensure that he stayed safe, saw what he came to see, and learned about the local culture—in other words, to have the best possible experience. Maine has a great number of excellent guides who can help visitors optimize their experience of the Maine woods. A great place to start your search is with Maine Woods Discovery—a cooperative of some of the region's experienced outfitters and guides who share a commitment to clear quality standards.
Also, while you're experiencing the best of the Maine Woods, keep in mind that public recreational access to private lands is a privilege, not a right. It is the responsibility of visitors and recreationists to respect private landowners and not interfere with forest management activities. Check out Keeping Maine's Forests to learn more about what to expect and how to best enjoy Maine's tradition of public access to private forest lands.
Guided tours are available with experienced, knowledgeable and friendly professionals. From whitewater rafting and scenic kayaking to moose watching and rock climbing, there's a guide and a transcendental experience just waiting for you. Of course, you can always plan your own getaway and pitch a tent, hit the hiking trails, put a paddle in the water or cast that special fly a few inches from the mouth of a trophy trout. Whatever makes you happy and helps you transcend whatever needs transcending.
Trust and Respect for the Chief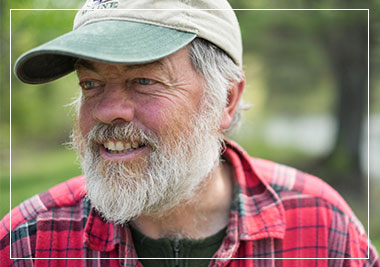 
Jarrod and Dom's Big Guided Adventure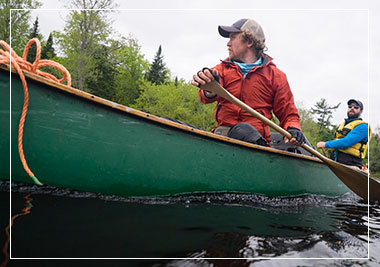 
Guided Adventures in Maine with Matt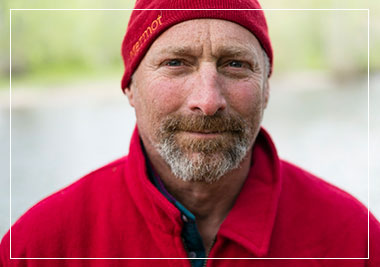 
Just follow the links below to the information and resources you need to begin your own journey. Or explore the historic Thoreau-Wabanaki Trail map to inspire your adventure.