Maine
Majestic mountains. The dramatic Atlantic coastline. Sparkling lakes and rivers. Deep forest that seems to stretch forever.
The dynamic and diverse landscape of Maine has long been a national treasure. But recently, one particular piece of turf has attracted international attention. Being featured on an HBO sports special will do that. Being the subject of a feature-length documentary with a trailer that went viral will do that. Winning your first state soccer championship with players from Somalia, Kenya, Congo, Turkey, Rwanda, Burundi and Maine will do that.
The turf we're talking about is the soccer field at Lewiston High School. The second largest city in Maine, Lewiston is not a total stranger to notable sports stories. In 1965, the historic mill town on the Androscoggin River hosted the world's heavyweight title rematch between the new champion, Muhammad Ali, and the former champ, Sonny Liston.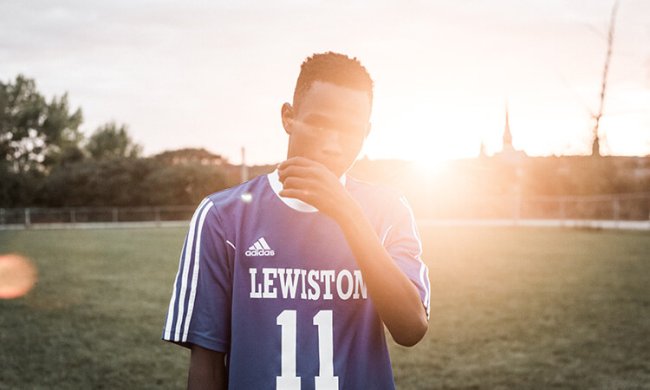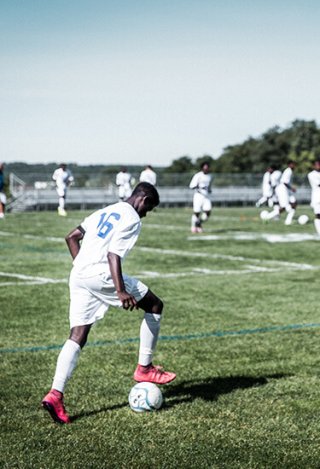 For the record, Ali retained the title with a controversial first round knockout. For the historical record, a whole lot of water would flow under the Androscoggin bridges before Lewiston's next major sports story.
Fast-forward to today and Lewiston is one of the many American cities where refugees from African nations – primarily Somalia in Lewiston – have sought a safe harbor from war and violence. In so doing, they have also found a new home for a game they love. A game that happens to be the world's most popular.
It didn't take long for the world to notice.
Going into 2015, Lewiston High School had never won a state soccer championship. As the players and coaches focused on that goal, regional and national journalists and filmmakers began to focus on the team and the community. Front and center among them was television journalist, Soledad O'Brien, correspondent for HBO's "Real Sports with Bryant Gumbel."
"I think the show is all about using sports as a prism to look at something in the culture, in America," O'Brien said in an interview with southern Maine's WCSH television. "Certainly as a reporter, I've always been interested in diversity. But not just diversity for diversity's sake, but how it's working in a community."
As in the community at large, it took a commitment and patience to get diversity to start working on the soccer team. Head coach Mike McGraw has been at Lewiston High School for more than thirty years, coaching soccer and teaching biology. With the arrival of the international student-athletes, he found himself teaching chemistry as well.
"I don't know what year it was but the Somali kids sat by the brick building getting ready – and the white kids were off by the light pole," McGraw reflected in the documentary "One Team: the story of the Lewiston High School Blue Devils." "I went to both and said: I want you guys to come over here and sit in the middle. And I sat this guy here and that guy there so that they were intermingled and speckled with color. And I said this is how a team plays. This is how I want you to be on and off the field – together."
Speckled together, they won the 2015 Division 1 State Soccer Championship.
Forward Abdi Shariff described the feeling of that achievement in an interview with WMTW-TV: "To see a team from different cultures build up from the bottom and have one goal together as a team – and accomplish that goal – is just an amazing feeling."
Can a team of high school soccer players make even a small mark in tackling the world's problems? In Lewiston, the team, the school and the community are working at it every day. And during soccer matches, on that patch of green turf in Maine, the world's problems become a little smaller. And the goal more universal.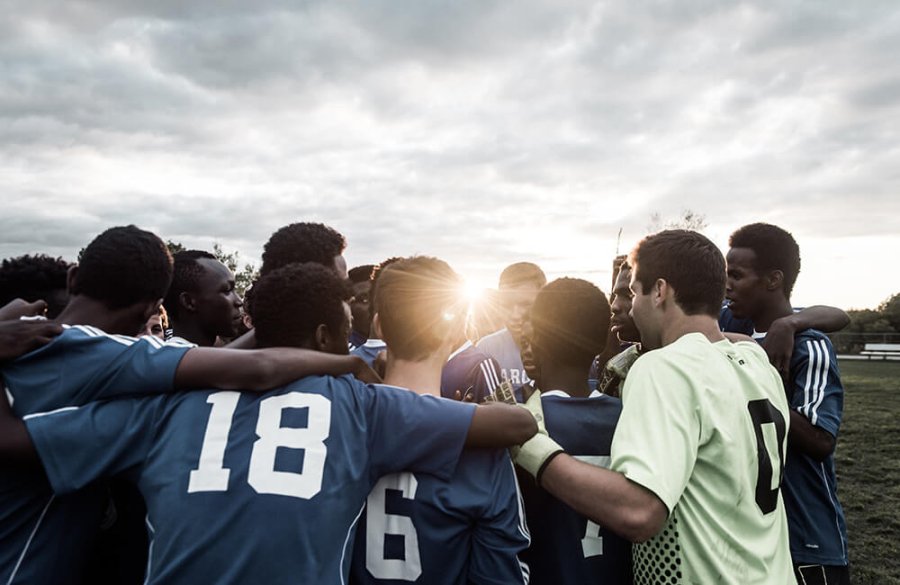 Must Reads
;