Maine
In 1896, the Second Annual Sportsmen's Exposition opened its doors at New York City's Madison Square Garden. The state of Maine was prominently featured with a peeled-log cabin, taxidermy trophies and a charismatic woman named Cornelia "Fly Rod" Crosby. A skilled hunter, fisher and writer, Crosby was already a celebrity sports columnist in her home state. Six feet tall and decked out in a mid-calf hunting skirt and tanned green leather jacket, she caused a sensation and drew thousands of visitors as she enthusiastically preached the glories of Maine's untamed wilderness.
More than a century after Crosby broadcast Maine to the wider world as a sporting mecca, it still captures popular imagination as the ultimate wholesome, unspoiled place to escape, unplug and unwind. And for good reason: There's virtually no fresh-air adventure the athletically-inclined can't find in Maine—from hiking in Acadia and rock climbing on Mount Katahdin to surfing at Long Sands Beach, skiing at Sugarloaf and of course sailing all along the state's stunning, craggy coastline.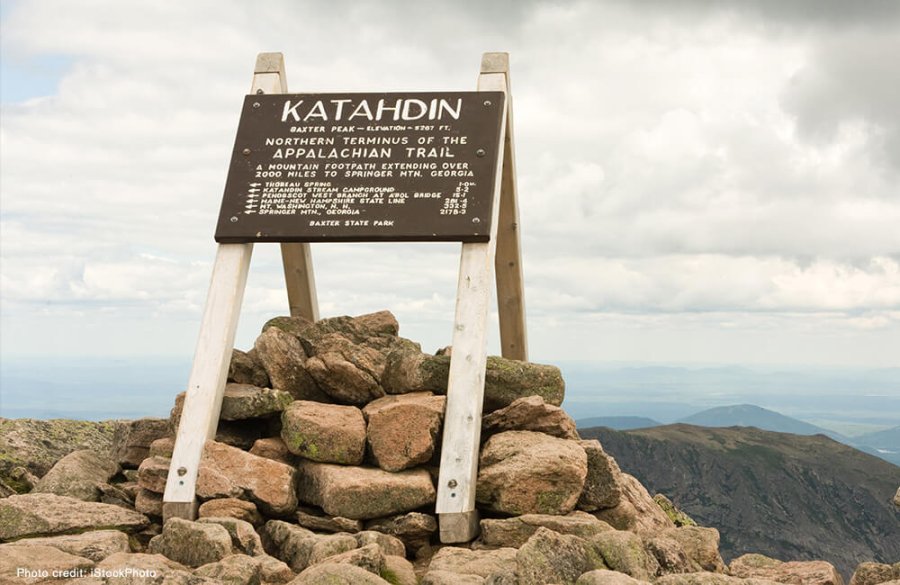 Maine is well known for its time-honored legacy brands that help clothe and equip outdoor enthusiasts—but today it's also home to a few independently-owned upstarts making their mark in outdoor adventures. These companies are consciously choosing to produce their goods locally, drawing inspiration from Maine's unfinished beauty and hardy spirit to create game-changing products that speak to the modern athlete.
"Maine is the one place that I want to be on the East Coast," said Mike St. Pierre, co-founder of Hyperlite Mountain Gear, based in Biddeford. "It's the most vast wilderness, with big mountains and rivers, so it's a great testing ground for our products." For St. Pierre, being here sets his brand apart from sporting behemoths out west. "All those companies are so close together, and everyone is kind of getting ideas off of everyone else. Every year, every product kind of looks the same. We're up here in our own little world."
"I wouldn't live anywhere else," agreed Carolyn Brodsky, president of Sterling Rope, also in Biddeford, which makes state-of-the-art climbing and rescue products. "We get to live and play in the most beautiful environment in the country. There's a ruggedness to Maine's culture, and I like that from a manufacturing standpoint. We're building a rope that is truly rugged."
Ultralight gear for the modern backpacker
In 2008, Mike St. Pierre, then a New York City chef and outdoors enthusiast, was on the hunt for lightweight products for his thru-hiking and packrafting expeditions. He came across Dyneema, a high-performance polyethylene fiber that was being used in sailcloth. Known as one of the world's toughest fibers, Dyneema is up to 15 times stronger than steel of a comparable weight, yet floats on water thanks to its low density.
"At that time, there was really no one using it as a fabric form" in sporting gear, St. Pierre said. He began making backpacks and tents with the same waterproof, UV- and chemical-resistant Dyneema composite used for sailing, and Hyperlite Mountain Gear was born. Today the company, run by Mike and his brother, Dan St. Pierre, offers 20 ultralight backpacks and an array of tents, duffels and sacks for modern thru-hikers, packrafters and alpine and ice climbers.
"We're kind of changing the game of outdoor gear," St. Pierre said. "Practically everything in the outdoor industry is manufactured overseas, and it's all about the hot new products every year. I think that's one of the reasons we've grown, because we focus on specific products that the end user really needs."
The less they have to wear or carry, the more adventurers can enjoy their experience. For a sport like packrafting, which combines trail hiking with rafting, the outdoorsman must haul gear for two separate activities. "There's the inflatable raft, which is 7 or 8 pounds," St. Pierre said. "With a paddle and helmet and a dry suit, I'm at about 15 pounds just for boating. Then there's 10 pounds of backpacking equipment. That's 25 pounds." Hyperlite's packs lighten that load, at between 0.28 pounds and 2.56 pounds, while their four-person tent is a featherlight 1.3 pounds. "The only way we're able to do this stuff nowadays is because the gear has gotten so much lighter," said St. Pierre.
While this advanced technology is certainly a lure for masters and pros, it's also making wilderness exploring more accessible to novices and older people who might otherwise find it daunting. "We get calls from people talking about how they thought they couldn't do these activities anymore because of their age and how hard carrying the weight is," St. Pierre said. "With all these lightweight products, they can actually get out there again."
A high-tech lifeline for climbers
"Gravity is a very, very powerful force," said Carolyn Brodsky of Sterling Rope. "So we take what we do very seriously."
When Brodsky co-founded Sterling in 1992, climbing ropes on the market were made primarily from nylon that was hydrophilic—meaning it absorbed a lot of water—which weakened the fibers and made them more prone to stretching and abrasion. Brodsky and her then-husband, both avid sailors, manufactured the cores of climbing ropes from a moisture-repelling coating used in the nautical world.
Their DryCore, as it would be called, was then combined with a special dry coating to produce a groundbreaking, highly water-resistant rope for the climbing market that was just then taking off. The company's early ropes also offered the advantage of being lighter and smaller in diameter than the products typically on the market.
Sterling, which this year celebrates a quarter century in business, now produces a wide range of dynamic ropes for rock and ice climbers, alpinists, canyoneers and gym climbers, as well as static ropes for firefighters, arborists, rescue workers and military personnel. Its proprietary technology has evolved to the point where "the rope absorbs less than 5 percent water, versus typically between 30 to 40 percent when a rope gets wet," Brodsky said.
"The mountain's always going to be there. The question is, are you going to be able to come back and climb it again."
Farm-to-pouch meals for the discerning palate
For decades, campers and hikers had few choices when it came to trail food—namely freeze-dried packets of chili, lasagna or beef stroganoff, or instant soups, cereals or rice, much of it sodium- or preservative-laden. Jennifer Scism, chef and co-founder of Good To-Go, a maker of high-end backpacking meals in Kittery, had eaten more than enough of it on her many hiking trips with her husband before she finally gave up and resolved to find something both healthier and tastier.
A French Culinary Institute–trained chef and transplant from New York City, where she co-owned the acclaimed restaurant Annisa, Scism began tinkering in her own kitchen. "At a certain point, I was like, 'I can't eat Annie's mac 'n' cheese for two weeks straight,'" she said. She cooked up a batch of her go-to comfort fare—Thai curry—placed it in a home dehydrator, and found the result to be surprisingly delicious. In fact, once the curry was rehydrated, it was hard to distinguish from fresh-cooked food.
Scism soon realized there was a gaping hole in the market for gourmet, chef-prepared backpacking meals, and soon founded Good To-Go with her husband. "Everybody cares so much about food in their day-to-day life—the whole slow-food movement and farm-to-table," Scism said. "But then, when you get out in the back country, people think of convenience before quality. You have guys and gals who are buying the best tents and the best climbing shoes and the best rope, and then they turn around and eat ramen."
Good To-Go sources many ingredients from Maine farmers for its sophisticated, globe-trotting meals such as pad Thai, bibimbap, Indian vegetable korma and herbed mushroom risotto. "I dare you to think this is not a restaurant meal," Scism said. "It seems just like it's regular food."
Scism sees herself demystifying the wilderness experience and making it more attainable for everyone. With social media, "there's people hiking off a cliff and stuff like that," Scism said. "That's almost been a detriment to the outdoor industry, because a lot of people are like, 'I can't do that.' And we're trying to say, 'Backpacking doesn't have to be scary or intimidating.'" To that end, her products are helping bring at least one creature comfort to the trail. "Our thinking is, just get out there and enjoy yourself and appreciate it."
When anyone thinks of prominent Maine companies, "you immediately think good, solid company brand," Scism said. "And that has been really inspirational in what I do."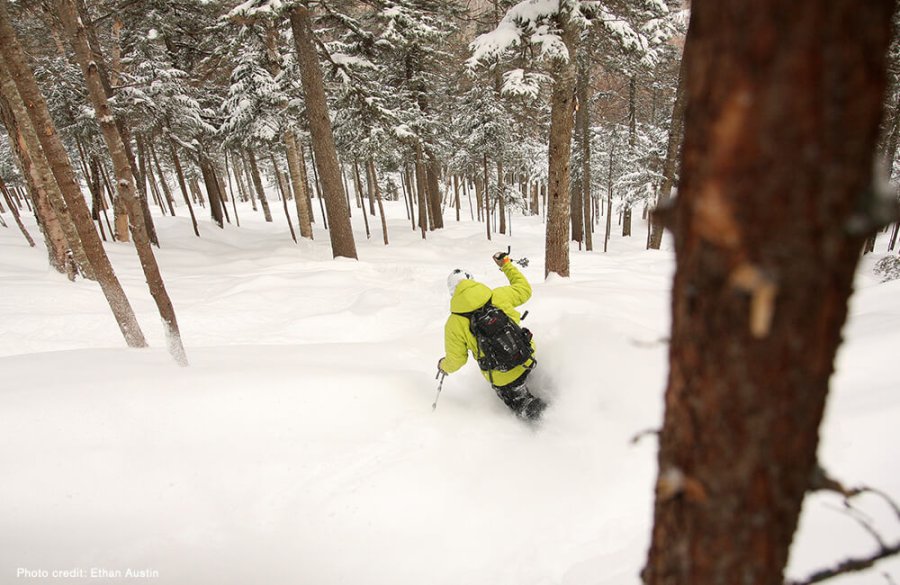 Content created for Visit Maine by WP BrandStudio. Learn more about WP BrandStudio.
Must Reads
;