Maine
Stroll down Portland, Maine's wide brick-laid sidewalks these days, and you're likely to see—and smell—the signs of the city's culinary boom. In onetime factory buildings and warehouses just inland from the wharfs, young Turks of the food world are serving up flavors from far-flung corners of the globe—Indonesia, Polynesia, Mexico and Japan—in addition to modern American fare. Their tables are packed with epicureans who increasingly are making pilgrimages to the city just for the food.
And it's hardly Portland alone that's bearing witness to this thriving foodie scene. From Maine's Southern Coast up to Bar Harbor and beyond, the avid eater can find some of the most toothsome and creative fare anywhere—at laid-back food trucks and fine-dining stalwarts alike. These groundbreaking chefs seek out the best of Maine's fresh bounty, while drawing hungry crowds and James Beard nominations in their wake.
Some have pulled up roots elsewhere to come here, while others were Maine-born-and-bred chefs who circled the world, then came back home. They could cook anywhere—in bustling hubs such as Chicago or New York, say—but they've decided to hang their aprons in Maine for a reason.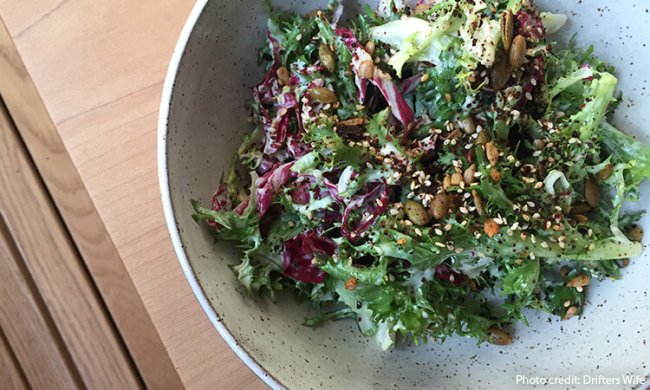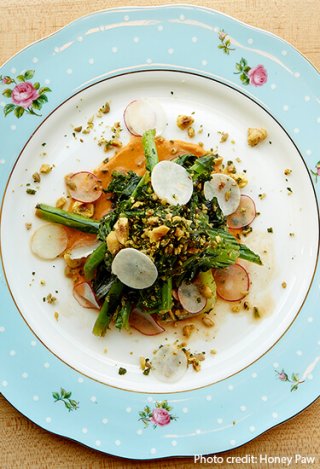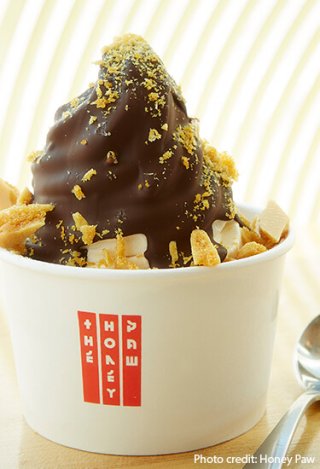 Evolving tastes
"The food scene has changed so dramatically here," said chef Sara Jenkins. "There were good places in Maine 10 years ago, but they were much fewer and farther between than they are now. People up here are more open to something different."
She's something of an authority on the matter. Jenkins was born in Camden and her mother, the acclaimed food writer Nancy Harmon Jenkins, also hails from Maine. Thanks to her parents' careers, she grew up eating her way through Italy, Spain and Lebanon. Jenkins honed her skills in Boston and New York, where she headed up two lauded restaurants, Porchetta and Porsena, before returning to Maine in 2016 to open Nina June in Rockport.
"We call it Maine in the Mediterranean," Jenkins said, "because it's all my Mediterranean influences, my Mediterranean history, and then working that in with Maine ingredients." What that means is lush, locally-sourced produce, seafood, and meats nudged in the direction of North Africa, Italy and Spain through citrus and aromatic spices. Maine halibut is poached in olive oil, radishes are made fragrant with za'atar, bucatini is topped with a slow-cooked ragu of braised local lamb neck.
For Jenkins, the classically Mediterranean vegetables she is able to source from farms such as Fine Line in Searsmont and Erickson Fields in Rockport are peerless. "It's just gorgeous, gorgeous stuff," she said. "We're getting everything from asparagus on through beautiful tomatoes and eggplant that we got last year well into October. And you get to work with these farmers in such intimate ways."
Native flavors for sophisticated palates
For Maine's new wave of young chefs, the state's abundant raw ingredients are a huge asset, and they see this as the foundation on which to build highly sophisticated, experimental layers of taste and texture. At The Honey Paw in Portland, partners Mike Wiley, Andrew Taylor and Arlin Smith work with their chef de cuisine, Lars Taylor, to devise a dazzling menu of Southeast Asian-influenced noodle and rice bowls.
The restaurant's approach is to take Thai or Indonesian staples such as khao soi or mee goreng and conjure them into something at once familiar and jolting. One of their standards, a crepe based on Vietnamese banh xeo, incorporates masa harina into the batter, which envelops braised pork trotter, mussels and tomato sambal—all tied together with a nuoc cham dipping sauce made with local maple syrup.
"That smoky pork, corny crepe and sweet-spicy maple almost makes you think about bacon and grits and hot sauce and maple syrup," Wiley said. "So we thought that might be a nice, familiar way to introduce people to this technique or this sort of dish."
One of The Honey Paw's culinary weapons is fresh, locally-grown herbs and spices—ginger, turmeric and lemongrass—which are nothing short of astonishing in their flavor profiles. The turmeric the restaurant buys from farms such as South Paw in Freedom, Wiley said, is unlike the roots that come from anywhere else, with a heady tropical fruit aroma, almost like that of kaffir lime. "Guests are so surprised when they put it to their mouths," Wiley said. "They're like, 'Oh my god, this tastes like sour-spicy honeydew melon—what is going on here?'
"We are seeing some Southeast Asian pantry staples cultivated here with great success, and the terroir of Maine is going to make that vegetable or that fruit taste just a little bit different. It gives our food a little bit of its idiosyncrasy or individuality."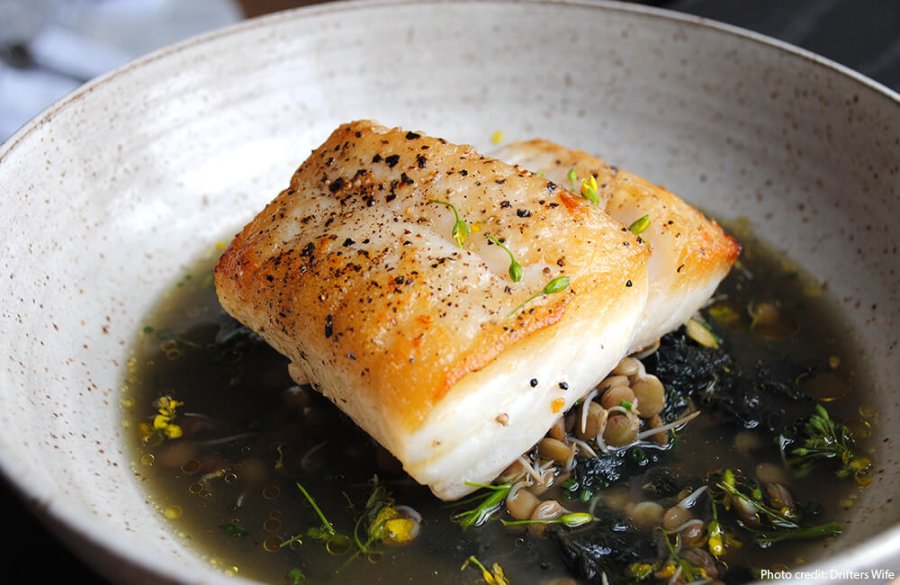 Adapting global dishes
Up in Brunswick, chef Cara Stadler makes a similar point about the flavors imparted by Maine's pristine soil and water. At her restaurant Tao Yuan, "it all starts with the product, and then it morphs into how regional Chinese influences mix with the whole product." Stadler recently began working with the ME Water Buffalo Company in Appleton, which sells outstanding water-buffalo milk, burrata and yogurt. "We're doing a lamb chuar—lamb on a stick," she said. "It's with a cilantro relish with peanuts and a sweet soy sauce and peppers, and it has the yogurt as the sauce—it's so delicious."
For some time, Stadler has been enamored with a particular wild mustard green found in China that, when fermented, produces a distinct taste—an intense floral quality she was never able to replicate with greens in the States. But as luck would have it, a year ago one of the farmers she works with began harvesting spring flowers, tops and shoots from turnip greens that turned out to have a nearly identical flavor. With a bit of Maine knowhow and improvisation, Stadler can finally re-create a beloved Chinese staple.
A foodie destination
Just as the tides bring in hauls of fresh fish along Maine's coast each day, a new wave of culinary adventurers and food obsessives has been lapping at its shores in the last decade. And when the foodies come, they flock to small and intimate eateries like Drifters Wife in Portland, founded by Orenda and Peter Hale, transplants from the Brooklyn restaurant world.
At Drifters Wife, chef Ben Jackson offers a pared-down menu that elevates some true Maine standouts. There's pan-roasted cod, or oysters and littleneck clams bathed in stinging nettle broth. There's sourdough bread with dulse butter, made with seaweed collected in the Gulf of Maine by a forager named Larch Hansen. "The dulse is really sweet and tobacco-y and super earthy, but yet of the ocean," Jackson said. All of it pairs beautifully with the complex natural wines—among them bottles of sparkling made with Maine grapes from the Warren-based Oyster River Winegrowers—that are as much part of the experience as the food.
For the Hales, as for many other culinary pioneers here, Maine offers the ideal mix of rugged beauty and resources to do what they want. "Maine's lure is really romantic," said Orenda Hale. "It's by the ocean and it's just beautiful, and has access to the best wild seafood and produce." Peter Hale added: "We're of the thought that if you have good enough wine and really good food, you can't really screw it up." The many epicureans who follow them to Maine, it seems, all agree.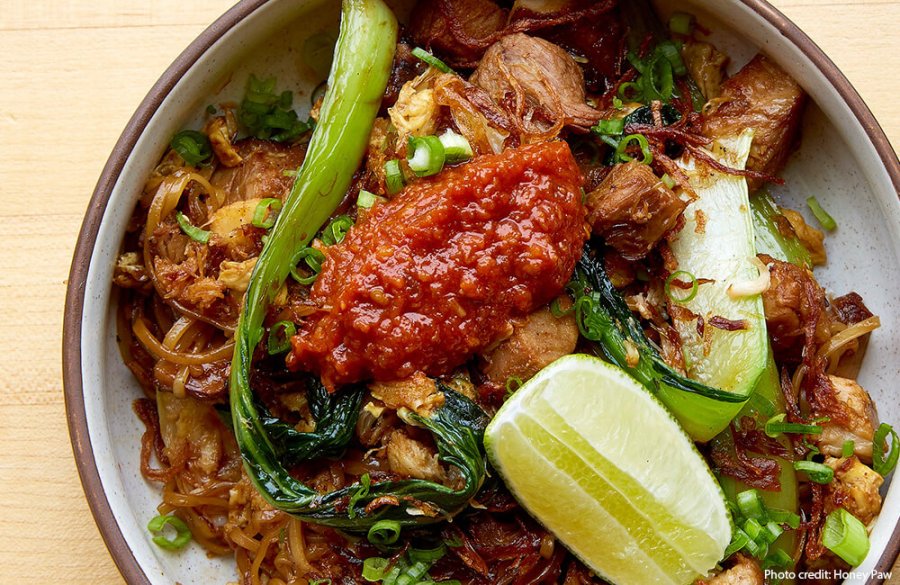 Content created for Visit Maine by WP BrandStudio. Learn more about WP BrandStudio.
Must Reads
;