Maine
In 1846, Henry David Thoreau set out to climb Mount Katahdin, Maine's highest peak, deep in the northern interior forests. With two companions and a guide, they traced moose trails, scaled granite boulders and climbed up the sides of waterfalls, clinging to the roots of firs. Disoriented by thick curtains of mist, they fell short of their goal of the summit, ultimately descending in defeat.
Thoreau later wrote in his famous travelogue, The Maine Woods, "Nature was here something savage and awful, though beautiful. I looked with awe at the ground I trod on, to see what the Powers had made there, the form and fashion and material of their work."
Maine's rough-hewn vistas of sea, forest and mountain have long stirred the souls of poets, novelists, memoirists and essayists. Generations of writers have looked to Maine for source material, mining everything from its rugged coast and dark timberlands to its small, tight-knit communities for tales of love and betrayal, suspense and horror. It has served as both muse and staging ground for scribes as diverse as Sarah Orne Jewett and Stephen King, Henry Wadsworth-Longfellow and Carolyn Chute.
Perhaps it's the tension between beauty and grit here—or between isolation and community, or between the rural-industrial inland and the well-heeled coast—that writers find so compelling. Whatever the reason, Maine, and its writers, have produced some of the most captivating literary works in America. "Authors are drawn to places that are authentic," said Maine novelist Paul Doiron, "because one of the goals of good writing is to tell the truth."
In recent years, the number of writers in Maine has only grown, thanks to organizations that nurture native talent and bring it to the world—such as the Maine Writers and Publishers Alliance and the Maine Humanities Council. For many of Maine's contemporary authors, inspiration still comes from what they see as timeless, enduring elements: the people, the landscape, the climate and the history. Throw in the support system of these thriving writer communities, and you've got the makings of a bona-fide literary scene.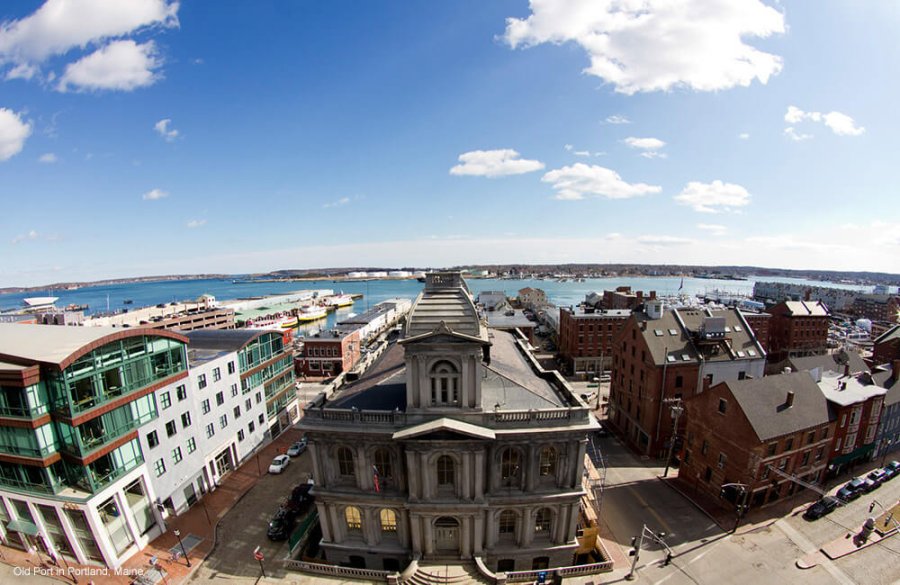 Land of myth and metaphor
With a stunning terrain that spans craggy, fog-veiled shores, moody pine thickets and soaring granite peaks, Maine seems stage-set for narrative drama. Add to that long stretches of winter (with "dark nights of crackling ice crystals," as travel writer Paul Theroux once described it), and you have the ideal conditions for turning inward.
"The weather here is extremely conducive to writing," said Monica Wood, author of several books set in her home state, including When We Were Kennedys: A Memoir from Mexico, Maine and Ernie's Ark. "I write year-round, but I really look forward to winter, because I know it's a fertile writing time—those snowy days where you feel like you're in a snow globe. The weather kind of cushions you."
The elements very often make themselves felt in the literature of Maine—whether it's the enigmatic force of the tides in the poems of Philip Booth or a fateful, life-altering blizzard in novelist Lewis Robinson's Water Dogs. "There's a deep engagement with place in many, many writings by Mainers," said Margot Kelley, editor in chief of quarterly literary journal The Maine Review. "They're so connected to it, whether it's writing about island life, or writing about a fishing life, there's definitely a sense that the physical environment makes its way into people's texts here."
Of course, no discussion of Maine's literary heritage would be complete without mentioning the state's most famous native son, Stephen King, whose horror masterpieces set within desolate hamlets and woods have helped cultivate a robust mystery and thriller-writing community here, from Doiron to Tess Gerritsen to Gayle Lynds. "There is a bit of a Stephen King effect," said Robert Kelley, publisher of The Maine Review. "It's an otherworldly landscape in a lot of ways, so that I think the place itself has an air of mystery to it."
An enduring sense of history
There are few places in Maine where one can't hear the echo of a literary icon. Just outside Camden, Mount Battie's stunning views of Penobscot Bay inspired Edna St. Vincent Millay's 1912 poem "Renascence." Just around the bay on the Blue Hill Peninsula, blueberry barrens were the setting of Robert McCloskey's children's favorite Blueberries for Sal.
E. B. White spent his summers as a boy at Bear Spring Camps in the Belgrade Lakes region, and later returned as a father, writing of Great Pond, "This seemed an utterly enchanted sea, this lake you could leave to its own devices for a few hours and come back to, and find that it had not stirred, this constant and trustworthy body of water." Or, Thoreau's very path can be retraced via foot and canoe along the Thoreau-Wabanaki Trail, which led him in a northward loop from Bangor through "stern and savage" forests of spruce and balsam fir.
Literary fodder can be found in Maine's well-preserved historic towns, with their elegantly weathered clapboard houses and high-steepled churches. "A lot of Maine escaped the urban renewal of the 60s," said Susan Sterling, Portland-based essayist and short-story writer, and author of the novel Dancing in the Kitchen. "When you go into a place like Portland, the Old Port, a lot of the old buildings are still there. Everything hasn't been torn down and rebuilt. So you have a sense of history, a sense of space, and you also have a sense of time going back." In other words, you've got many of the critical elements of storytelling waiting to reveal themselves.
The grounding presence of community and family
People are at the heart of any good story. And when it comes to rich, complicated characters, Maine offers up a trove of inspiration. Many a brilliant writer, from Richard Russo to Elizabeth Strout, has dissected the lives of ordinary people living in its villages and ports, rendering their seemingly workaday existence in words that sing on the page.
For many contemporary Maine authors, including Sterling, writing revolves around the ever-shifting dynamics within families and towns. "In my work, I'm always thinking about where you belong, where you feel at home and how you deal with where you're from," she said. "And even though I'm not from Maine, it's always a grounding presence for me."
For Doiron, the author of the Mike Bowditch crime series that includes The Poacher's Son, Trespasser and the upcoming Knife Creek, Maine's perch on the shoulder of America accounts for its strongly protected sense of identity. "Maine has remained true to itself," Doiron said. "It was settled by people who were always marginal in the great push westward in America. And it's been a great cultural benefit that we've been able to sit here at the edge and be our own selves." For Doiron, it's writers like Carolyn Chute, whose sketches of her rural inland community—people who live along life's backroads—who best embody Maine's tradition of authentic storytelling.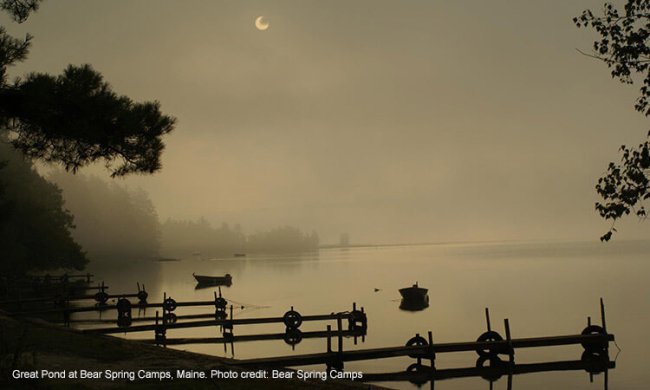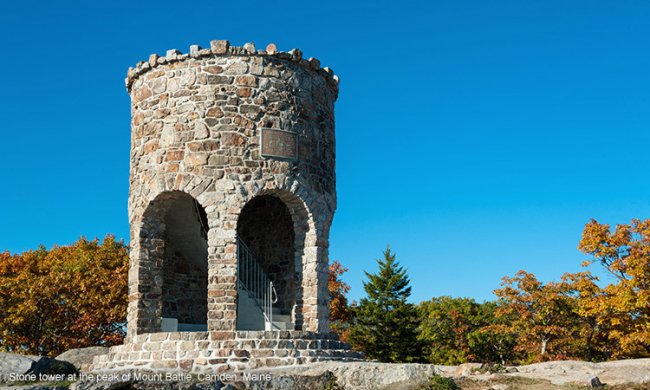 A thriving literary culture
To get a feel for the dynamic literary scene here, one need only look to the Portland-based Maine Writers & Publishers Alliance, a 1,200-plus-member nonprofit that bestows the annual Maine Literary Award, co-sponsors festivals such as the Belfast Poetry Festival and the "Maine Crime Wave" for the state's thriller writers and holds regular readings, workshops and socials. The Alliance "has a way of making us feel like one community, even though we're so spread out," Wood said. "It's a really noncompetitive, supportive environment. It's something writers truly need, because they spend so much time in a community of one."
At The Maine Review, in Port Clyde, the Kelleys are committed to publishing Maine writers alongside those from across the globe. About 20 percent of the content in each issue is from native writers. "We feel it's really important to create a home for Maine writers, but to also make sure that those writers are in conversation with writing from around the world," said Margot Kelley.
Of course, one of the easiest ways to immerse yourself in the writing community is to drop into one of the state's independent bookstores, which promote works and hold readings by local talent. Visitors have outstanding options to choose from: Longfellow Books and Print in Portland, Gulf of Maine Books in Brunswick, Hello Hello in Rockland, Left Bank Books in Belfast and Blue Hill Books in Blue Hill.
"The reason all these wonderful writers are here is they find Maine is an inspirational place to create art," Doiron said. "And that's one of the reasons I'm here, too."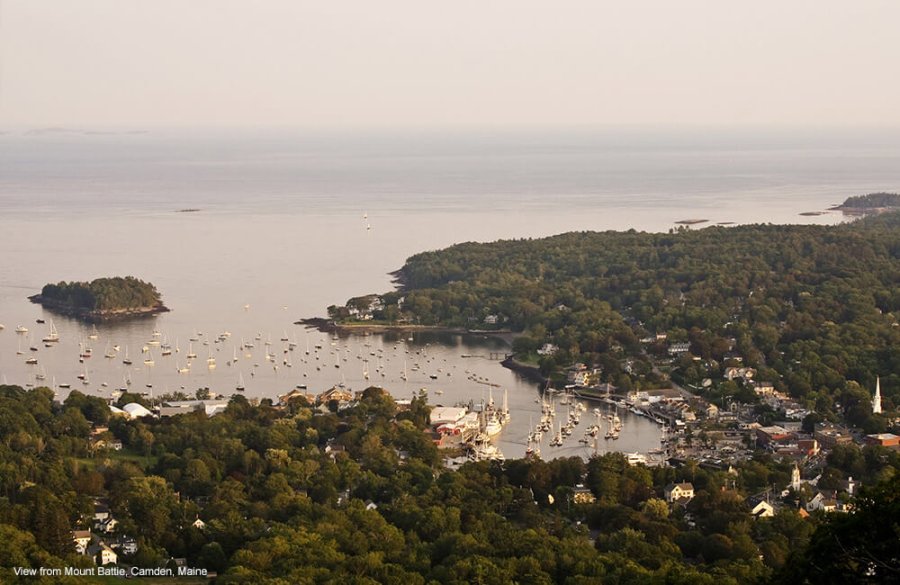 Content created for Visit Maine by WP BrandStudio. Learn more about WP BrandStudio.