"When I come to Maine, I start seeing again." – William Kienbusch
History
Art and Inspiration
The ancient Greeks believed that everything was made from a combination of four elements – earth, water, air and fire. Modern science refined it to four states of matter – solid, liquid, gas and plasma. The bottom line is that every place on earth began with the same source materials, a common palette of possibility.
So what is it about Maine that distinguished itself enough that artists of the early 1800s made arduous journeys to attempt to capture its essence? It's a fifth element the ancient Greeks and modern scientists missed. Inspiration.
In Maine, the early artists found it in abundance. As compelling and enchanting as the land itself – and its life partner, the sea. Then, as now, it was simply a matter of Maine being Maine. Of Maine doing what it does best. Inspiring human beings to see, feel and experience the world in ways they never had before.
In the hands, hearts and minds of the artists who came, Maine had finally found a life force commensurate with its own. The rest is history. American art history. With a legacy unlike any other. A legacy that lives and breathes with the light of each new day. With an emphasis on the light.
Carl Little has seen the light. A native New Yorker who moved with his family to Maine's Mount Desert Island in 1989, Carl is a renowned writer and art historian. All of which is quite impressive, but not surprising. The quote that heads this section – "When I come to Maine, I start seeing again." – is attributed to Maine painter, William Kienbusch. But Carl knew him as "Uncle Bill."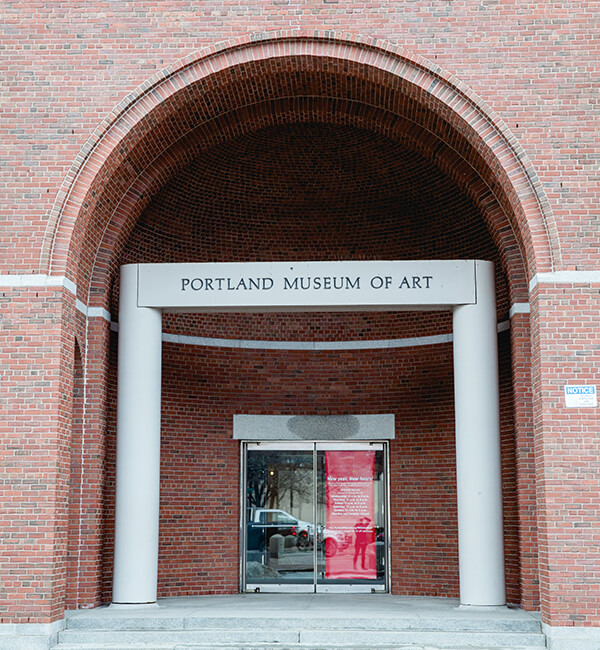 When your own uncle issues iconic quotes about the rare and inspiring qualities of the state, you have a nice running start for your own foray into the Art of Maine. Carl Little hasn't stopped running since. And while there is no running allowed in The Portland Museum of Art, keeping up with Carl as he talked about the rich history of Maine art, with many of the original masterpieces right before our eyes, took some doing.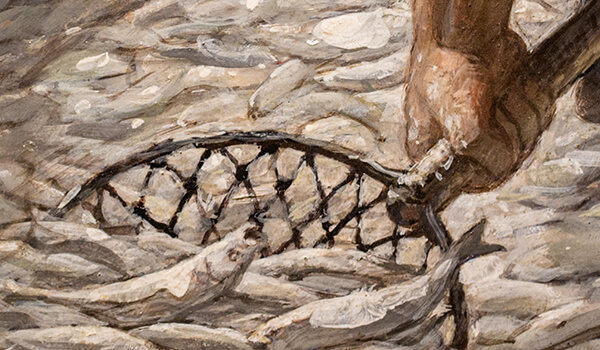 "One of the great things about Maine is that you can actually trace the history of American art in this one state," Carl reflected. "If you look at the timeline and the art that was created here, you go from Thomas Cole and the Hudson River School, then you have members of the Ashcan School coming here – like George Bellows and Robert Henri. You have the American modernists in John Marin and Marsden Hartley."
"As one crosses...into Maine, the air changes and becomes fresh-alive. There is a...unique glitter to the fields and forests, marshes and water."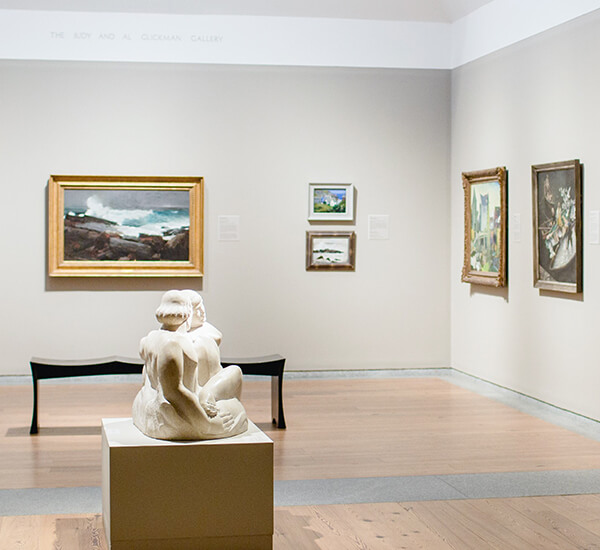 We had to ask. What was it about Maine that inspired so many artists from New York, Massachusetts, Pennsylvania and beyond to come here and do some of their greatest work? "I think that Winslow Homer and his fellow painters were drawn to the reality," he stated. "There was something almost primal about the landscape in Maine, of the waves on the rocks, of being on the edge – literally on the edge – which attracted them."
We're going to need a bigger mountain
When we asked Carl if he could indulge us by naming his "Mount Rushmore" of Maine-inspired artists, we had a pretty good idea of what his answer would be. What we didn't know was that part of the solution would be to get ourselves a bigger mountain. Divine Providence being what it is in Maine, we happened to have one.
So for the next several minutes, Carl went about the work of putting some of the most famous faces in American art on the face of legendary Mount Katahdin.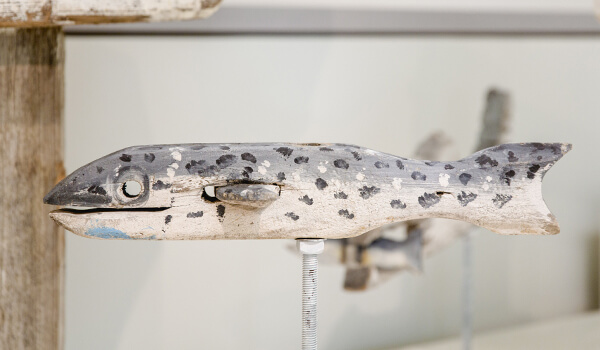 "I would begin with Frederic Church, Thomas Cole and Fitz Henry Lane. Some of the earliest painters who came to Maine. Then I would move to the twentieth century. You have incredible painters such as John Marin, Edward Hopper, Marsden Hartley. You have some of the great family dynasties. The Wyeths – N.C. Wyeth and then Andrew Wyeth and, today, Jamie Wyeth."
By then we knew it was a good thing Katahdin has multiple peaks.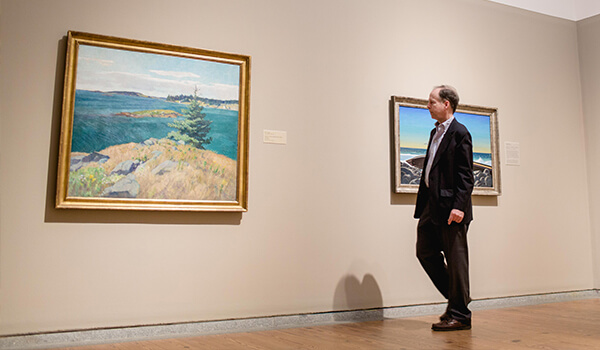 "There are so many," Carl proclaimed. "You have a family like the Zorachs – Marguerite and William Zorach. And their daughter, Dahlov Ipcar. And today we can boast artists like Yvonne Jacquette, Lois Dodd, Dozier Bell, Alan Magee. It is an incredibly rich range of artists and rich range of responses to Maine."
We had come full circle, and were back to the present. Then again, in Maine the past and the present have less to do with time and everything to do with place. It's a major part of what makes Maine so perpetually attractive to artists and, of course, to visitors who want to experience the art and the places that inspired it.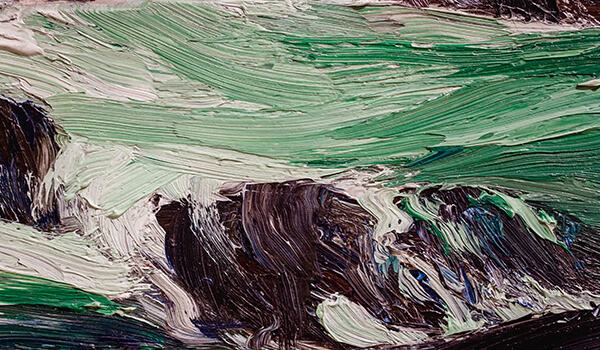 Carl Little put his own finishing touch on this. "The visitor to Maine has the opportunity to see the landmarks and scenery and views that the artists fell in love with over the years and the centuries. Thanks to land trusts and conservationists, you have the opportunity to experience the land and the sea as it was then."
Of course, the only way to truly experience it is to come and see for yourself. But prepare to be inspired. And if the natural light seems to strike you with a special quality you can't quite put into words, well, you're not the first one.