Where to Stay
After a long day of exploring natural beauty, you may be asking yourself where to stay in Maine for a good night's rest. Lucky for you, there are ample options. Lodging in Maine allows you to find the comfort that best fits your style and your budget.
---
Resorts & Vacation Rentals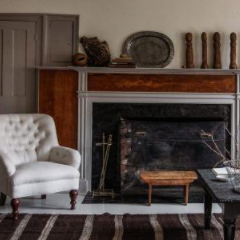 They're as cozy, comfortable and classic as they sound. Maine cottages are typically found in neat groupings near the shore, in the woods or on the roadside, with a hotel or lodge as the anchor of the place. Expect vintage furnishings and décor that spans from cool to kitschy. Whether charmingly simple or enchantingly lavish, there's a cottage in Maine that's perfect for you.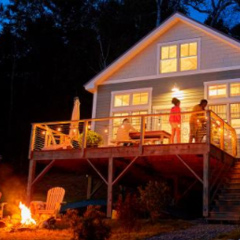 For a state with such a diversity of natural beauty and attractions, you might expect a variety of excellent lodging options from which to enjoy it all. You'd be 100% right. For many travelers, a vacation rental is a great way to go. A cozy lake cabin, a beachfront condo, a classic coastal cottage, even a houseboat with the comforts of home — Maine has a vacation rental that's just your style.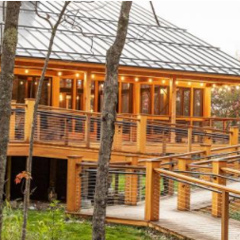 For outdoor adventure, it doesn't get more outdoorsy or adventurous than Maine. And there's no better way to experience it than at Maine's outdoor adventure resorts. Visitors can enjoy adventure at all levels, from easygoing and family-friendly to as challenging as you like — with a wide range of seasonal activities. From kayaking, whitewater rafting and fishing to snowshoeing, Alpine and Nordic skiing, and snowmobiling. Professional guides and instructors are also available.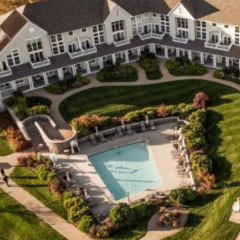 The word resort conjures images of a special place you can go. Perhaps it's to get away from it all. Or to get closer to the one you love. Or get together with family and friends. It's a special place you can usually only see in your imagination. But in Maine, you can see it for real. A timeless resort with classic cabins on a woodland lake. A beachfront resort with warm, white sand, ocean breezes and all the creature comforts. A comfortable mountainside retreat with a view of forever. Whatever you're looking for in a resort experience, Maine has the place and the people, just the way you imagined.
---
Outdoor Camps & Campgrounds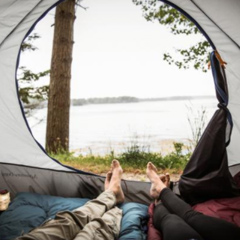 To those who say you haven't really camped until you've camped in Maine, we couldn't agree more. Maine's pristine woods, lakes, rivers, mountains and Atlantic coastline are the settings for exceptional camping experiences. With 32 state parks, Acadia National Park and 200 licensed campgrounds, there are almost as many places for you to make camp as there are stars to sleep under.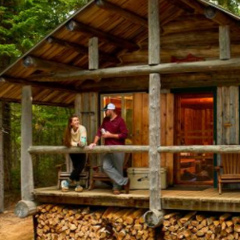 Folks looking to get away from it all have been coming to Maine for a long, long time. For those who like to get even farther away, Maine's sporting camps and wilderness lodges are just the ticket. But you won't need a ticket. Just a desire for a more rustic outdoor experience, whether it's the most remote of cabins or a place with a community lodge for meals, laughs and stories.
---
Inns, Hotels & Hostels
We hear it all the time. When folks visit Maine for the first time, many say they feel a sense of being at home. Since Maine will be your home away from home, at least for the time being, you'll have your choice of excellent lodging options. From a historic Victorian inn near the beach to a charming bed and breakfast with a harbor view to a classic motel where a '57 Chevy could pull up at any moment. Welcome to Maine. And please, make yourself at home.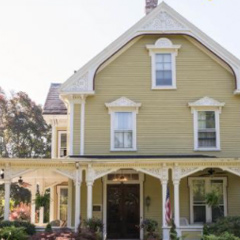 You've heard the phrase: if these walls could talk. At inns and bed and breakfasts in Maine, they do. Not literally, but each one has a history and a story — or several — to tell. Maybe it's a bed and breakfast housed in a former sea captain's stately manor, or an inn with a veranda where a Maine artist was known to sit and sketch. Whatever special place you choose, you'll appreciate the timeless charms, personal touches and Maine-style hospitality. And who knows? Maybe you'll create a wall-worthy story or two of your own.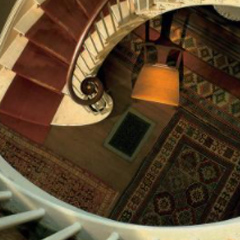 Other than the h and the m, is there a real difference between hotels and motels in Maine? Yes and no. Yes in the depth and detail of the experience. Take a full-service, history-rich hotel in Portland, or a vintage island hotel where you won't see cars, but you will see playful porpoises and a spouting whale. In other words, there's definitely a little more there there. The motel experience comes in a smaller package but with a charm, atmosphere and road-readiness of its own. The beauty is, both styles of lodging put you up close and personal with the places and experiences you came to Maine for — or within a relaxing car trip or ferry ride.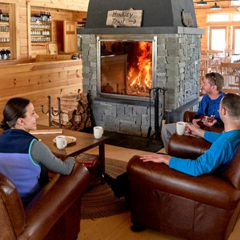 Sometimes the more money you save, the more time you can spend time immersing in the experience. With a range of hostel and boarding house options in Maine, let the immersing begin. A great example of a hostel in Maine is The Hostel In Maine in Carrabassett Valley. Easy name to remember, with individual, family and group rooms — and easy access to everything the Maine Lakes and Mountains Region has to offer. In the "more of a hip city vibe" category, the Black Elephant Hostel in Portland nails it, with bunk rooms, a shared kitchen and access to the shops, restaurants and downtown attractions.