Maine
The recent discovery of a tiny, feathery dinosaur tail in a piece of amber brought one word to mind – twice. Kamp Kamp. As it turned out, the Cretaceous curio was found in a market in northern Myanmar, near the Chinese border. But it could have been Kamp Kamp. As far as unexpected, one-of-a-kind treasures go, you can discover practically anything there. And it's a whole lot closer than Myanmar.
Kamp Kamp is in the middle of Maine, in Greenville, on the southern end of legendary and mystical Moosehead Lake. When you step inside the doors of the former Moosehead Lake Indian Store, the words legendary and mystical echo again. Brother-sister owners, Randy Coulton and Cheri Goodspeed, have been hearing the echoes of Moosehead Lake since childhood when their family spent parts of their summers camping in Lilly Bay State Park. And, of course, coming into town to visit the old Indian Store.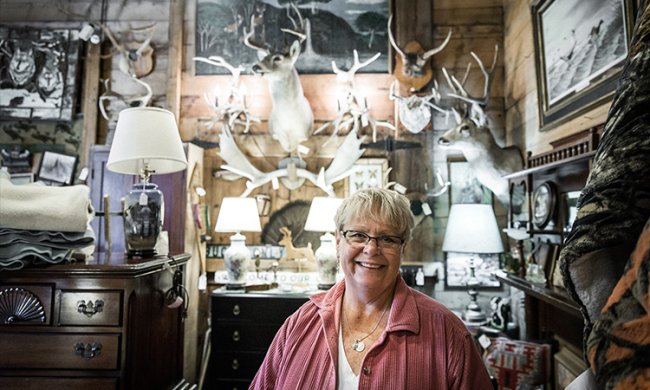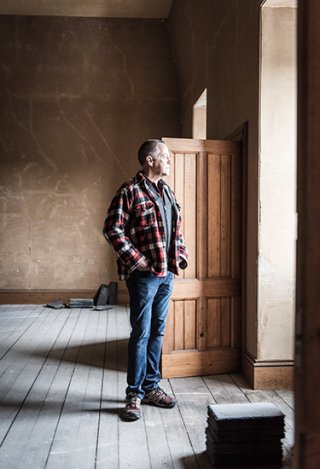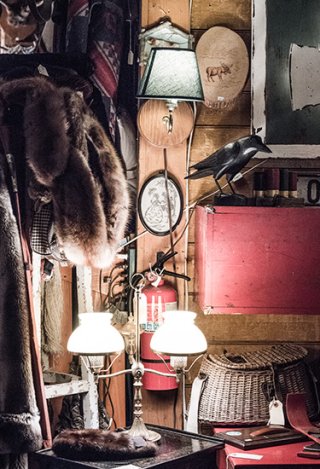 "Like other kids, we'd save our money for that special trip," Randy recalled. "You'd go in with a couple of dollars and come out with a bag of surprises."
Years later, Randy and Cheri were working in their own businesses in southern Maine. The iconic Moosehead Lake Indian Store had closed down, but the echoes of that simpler time and special place never completely faded.
"Through all the years, those memories of Moosehead Lake were always there," Randy explained. "And I just got to the point in my life where I was ready to go out and find my happy place."
So the siblings set out to create a modern version of the iconic Indian Store, from their own memories – and the recollections of folks who stopped by to share theirs. "People would come in with tears in their eyes," Randy recounted. "They all had different memories, but we all shared the same bond."
Today Randy and Cheri continue to live in southern Maine, with Randy in Ogunquit. The beautiful drive north from Ogunquit to Greenville takes about three-and-a-half hours. But for Randy, well, he pretty much makes a day of it.
"It usually takes me eight to ten hours," he explained. "I have my haunts."
It's Randy's mission is to uncover hidden treasure in the nooks, crannies and antique shops, the back bedrooms and front porches of classic, vintage Maine. The result is the part of Kamp Kamp that curates, celebrates and sells what aficionados call "Cottage Chic." Think furniture, prints, artwork, signage, furnishings and unexpected items too multitudinous to give an accurate count of.
Meanwhile, on the other side of Kamp Kamp, Cheri oversees the vast arrangement of curios, collectibles, trinkets, gifts, gags and children's toys – with one goal in mind. To help visitors find their own happy place while experiencing – and re-experiencing – some of the best times of their lives.
"There's so much, you can just get lost in it all, Randy reflected. "And get away from it all."
Was he talking about the enchanted beauty of Moosehead Lake, or the endless discoveries of Kamp Kamp? After all the years, all the memories and all the love, it all blends together. And the best part of getting lost in all that is what you ultimately find. A happy place so nice they named it twice.