Organization
Umcolcus Sporting Camps
add bookmark
Umcolcus Sporting Camps
Looking for a relaxing family vacation? Why not spend some time at a traditional Maine sporting camp. The remote forest surrounding our cabins, provides opportunities for hiking, wildlife watching, canoeing, and much more.
A Historic Sporting Camp
Umcolcus Sporting Camps were established in 1917, Walter Swett, a Maine Guide, leased land from George B Dunn. The camps located in in T8R6, Maine were referred to as " Swett's Umcolcus Camps ". Come and relax and consider our camps your home away from home. Come and enjoy the tranquility and simplicity of the way life used to be.
Cabins & Lodge
We have 4 handcrafted, clean and comfortable log cabins and two smaller cabins that are well spaced around our main lodge and shower house. Our small cabins can accommodate 1-2 guests with our larger cabins accommodating up to 11 guests. We never mix guests and each party has their own private camp. The fully equipped housekeeping cabins are situated at the foot of the Umcolcus Deadwaters with a beautiful stream running past. Each spacious cabin is complete with propane cook stove and lighting, wood stove, cooking and eating dishes and bedding. Our heated shower house also lends comfort to your stay, complete with towels.
We also invite you to visit our lounge area in the main lodge to unwind in front of our fieldstone fireplace and share your day's experience with other camp guests. The Goldeneye Lodge is linked to the outside world with a cell phone booster, satellite television and wireless internet. We also have a card and game table also books to read for those idle times. The coffee pot is always on and please help yourself to the cookie jar.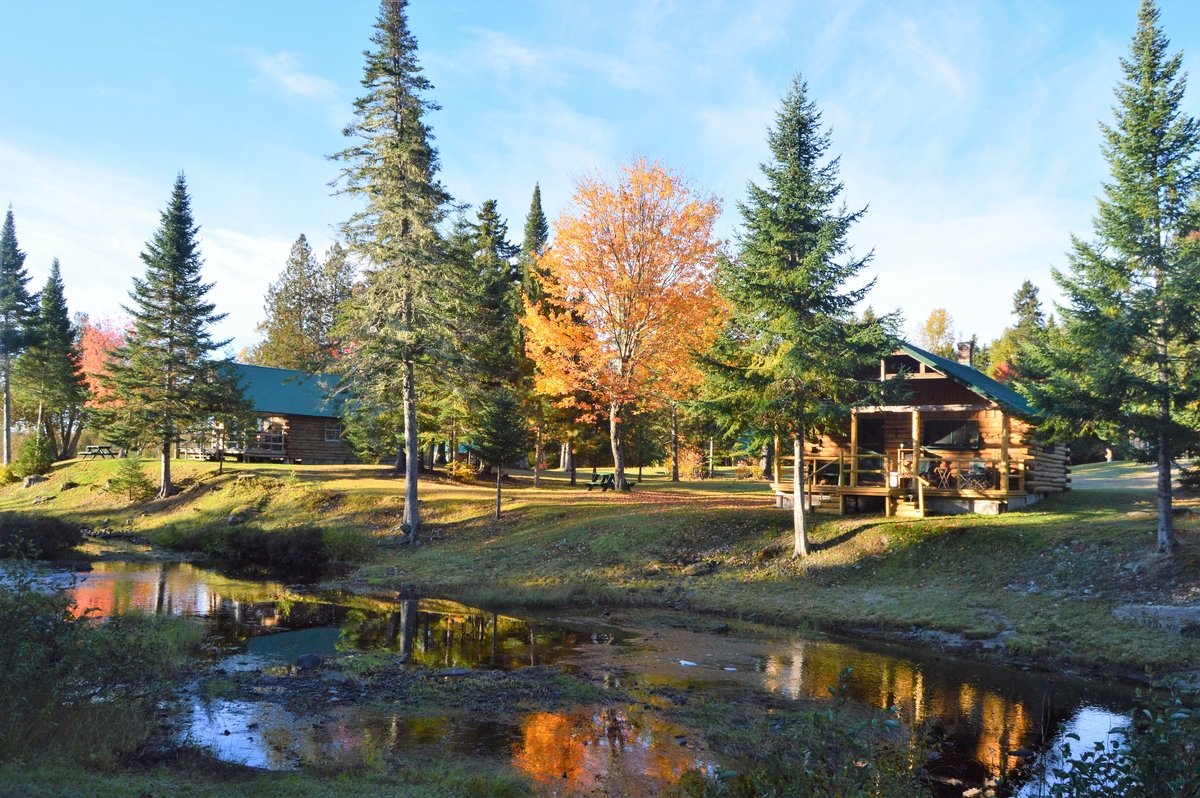 Details
Housekeeping Plan includes lodging in a completely furnished cabin. All you need to bring is your food to do your own cooking in your cabin and you're ready to enjoy your visit with us.
American Plan includes lodging and three home cooked meals daily , also daily housekeeping if you so choose.
Please see our Rates page for pricing
Fishing
Our camp is located at the headwaters of the Umcolcus Stream and adjacent to the Umcolcus Deadwater. This area is best fished for Native Brook Trout earlier in the season with cooler water temperatures and around deeper spring holes later in the season. This area falls under general fishing laws and is easily fished with children and the family. Guests may also fly fish, spin, or troll with live bait or artificial lures. The best means of fishing are with canoes, kayaks or walking the nearby streams. On average the fish range from 6" to 14" and occasionally a lucky fisherman can bring in a trout of a lifetime.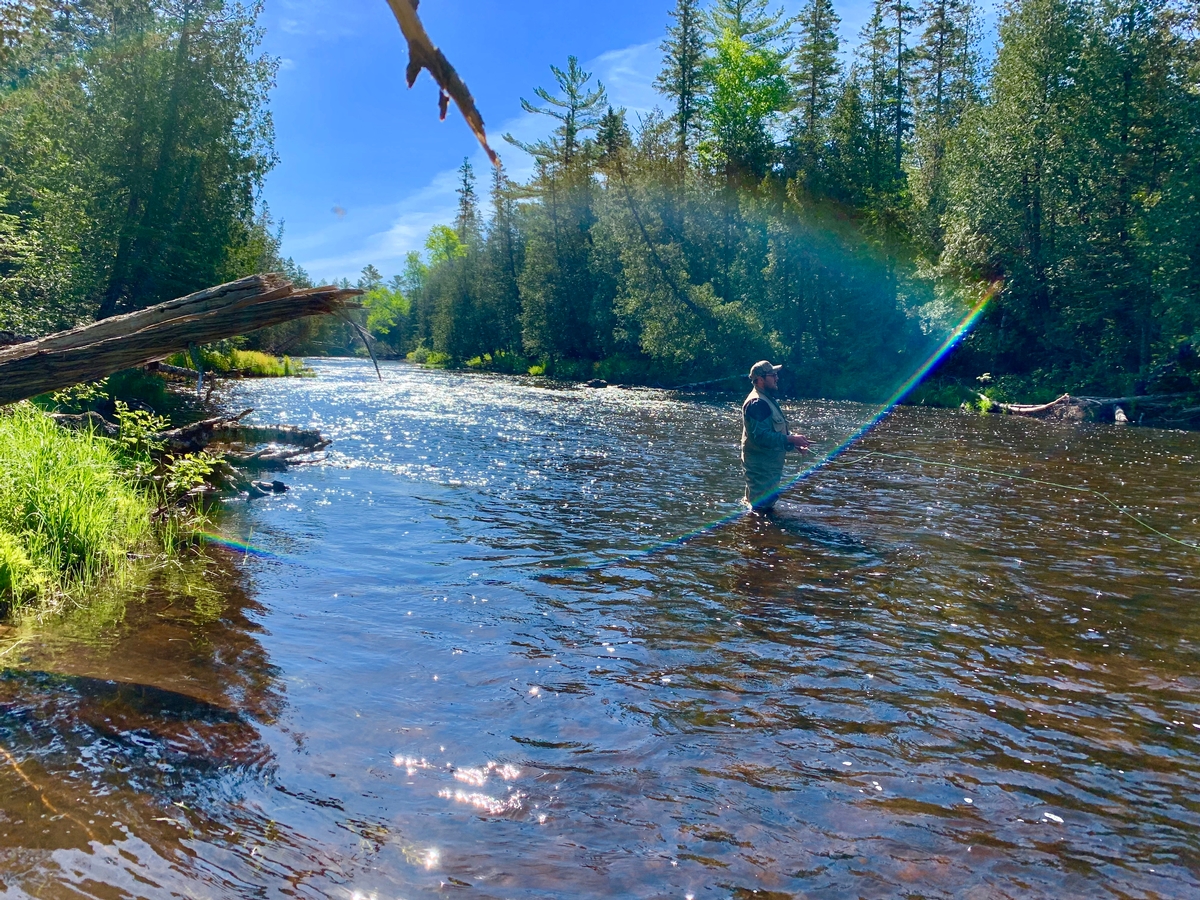 Maine Moose Hunting
Umcolcus Sporting Camps trophy Maine moose hunts are a hunt of a lifetime where our clients can expect quality service and we know how to fulfill this coveted once in a lifetime hunt.
Maine is lucky enough to be one of the few states to have an abundant moose population. Maine state biologists estimate the Maine moose population to be around 75,000. This is the largest concentration of moose in the country besides Alaska. No wonder Maine is now one of the top moose hunting destinations in the United States. A mature bull moose can weigh in around 1,000 pounds or more, and their antlers can span an average of 6'.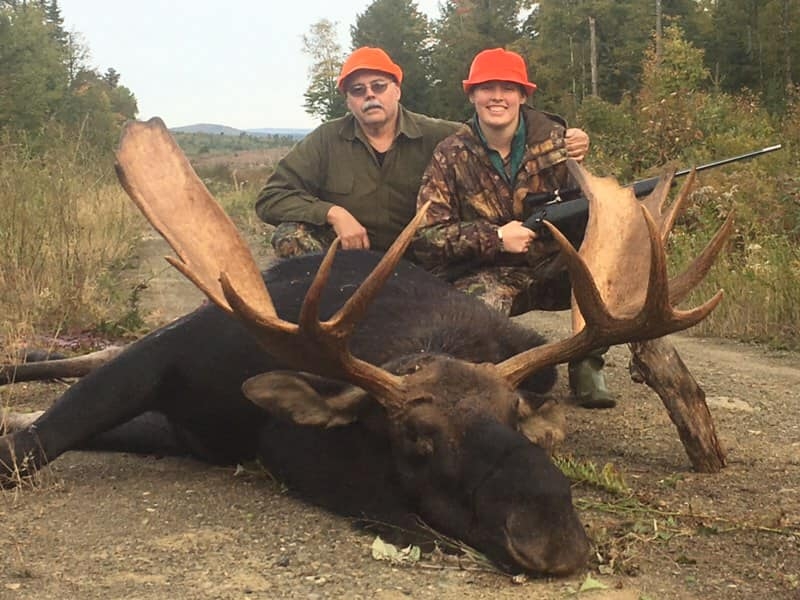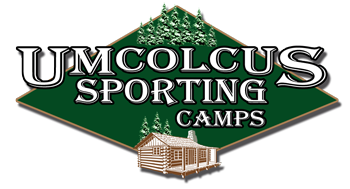 Address 1243A Oxbow Road
Oxbow, Maine , Maine 04764
Phone 207-561-6499
Website www.umcolcus.com
Payments Accepted Credit, Debit, Check, & Cash.
Hours Year Round
Local Deals
Retrieving results.
Fly Fishing with a Registered Maine Guide With the Umcolcus Deadwater but a step from your cabin door, the fishing and canoeing couldn't be better. Whether you're looking for the thrill of bringing in a brook trout or the serenity of an evening canoe ride...