Organization
Schooner Olad Cutter Owl
add bookmark
Schooner Olad & Cutter Owl
Sailing with the public daily from Camden Harbor May through October
Let us be your Camden Maine Sailing Experience! Join us for a two-hour day sail or custom private charter to enjoy all the beauties that Penobscot Bay has to offer. Beautiful rocky shoreline, hidden mansions, small islands, lighthouses, seals, bald eagles, lobster boats, and other magnificent ships are just a few of the things you may get to see while sailing in our beautiful part of the Bay.
The Schooner Olad offers historic two-hour day sails aboard a completely restored, classic sailing yacht built in 1927. The Olad also offers custom sailing charters and can hold up to 22 passengers. Whether it is for two hours, half day, or full day, the Olad is the perfect place for a family reunion, office outing, wedding, or a get together with good friends! Join the Olad for one of the many public special events on offer throughout the season including sailing races, island lobster bakes, and lighthouse tours.
If you are looking for a more intimate trip, join us aboard our 6 passenger cutter- the Sailing Vessel Owl! The Owl is one of the most versatile sailboat in Camden Maine's Sailing Fleet. She was designed by world Famous yacht designer John Alden to be a fast and comfortable cruising boat. Built in 1941, she is a timeless classic that has been rebuilt to the highest of today's standards. She is available to charter for up to six passengers, making her one of the most private Wooden Sailboat in Camden's Fleet. The Sailing Vessel Owl goes out for two and three-hour public sails daily and is also available for two-hour, three-hour, four-hour, six-hour, or full-day private sailing charters. With advance notice the Owl will take you to Stontington for an overnight at one of their beautiful inns, to Vinalhaven for a romantic dinner and overnight at Nebo Lodge, or rent a tent site at Warren Island State Park, and we'll do a lobsterbake for you. Did we say versatile?
Captain Aaron Lincoln is a local Mainer and will talk about the history of the area as well as the schooner trade while you sail one of his favorite locations!
The Schooner Olad runs two hour sails 4 to 5 times daily along with many special events throughout our season. For reservations and scheduling please visit www.maineschooners.com or call 207-236-2323.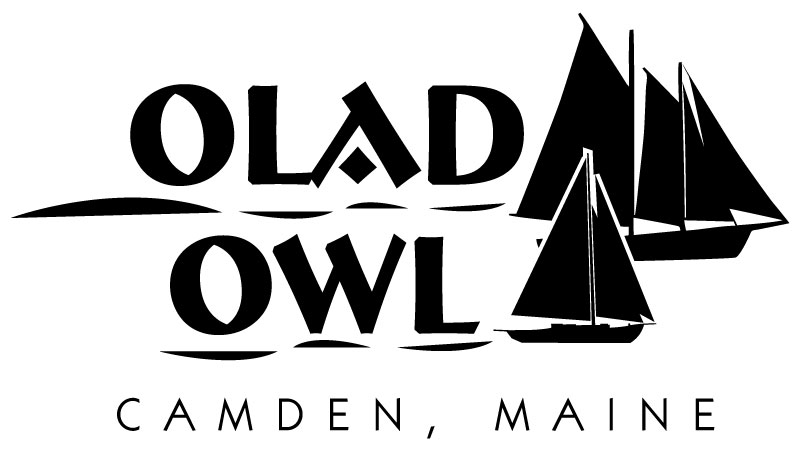 Address 29 Main St, PO Box 432
Camden, Maine 04843
Phone (207) 236-2323
Website www.maineschooners.com
Payments Accepted Most
Hours Sailing daily, weather permitting, mid-May through mid-October.