Organization
Oceanside Lodging Dining On Popham Beach
add bookmark
Oceanside Lodging & Dining on Popham Beach!
Spinneys Restaurant & Lodging - a historic property, providing quality stays with spectacular views and delicious foods, only steps from the water!
LODGING Our guesthouse features two first-floor suites that each sleep 2-4 with full kitchens and private bathrooms. Upstairs are 4 individual rooms that each sleep 2 or 3 and share a common bathroom.
We are excited to also offer the Admiral's Suite, the crown jewel of the guesthouse, featuring a King-sized bed, private deck, large kitchen and living area, and private bath.
Three beach cottages are available to rent for week-long stays. All cottages have 2 bedrooms, and 1 bathroom, and can sleep up to 6. Each cottage has a fully equipped kitchen, and offers cable TV.
All linens and towels are provided for each accommodation option.
OUR BUILDING
Built in the 1800's, it is important to note that this entails different quirks, such as creaky floorboards, low ceilings, and stairs as our only access to the second floor of our Inn. It is our hope that you can find enjoyment in the simple pleasures of life by the sea. Additionally, we have 1-2 steps for each entry into all buildings on site. If you have concerns, please call when making your reservation so we can assist in making the best possible choice for your needs.
RESTAURANT Spinneys Restaurant is open for the 2023 season! We will be open for dinner service on Thursday's from 5pm-8pm, and lunch & dinner Friday through Sunday 11am-8pm, through Father's Day weekend. After that we will be open 6 days a week, 11am-8pm, and CLOSED on Tuesdays.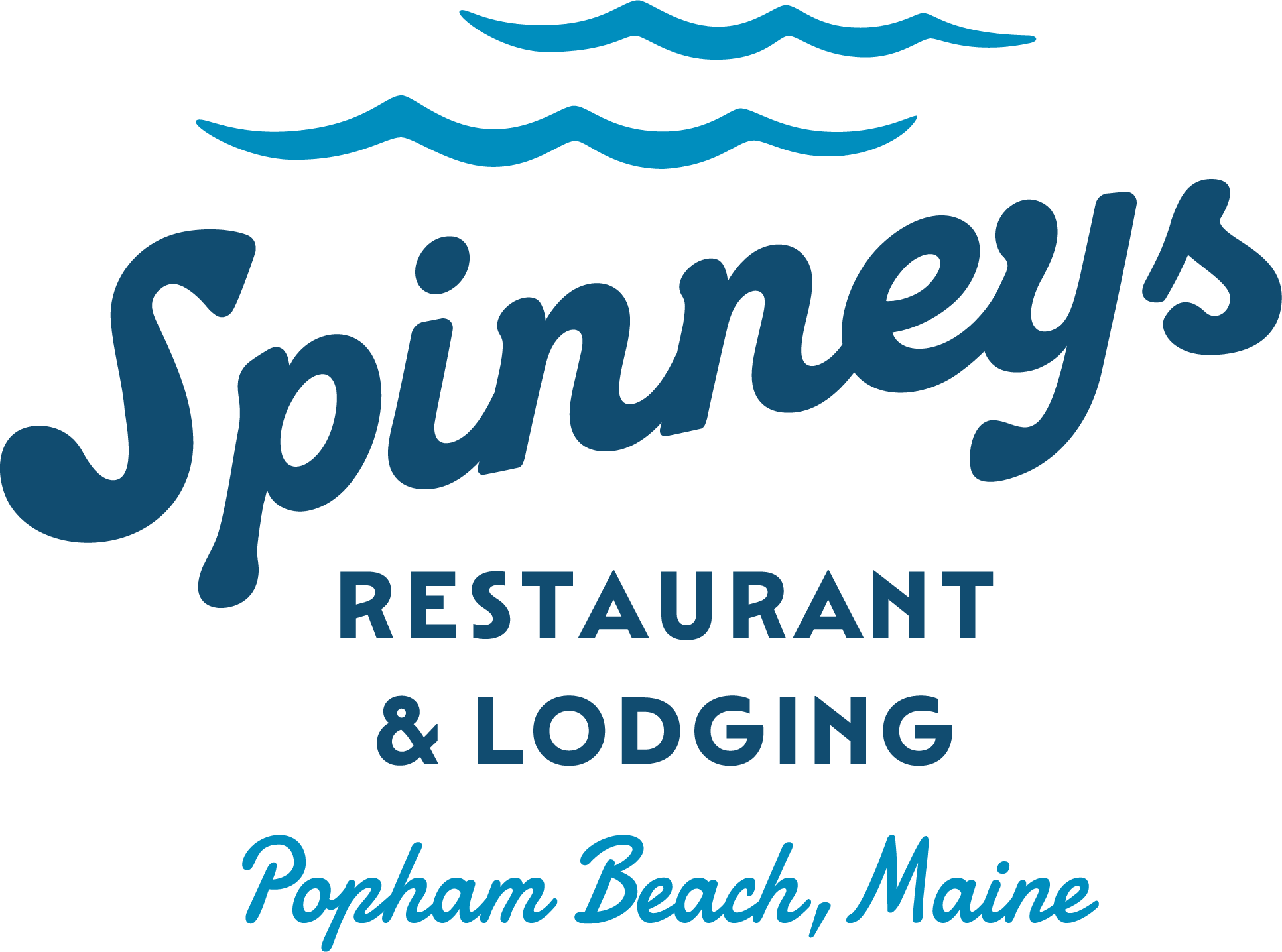 Address 987 Popham Rd.
Phippsburg, Maine 04562
Phone 207-389-2052
Website www.spinneysmaine.com
Payments Accepted Cash, Credit or Check
Hours spinneys Guesthouse & Cottages are open from mid-April through the end of October. Spinneys Restaurant is open Thursdays for dinner service, 5pm-8pm, and lunch & dinner Friday through Sunday, 11am-8pm, through Father's Day Weekend. After that, we will be open 6 days per week, from 11am-8pm, CLOSED Tuesdays.
PDF Menu