Organization
Northern Outdoors Atv Trails Rentals & Guided Tours
add bookmark
Northern Outdoors - ATV Trails, Rentals and Guided Tours
ATV Trails, rental and guided tours directly from Northern Outdoors Adventure Resort in The Forks, Maine, with trailside cabins, on-site restaurant and brewery, campground and RV sites, and more.
Northern Outdoors is your gateway to a vast network of over 6,000 miles of interconnected Maine ATV trails. Whether you bring your own SXS or ATV and stay in one of our trailside cabins or a riverside campsite or whether you choose to rent a late model ATV from us you'll be able to explore miles of trails. If you need a guide for the day, no problem- just give us a call! Local favorite rides include Moxie Falls, the tallest waterfall in Maine, Greenville and Moosehead Lake and Jackman. You can even combine a rafting and ATV package to complete your North Woods adventure. Northern Outdoors is located 4 hours from Boston, MA and 2 ½ hours from Portland, ME on Route 201, The Old Canada Road National Scenic Byway in The Forks, Maine.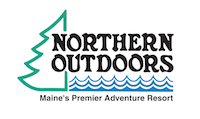 Address 1771 US Route 201
The Forks, Maine 04985
Phone 207-663-4466
Website www.northernoutdoors.com
Hours Northern Outdoors is open late May through mid - October. The resort is an ideal location to explore hundreds of miles of ATV trails, as well as whitewater rafting, fishing and much more.