Organization
Northern Outdoors Adventure Weddings
add bookmark
Northern Outdoors Adventure Weddings
Maine Adventure Wedding Packages: Authentic Adventure, Fully Catered Event. Also: Maine's top location for adventure Bachelor and Bachelorette Parties!
Want a truly memorable wedding? Make it a Maine adventure wedding at Northern Outdoors Adventure Resort. We're open year-round and can accommodate your intimate wedding with just a few cabins clustered together or a larger affair where the whole resort belongs to you and your wedding party. We attend to every detail so you can relax and enjoy your special day! Spring, fall and winter weddings book 6-12 months in advance so check our website for dates and details.
Also a top location in Maine for adventure Bachelor and Bachelorette parties, with so many reasons to celebrate with us! Whitewater rafting, ATVing, hiking, camping, private cabins, on-site brewery and restaurant, and more...
Northern Outdoors is located 4 hours from Boston, MA and 2 ½ hours from Portland, ME on Route 201, The Old Canada Road National Scenic Byway in The Forks, Maine.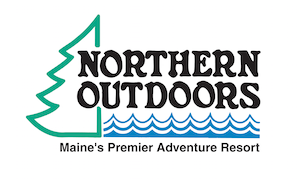 Address 1771 US Route 201
The Forks, Maine 04985
Phone 207-663-4466
Website www.northernoutdoors.com
Hours Northern Outdoors is available for weddings in the spring, fall, and winter, and year round for an outdoor adventure bachelor(ette) party!
PDF document link