Organization
Maine Forestry Museum
add bookmark
Maine Forestry Museum
The Maine Forestry Museum is located at 221 Stratton Road, Rt 16 in Dallas Plantation/Rangeley, Maine.
Our museum is a State of Maine, non-profit formed in 1979. The Museum building was erected in 1994. We are located in the heart of Dallas Plantation/Rangeley, amongst wildlife and beautiful surroundings of waterfalls, lakes, streams, and rivers – where logging operations had taken place dating back to the 1800's.
A vast collection of artifacts from across the Northeast continue to be donated to the museum; hundreds of artifacts from Maine's logging operations, including snubbing machines, sleds, an extensive collection of crosscut and chain saws, and an original forerunner of the skidder. Our exhibits on traditional art by Maine lumbermen include hand carved fan towers, model drag drays, logging sleds, three 6' x 8' dioramas depicting historic forestry and conservation and chain saw carvings by founder Rodney Richard and his family of three generations. Oil paintings by Alden Grant, grandson of the founder of Grants Kennebago Camps, document life in the region's lumber camps from 1915 to 1928. An array of photography depicting logging camps and operations include French photographer, Madeleine de Sinety's works.
Our annual Logging Festival and parade, always held in July, includes a full, two-day festival complete with hands-on, visual exhibits and presentations. With 2022 being our 41st Annual Logging Festival, we continue to create an old-fashioned, logging day themed festival complete with authentic "burying of the bean-hole beans" dinner on Saturday, reflector oven biscuits, Lumber Jack and Lumber Jill logging competitions, children's activities, woodworker demonstrations and exhibits, and indoor & outdoor forest history and industry exhibits.
We offer visitors to take a "step back in time" to experience a way of life that has changed tremendously with new technology. New technology has taken the place of hard, dangerous and physical labor from years' past. A way of life that is left to be shared through artifacts and exhibits; and by stories told by retired loggers. We have chronicled many logging stories through exhibits and displays that will continue to teach all of a time mostly forgotten but very much respected.
Our environmentally-friendly, volunteer-generated walking trails contain opportunities for exploration, imagination, recreational enrichment, and an educational experience of nature and wildlife for families and for our young, future forestry-custodians. Our hiking trails connect with the Northern Forest Canoe Trail's system and continue onwards to a family picnic area on the shores of Haley Pond. A lean-to and camping ground area furthers the enhancement of natural surroundings for the "complete" family, outdoor experience. Water activities include fishing, swimming and boating – all readily available for families to enjoy from our water frontage on Haley Pond - all within one mile to downtown Rangeley.
Scheduled bus tours and large groups are welcome! We can arrange a "package tour" to include chainsaw carving demonstrations, lake cruises, visit to the sporting museum, and/or local restaurant.
Our 100-acre fairgrounds are available to rent ($300.00 per day) for your civic organization events, weddings, family reunions, scout jamborees, etc.
NFCT paddlers and AT hikers are welcome to use our grounds as a "stop-over" while in our area.
Our family-friendly (and dog-friendly) 100 acres make a perfect stop for a museum visit, picnic, hike and to enjoy the fresh mountain air, surrounded by our beautiful lakes region. Be sure to ask us about "Quill Hill" - a locally-known, favorite viewing area, atop a mountainous, breathtaking view just a short drive past the museum.
Please call us at (207) 864-3939 for more information on group tours, fairground rentals and more.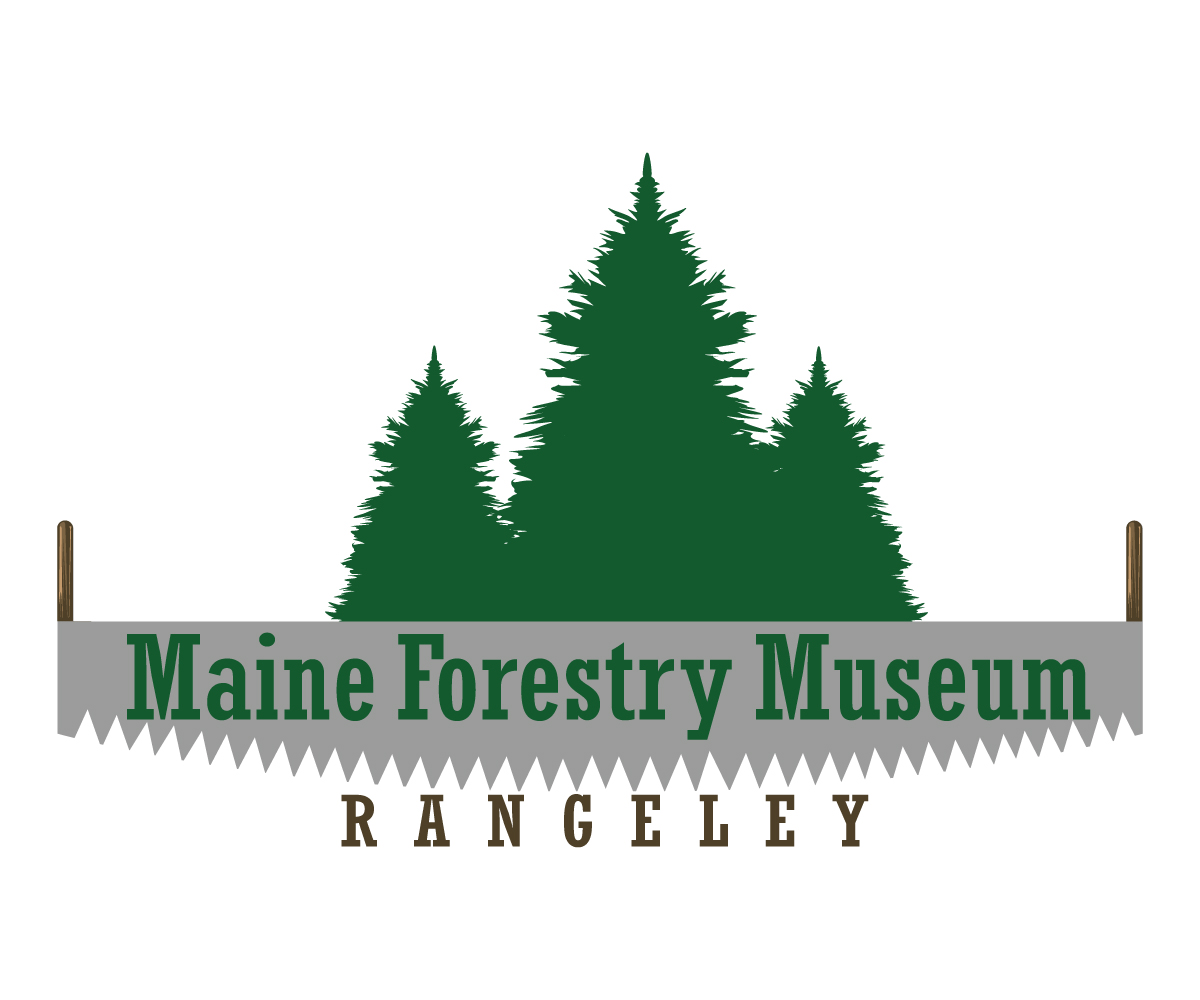 Address 221 Stratton Rd. P.O. Box 154
Rangeley, Maine 04970
Phone 207-864-3939
Website www.maineforestrymuseum.org
Payments Accepted cash, check and credit cards accepted
Hours We open each season from mid-June through Labor Day, Wednesday to Sunday, from 10:00 a.m. to 4:00 p.m. (closed July 4th), then from Labor Day to Columbus Day weekend, Thursday to Sunday from 11:00 a.m. to 4:00 p.m. to enrich and enhance the lives of all who enter to teach them of forestry operations from the past to present day.